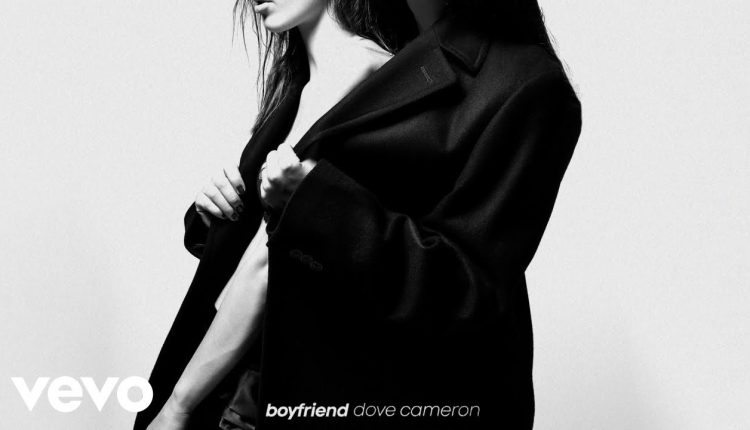 Dove Cameron – Boyfriend Official New Video Song Out
Dove Cameron Song Boyfriend was released in Mar 2022. This song was sung by Dove Cameron, director by Lauren Sick, and Produced by Jeff Kopchia. BoyFriend Song has crossed one Billion Views in a few days. This is the best Hollywood song by Dove Cameron.
Here, We added the HD Video Song and Lyrics of Dove Cameron Song. Also, The next song will be released in a few months.
Boyfriend Song Lyrics:
I can't believe we're finally alone
I can't believe i almost went home
what are the chances
everyone's dancing
and he's not with you
the universe must have divined this
what am I gonna do
not grab your wrist
I could be a better boyfriend than him
I could do the shit that he never did
up all night i won't quit
thinking i'm gonna steal you from him
I could be such a gentleman
plus all my clothes would fit
Also Check: Hayya Hayya FIFA World Cup 2022 Official HD Video Songs
I don't need to tell you twice
all the ways he can't suffice
if i could give you some advice
I would leave with me tonight
the universe must have divided this
ladies first baby i insist
I could be a better boyfriend than him
I could do the shit that he never did
up all night i won't quit
thinking i'm gonna steal you from him
I could be such a gentleman
plus all my clothes would fit
i never would have left you alone
here on your own
glued to your phone
never would have left you alone
for someone else to take you home
I could be a better boyfriend than him
I could do the shit that he never did
up all night i won't quit
thinking i'm gonna steal you from him
I could be such a gentleman
plus you know my clothes would fit
I could be a better boyfriend than him
I could do the shit that he never did
up all night i won't quit
thinking i'm gonna steal you from him
I could be such a gentleman
plus all my clothes would fit



Also Check: Light Switch Song Lyrics By Charlie Puth
Dove Cameron's Boyfriend Song Credits:
Director: Lauren Sick
Production Company: Dreambear
Executive Producers: Evan Brown & Dave Gelb
Producer: Jeff Kopchia
Production Manager: Cara Braglia
Production Coordinator: Anna Kernecker
1st AD: Mike Rubman
2nd AD: Eugena Neumann
Featuring: Charlene Lefever
Director of Photography: Corey Waters
1st AC: Payam Yazdandoost
2nd AC: Jack Nitz
Steadicam Op: Bill Hunt
DIT: Andy Cordos



Remote Head Tech: Andrew Crankshaw
Camera Car Driver: Graham Hooper
Camera Car Tech: Robert Streeper
Camera Car Op: Neil Maciejewski
Editor: Gianluigi Carella
Editing Production: Forager Collective
Forager EP: Ali Webb
Editor Producers: Maria Webb & Dustin Fedako
Assistant Editor: Hannah Namnoum
Colorist: Dante Pasquinelli
Colorist Production: Ethos
Colorist Producer: Sam Cesan
VFX: Thermonuclear
Titles: Supreeze
Sound Designer: Gianluigi Carella
Mixer: Tom Maclean
Also check: Hannah Montana Miley Cyrus & Cody Simpsons Pics