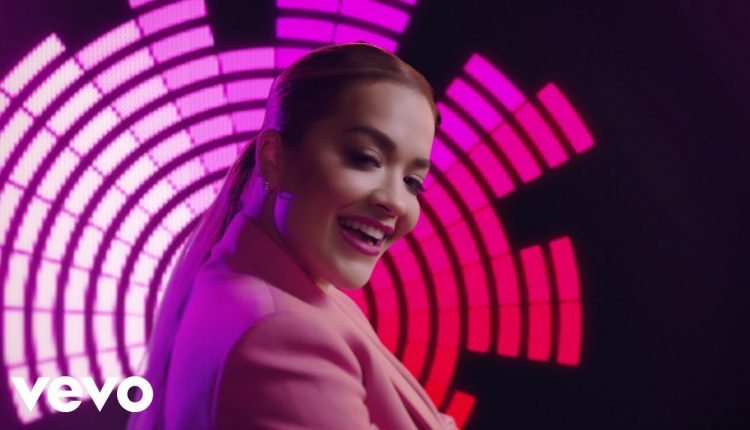 Finish Line Official HD Video Song 2022 by Rita Ora
Finish Line is a feminist empowerment song featured in 37 Words, a 4-part ESPN docuseries by documentarians Dawn Porter and Nicole Newnham as part of the Walt Disney Company's 50/50 program that ESPN leads. The Fifty/50 initiative marks the 50th anniversary of the passage of Title IX, the federal civil rights law that bans discrimination based on gender within any institution of higher education that receives federal funds and provides women with the same opportunity for participation in play.
From ABC Owned Television Stations and Hollywood Records comes the anthemic and inspirational "Finish Line" video, performed by the world-renowned pop superstar Rita Ora and written by famous and award-winning singer-songwriter Diane Warren. Produced and directed by the predominantly female-dominated ABC OTV team, "Finish Line" is part of a more significant celebration of women. The theme song of a new docuseries, 37 Words, will air on ESPN in the coming month.
A genuinely passionate project across the entire company, ABC Owned Television Stations, the team for race and culture was instrumental when it came to securing the track. It formed part of the majority-women-led group responsible for the design and "Finish Line.
Finish Line
Official HD Video Song Lyrics –
Uh
Uh (okay)
Uh (yeah)
We're gonna win, we got the heart, we got the spirit
We're gonna shout and everyone is gonna hear it
We're gonna shine, we're gonna outshine the rest
Oh, yeah (uh)
We'll take on the world and we won't stop until we own it
'Cause we're the best and everyone is gonna know it, yeah
We want it all, nothing less
We're going hard (we're going hard), we'll be living large
'Cause when we dream, we're dreaming big (dreaming big)
We're taking it
To the limit, 'til we win it, 'til we look behind at the finish line
To the limit, 'til resistance is gone, we keep pushing on
Won't back down, they can shut us out, gonna run this race 'til we're in first place
Gonna own this town 'cause we're here and we're built strong
We'll keep pushing on
We'll keep pushing on
(We'll keep pushing on)
Also Read – Jurassic World Dominion Box Office Collection
We go all the way 'cause it's the only way we know how
Going full speed 'cause we ain't ever gonna slow down
Going full blast, this is our chance, gonna make it count
Yeah, yeah, yeah
We're on a roll, we got a plan, we on a mission
We taking over and we taking no prisoners
We're kicking all the walls down
We're going hard (we're going hard), 'cause we're going far
'Cause when we dream, we're dreaming big (dreaming big)
We're taking it
To the limit, 'til we win it, 'til we look behind at the finish line
To the limit, 'til resistance is gone, we keep pushing on
Won't back down, they can shut us out, gonna run this race 'til we're in first place
Gonna own this town 'cause we're here and we're built strong
We keep pushing on
Keeping the faith, the only way you win the fight
Live everyday like it's the fight of your life, that's right
You gotta dream big when you're taking it
To the limit, 'til we win it, 'til we look behind at the finish line
To the limit, 'til resistance is gone, we keep pushing on
Won't back down, they can shut us out
Gonna run this race 'til we're in first place (yeah, yeah)
Gonna own this town 'cause we're here and we feel strong (strong)
We keep pushing on to the limit (no, I won't back down)
'Til we win it (no, I won't hide away), 'til we look behind at the finish line
To the limit, 'til resistance is gone, we'll keep pushing on
I won't back down (hey), they can shut us out (keep pushing on)
Gonna run this race 'til we're in first place (I keep pushing on)
Gonna own this town 'cause we're here and we're built strong
Keep pushing on
Keep pushing on, keep pushing on, keep pushing on
Yeah (keep pushing on)
We'll keep pushing on
Keep pushing on
Keep pushing on
Keep pushing on
Also Read – The Norwegian Film School Norway
Finish Line
Official HD Video Song Credit –
SONG – Finish Line
ARTIST – Rita Ora
ALBUM – Finish Line
Related Article – List Of Upcoming Hollywood Movies On Netflix New Releases & Dreamt Of Becoming President Of The USA