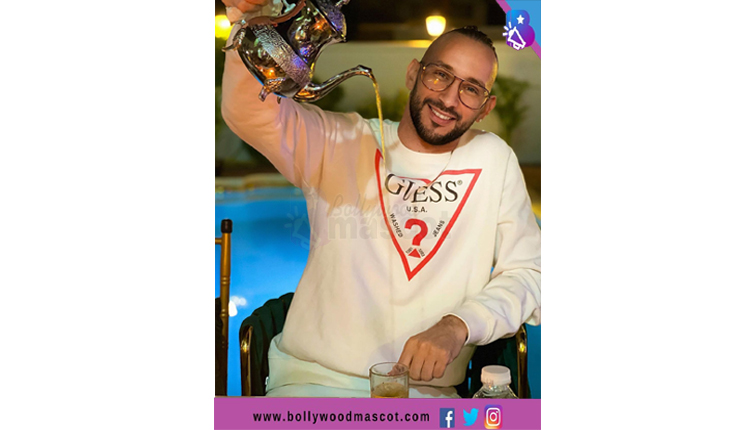 Inspiring Story of Singer and Musician Shaffik Mohammed into a FIFA World Cup Dance Choreographer from a Circus Acrobat
Ever imagined the possibility of a circus acrobat composing the choreography for the FIFA World Cup Dance? Or perform in well-known Hollywood films? He found inspiration in the legacy of the six generations of circus acrobats. Meet the talented Shaffik Mohammed, a genius singer, musician, and FIFA World Cup dance choreographer whose passion has captured the hearts of millions across the globe.
About Shaffik Mohammed
British citizen Shaffik was born and lived in a Moroccan family in Amsterdam. Because he hailed from an acrobat family that had been performing in circuses for six generations, Shaffik had aspirations of transforming his life. From an early age, he was fascinated by and attracted to singing and music. He also had a deep affinity for dance. By joining his family in the circus, he developed into a professional dancer. His movements were fluid, and his body was perfectly-suited for dancing. As a result, Shaffik decided to pursue a career in singing, dancing, and music.
As the powerful saying goes, "You are the scripter of your fate. When you have the strength & enthusiasm to reach your ideal goal, nothing can stop you!" Shaffik invested a lot of effort into fulfilling his aspirations. While performing in circuses all over the world, he has won several competitions, most notably in Monte Carlo's biggest and best circus festival.
His work piqued the curiosity of millions of people. Soon after, he began to get offers for roles in TV serials and shows and movies. Shaffik Mohammed worked on the Hollywood films Pistol Era and the well-known TV series "Disk Hyati" with prominent actors such as Robert Davi, Danny Trejo, and Damian Chapa.
His work was also appreciated by the royal families across the world. He has also choreographed many mesmerizing international songs that were viral hits of the time.
It makes sense given how well-known he is worldwide thanks to his professional achievements. A further achievement for Shaffik was working with Redone Rihanna, Shakira, Daddy Yankee, French Montana, and Fifth Harmony at the MTV Awards Night.
He became the buzz of the town and a star overnight thanks to his expertise, talent, and creativity. He was offered an opportunity to direct the choreography for the World Cup 2022 Redone, Ft. Davido, Ft. Trinidad, and Ft. Aicha dances.
Additionally, Shaffik Mohammed choreographed the songs for the World Cup Draw, which is the most well-known FIFA World Cup Live performance. The song has generated a storm on the Internet and gained millions of views.
Giving his family full credit for his accomplishment, Shaffik Mohammed claims, "I am most inspired by my family, to whom I owe everything. Without my members' wonderful support and blessings, nothing would have been possible."
He had achieved the pinnacle of his talent and originality. Shaffik Mohammed says of his aspirations, "There are a few projects set up with a few A-list celebs to choreograph their films. I'm eager to start my next project."
Click here for the latest news from Bollywood, Hollywood, South Film Industry, Bhojpuri and TV world… Click here to join the Facebook Page, Twitter Page, YouTube page and Instagram of Bollywood Mascot !