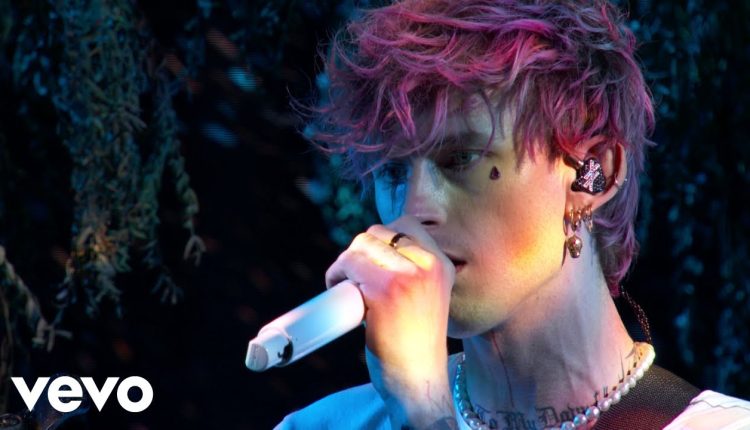 More Than Life Official HD Video Song 2022 by Machine Gun Kelly and Glaive
More Than Life video song released by Machine Gun Kelly And glaive. Machine Gun Kelly will release his album Mainstream Sellout on vinyl this month. He has shared a video of the bonus track. Glaive, a 17-year-old digicore musician, has been recruited by the rapper-turned-rocker for "More Than Life". This dynamic track sees them prioritizing love over safety. When Mainstream Sellout arrives on vinyl on June 24, the bonus track will be available on Mainstream Sellout. This will give the Billboard 200-charting record a second lease on life.
Machine Gun Kelly and glaive singer-slash-rapper dropped this June's new song, more than life. Kelly supported the album's release with videos for "Emo Girl", featuring Willow Smith, "Ay!" featuring Lil Wayne, as well as "Maybe", featuring Oliver Sykes from Bring Me the Horizon. Kelly is currently on tour to support the album, and he will join other supporting artists like Blackbear and Willow, Trippie Red, Iann Dior, and Iann Dior.
More Than Life HD Video Song Lyrics:
I fill my lungs cause my heart's made of concrete
I looked to God even he doesn't want me
I grind my teeth in my sleep cause of bad dreams
Try to live my life but this ecstasy's inside me, damn
I can't wake up happy
I just took a knife to the strings that attach me
Every day's passing
Everyone's laughing
JFK, 
they might find my brains in the backseat
I'm trying my best not to 
Open up my heart it's been
Torn apart too many times
But without you I'd die
And I don't want to die
Not today not tomorrow not tonight 
I don't want to die
I need you I need you more than life
More than life more than life more than life
Aslo Read – Indori Ishq
Haha, sorry shit didn't work out
She's a pretty little liar 
Over analyzer
Fell in love with you
And I don't mind it
But I know baby
This won't go how we expected
But when I told you that I fucking love you shit I meant it
She's doing coke in the bathroom
When did I ask you
Stuck in a bad mood
Slipped and I passed you
Fuck I'm a bad dude
Guess you're attached to
me 
Yeah I guess you're attached to me
I'm trying my best not to 
Open up my heart it's been
Torn apart too many times
But without you I'd die
And I don't want to die
Not today not tomorrow not tonight 
I don't want to die
I need you I need you more than life
More than life more than life more than life
I need you I need you yeah
I need you I need you yeah
What's the point of living 
I heard death was easier
I fell in love but I'm scared I wont keep her
What's the point of living 
I looked over my shoulder and see the reaper
I'm trying my best not to 
Open up my heart it's been
Torn apart too many times
But without you I'd die
And I don't want to die
Not today not tomorrow not tonight 
I don't want to die
I need you I need you more than life
More than life more than life more than life
Also Read – Mirzapur Season 3
More Than Life HD Video Song Credit:
Director – Colin Tilley
EP / Producer – Ryan Huffman
Production Company – Huffman Creative
HOP / Production Manager – Katie Sarrels
Production Coordinator – Niko Vernic
Executive Assistant – Evan Donoho
Concrete Maiden – Faith Hines
Director Rep – Tommy Labuda
Related Article: Sunny Leone Video & The Family Man Season 3