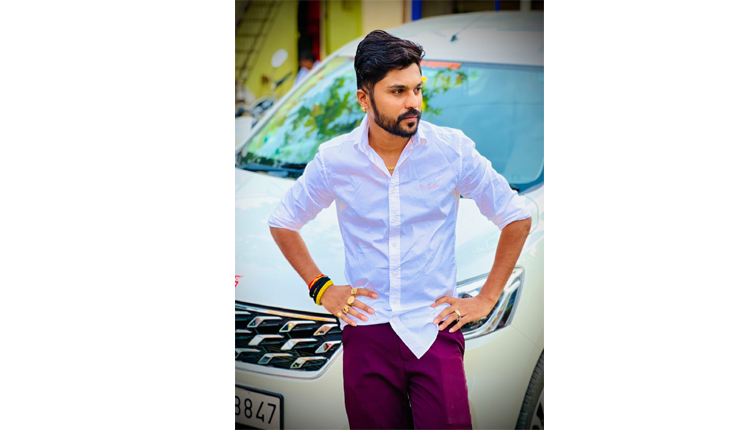 Rahul Borole's immense and heartfelt work for society as a social worker wins hearts
He is a growing political figure and also the owner of RB Social Media Marketing Agency.
Today, being a part of any industry comes along with too many challenges and hurdles on one's path. Making it huge in any industry is no less than a taxing experience for people worldwide. However, a few rare gems have not only entered their desired sectors but have gone much beyond to make their name prominent in the same, even as youngsters. These individuals from the younger brigade have showcased what they truly possess as professionals and how they aim to bring along a wave of great change through their incessant efforts in their chosen niches to lead them forward. Rahul Borole did the same as a creative soul known for his photography talents and as a social media marketer with RB Social Media Marketing Agency, and most importantly, for his works as a social worker and a political figure.
About Rahul Borole
Rahul Borole may seem to be just another guy vying to make his mark through his works, but he is definitely much beyond being just that, which he has proved by the many great deeds he has already done for people at large. He recalls how he was a backbencher back in school and hardly had an interest in studies, but keeping updates on the latest news pertaining to the nation always interested him. Since childhood, he and his family would offer food and water to the needy, and this imbued in him more great values as a human.
Today, Rahul Borole is one of the strongest voices when it comes to talking about the development of Aurangabad. He wants no person in the city to struggle for water, food, or any other basic necessities and rights. As a social worker, he has a team that goes out and feeds the poor and works on underprivileged kids' educational rights as well. The pandemic, too, saw how he stood by the people in need.
Now, the generous soul (@rahulborole) wants more people to come forward to spread this good among others and do their bit.
Click here for the latest news from Bollywood, Hollywood, South Film Industry, Bhojpuri and TV world… Click here to join the Facebook Page, Twitter Page, YouTube page and Instagram of Bollywood Mascot !