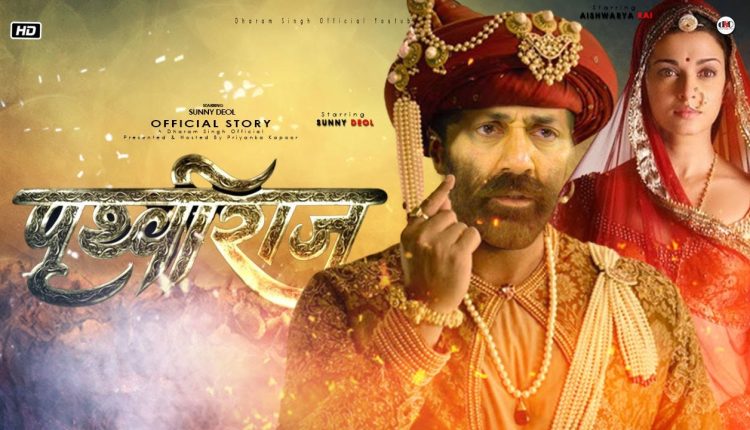 Sunny Deol was Supposed to be Casted in Prithviraj, Not Akshay Kumar
The trailer for Prithviraj, starring Akshay Kumar, was just released by the film's producers. This film is based on Emperor Prithviraj Chauhan's life and courage. Miss World Manushi Chillar will also make her Bollywood debut with this film. However, according to the film business, Akshay was not the first choice for this role. Director Chandraprakash Dwivedi reportedly wanted Sunny Deol in the starring role, but Yash Raj Films preferred a more marketable hero.
Director's First Choice Was Sunny Deol For Prithviraj
"Sunny Deol was Chandraprakash Dwivedi's initial choice for playing the role of Prithviraj Chauhan," according to Bollywood sources. Dwivedi and Deol had a lengthy talk about Prithviraj when filming Mohalla Assi in Varanasi five years ago. Dwivedi and Deol explored a wide range of subjects in their debate. Even in speech and mannerisms, Prithviraj's character, appearance, and experience were considered. With Sunny Deol, Chandraprakash played Prithviraj Chauhan. There was also talk about quality.
Sunny Deol Is Not Demanding Actor, According to Yash Raj Films
"Everything with Sunny was on track," the person continued. Then, with Yash Raj Films producing the picture, everything changed. Because of this, YRF believed that they needed a more marketable face than Sunny Deol. Sunny Deol was passed over in favour of Akshay Kumar. Deol was finally replaced as a result of this action."
Akshay plays the mythical warrior Prithviraj Chauhan in the film, which is produced by Yash Raj Films. Prithviraj Chauhan fought heroically to defend India against Ghori's invasion Muhammad Ghori. Princess Sanyogita is played by Manushi in the film. Director Chandraprakash Dwivedi was grateful to have a producer like Aditya Chopra who believed in his vision for the film and supported him fully in filming such a magnificent subject. Was. On June 3, the film will be released in Hindi, Tamil, and Telugu theatres.