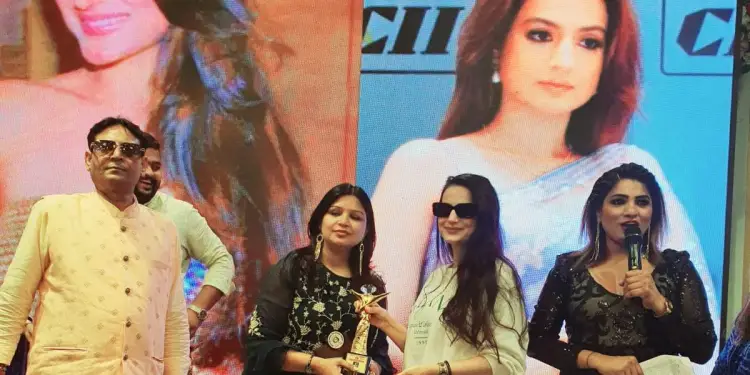 Ashima Sharma an Astrologer bags Star Achievers Award
Astrologer Ashima Sharma, a well-known astrologer from Uttar Pradesh who now lives in Agra, has received the 2022 Star Achievers Award. Bollywood actress Ameesha Patel presented him with the award at the Mosaic Sendaz Banquet Hall in Delhi.
Ashima's residence is inundated with congratulations after she receives the honour. Ashima Sharma, an astrologer from Agra, is a well-known figure in the field. This award ceremony included traders, social workers, doctors, and astrologers from diverse areas. During this, she stated, "I received this award because of the people's wishes." This is only possible because of the affection of others.
Ashima Sharma, an astrologer, has also done some volunteer work in the past. Let us tell you that in the year 2003, the Astrologer made a significant contribution to the area of astrology. He never looked back after that. Along with Agra, Ashima has brightened the name of the entire state. This event featured Devagh Pandit Madhav Goswami, Rajiv Sharma, Ganesh Dubey, and Chetan Kalra. Meenu Sharma, Terroto Queen, is the moderator.