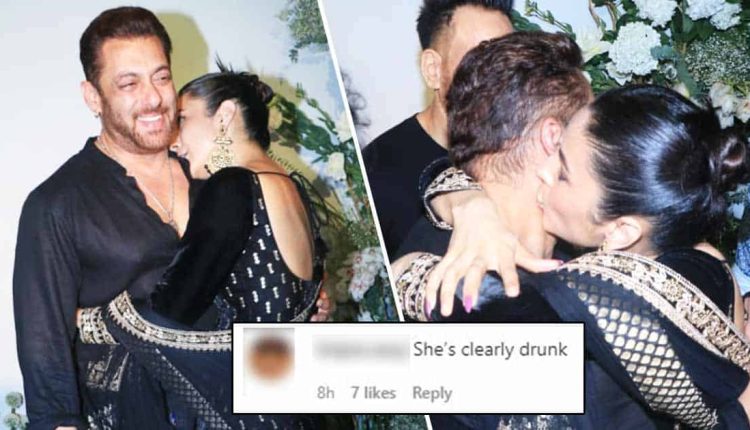 Shehnaaz Gill grabbed Salman Khan's hand and pulled it and said that….
Shehnaaz Gill, in the party held by Salman Khan's sister Arpita Sharma, behaved like she was drunk
On the occasion of Eid, Salman Khan's sister Arpita Khan Sharma hosted a lavish celebration at her home. This celebration was attended by all of Bollywood's biggest stars. Shehnaaz Gill, on the other hand, remained the centre of attention. Shehnaaz Gill came at the party wearing a stunning black suit, and many footage of her are now going viral on social media. Shehnaaz Gill had the most fun with Salman Khan at this gathering.
During the photoshoot, Shehnaaz Gill took a number of pictures with Salman Khan, and both Shehnaaz and Salman were seen cuddling and conversing a lot. Everyone admires Shehnaaz and Salman's friendship.
Simultaneously, in the second video, Shehnaaz escorts Salman to her car in a playful manner and informs the paparazzi, 'Look, everyone Salman sir has come to drop me.' Salman also exclaims, 'Jao Punjab ki Katrina Kaif.' This video of both has received a lot of attention from fans.
Also check: Eid 2022 With Salman Khan, Fans Gathered for Wishing Him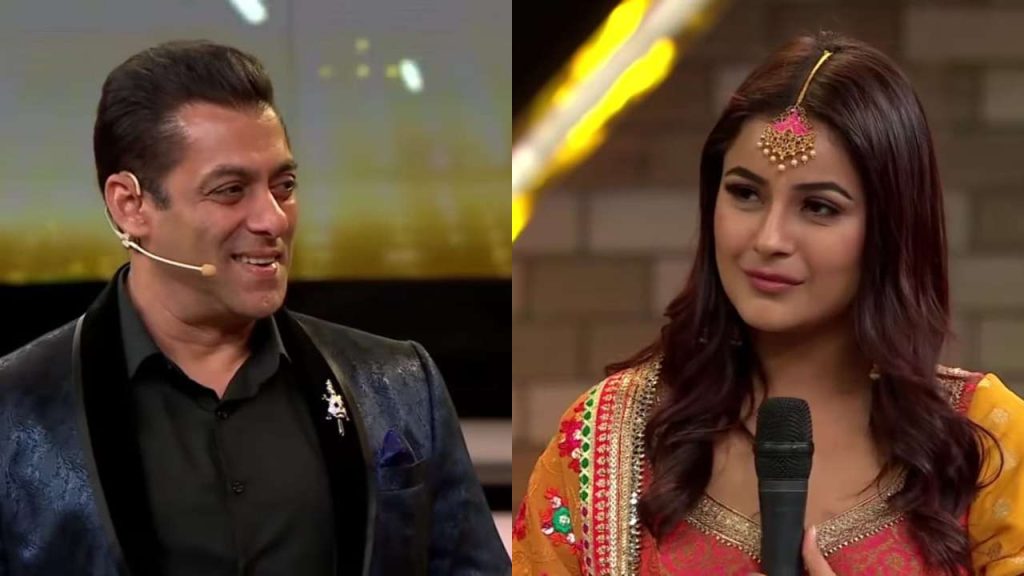 Seeing Shahnaz and Salman's kind gesture, fans are reminded of their Bigg Boss days, when both used to talk sour and sweet to one other even throughout the programme. Fans can't help themselves from leaving comments on the viral video. 'You are really gorgeous from the inside out, too!' said one user. #ShehnaazGill, my princess 'A pure spirit with a golden heart,' says the narrator. 'Salman will always be Salman sir for Shehnaaz Gill, and she will always be 'Katrina Kaif of Punjab' for him,' added another. What a wonderful bond. She will always feel protected in his presence.
A video of Shehnaaz has gone viral on social media, in which she is seen saluting the paparazzi. During this period, She was seen wearing a traditional black dress. Shehnaaz Gill may also be seen in Salman Khan's film 'Kabhi Eid, Kabhi Diwali.' At the same time, Salman Khan admired Shehnaaz Gill's lively personality on Bigg Boss 13.
Also check: Aroma Sharma Beauty Photos & Watch Popular Gangubai Kathiawadi 2022 Now on Netflix