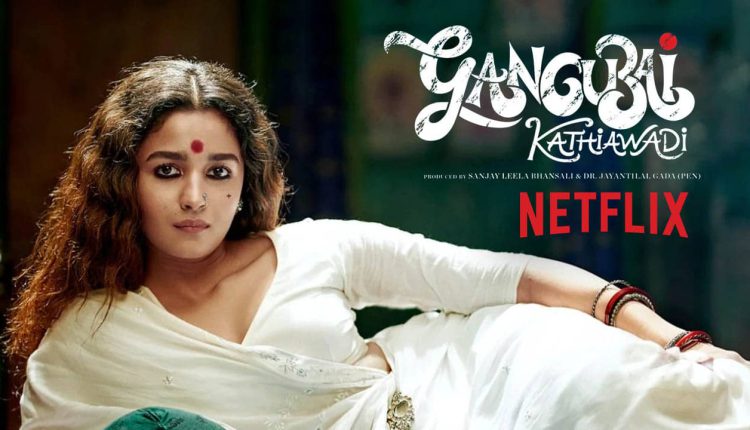 Watch Popular Gangubai Kathiawadi 2022 Now on Netflix
If you haven't had the chance to watch newly married Alia Bhatt's film 'Gangubai Kathiawadi,' now is your chance. The filmmakers have finally opted to distribute the film on the OTT platform, and it will be available on Netflix on Tuesday, April 26. Ajay Devgan, Seema Pahwa, and Alia Bhatt are among the cast members. Shantanu Maheshwari and Vijay Raj appeared in Sanjay Leela Bhansali's Gangubai Kathiawadi.
Story of Gangubai Kathiawadi
Let us remind you that this film premiered in theatres on February 25th of this year. The film grossed around 130 crores in India and 180 crores globally. Prior to its release, the picture was shown at the Berlin Film Festival. The movie Gangubai Kathiawadi is based on Hussain Zaidi's book chapter Mafia Queens of Mumbai. Gangubai Kothewali was the genuine name of Alia Bhatt's female character in the film. Gangubai was a popular name in the 1960s. Gangubai is alleged to have been sold for Rs 500 by her husband. After that, Gangubai aided a number of prostituted girls.
Gangubai Kathiawadi was also a source of controversy prior to its release
Gangubai's family members said that her mother was portrayed as a prostitute in the video by a social worker. People are now misinforming themselves about her. On April 14th, Alia Bhatt, who played Gangubai in the film, married Ranbir Kapoor.
The Kashmir Files is now available on OTT
This year's hit film The Kashmir Files is now available on OTT. According to the film's director, Vivek Agnihotri, the film will premiere on OTT channel Zee5 on May 13th. Let us remind you that The Kashmir Files came out on March 11th. In India, the film has grossed more than Rs. 250 crores. At the same time, it has a global collection of 340 crores.
Click here for the latest news from Bollywood, Hollywood, South Film Industry, Bhojpuri and TV world