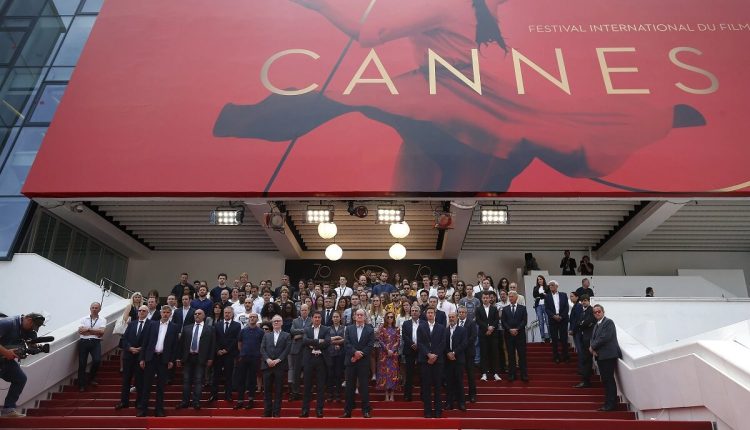 Cannes Film Festival 2022: Deepika Padukone, Aishwarya Rai Bachchan, Urvashi Rautela, Nawazuddin Siddiqui are fire at Cannes 2022
This year's 75th Cannes Film Festival 2022 has begun and images are available here. Cannes isn't just about celebrating the cinema's art but also about observing the latest fashions at the top of the fashion world.
This time, it's something different because the prestigious festival is paying tribute to Indian films, and India is been selected as the inaugural "country of honor" at the Marche du Cinema. On the first day of Cannes 2022, a delegation of Indian stars, led by Minister of Union Anurag Thakur, including celebrities such as AR Rehman, Nawazudddin Siddiqui, Prasoon Joshi, R Madhavan, Mame Khan, Shekhar Kapoor, and many others, walked down the famous red carpet at the festival. This was the biggest Indian delegation at Cannes ever. The Indian celebrities walked proudly and smiled as they walked down the red carpet. Let's look through some of Cannes photos.




Indian Delegates at Cannes Film Festival 2022
The opening evening of Cannes Film Festival 2022 was sparkling with an 11-member famous delegation from India which spoke volumes about the potential of Indian cinema. The glittering delegation was attired in modern traditional clothes and was headed by the Minister of Information and Broadcasting Minister Anurag Thakur.
The Indian group included traditional singer Mame Khan, AnuragThakur in a cream-colored bandhgala Shekhar Kapoor and the composer Ricky Kej, lyricist Prasoon Joshi and the actress Vani Tripati, and actor Nawazuddin Siddiqui.
Also check: Aashram 3 Release Date
Let's see some Top Indian Celebrities at Cannes 2022
Deepika Padukone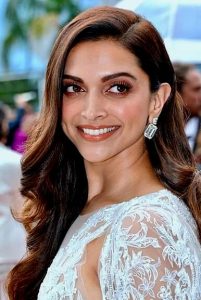 The most prominent actor in Bollywood Deepika Padukone wowed her first time as an official jury member on the red carpet at 2022's Cannes Film Festival. Deepika dressed in retro-inspired bling in a gold and black striped Sabyasachi dress that seemed to draw inspiration from the Bengal Tiger. The look was finished off by a "Julia Fox makeup look as well as a headband and statement pair of earrings.
Aishwarya Rai Bachchan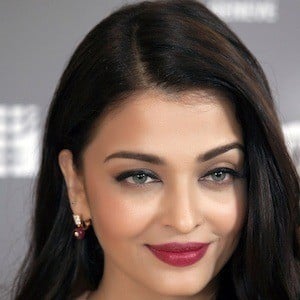 Aishwarya Rai Bachchan is on the red carpet. Do we add more? She made her debut red carpet appearance of the time at the 75th Cannes Film Festival in a black dress that had a flowing silhouette and floral accents, as well as a 3D extension of flowers on one sleeve. The dress was from the racks that are part of Dolce and Gabbana. The makeup of the actress was flawless, with her kohl-rimmed eyes and pink lips.
Also read: Tezaab Remake 2




Pooja Hegde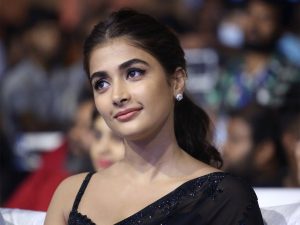 Actress Pooja Hegde looked stunning in a white feather dress in her first appearance in the Cannes Film Festival. She looked stunning in a gorgeous strapless gown that was adorned with an elegant feather skirt. She looked like the image of a Disney Princess in the gorgeous dress. The actress shared a variety of photos of herself wearing the dress.
Mame Khan





Rajasthani folk singer Mame Khan, was spotted on the 75th Cannes red carpet wearing an eye-catching outfit. She wore a tribal printed jacket paired with the pink salwar and kurta made by Anjuli Chakraborty, the look was eye-catching in the mass of black gowns. The singer completed his look by wearing the Turban. The color of Rajasthan was brought to an international stage; Khan became the first-ever Indian folk musician to be a part of the official opening ceremonies of Cannes.
Also check: Malaika Arora and Arjun Kapoor Marriage Date
Tamannaah Bhatia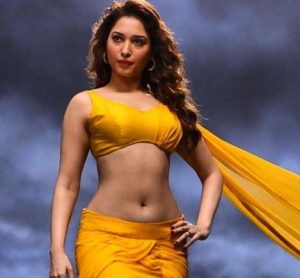 Telugu star, Tamannaah Bhatia who is also a member of Tamannaah Bhatia's Indian delegation will be presenting in her debut at Cannes. The actress chose an incredibly body-smoking bubble hem monochrome dress with a long tail, designed by Gauri and Nainika. In the fashionistas' club on the stage, Tamannaah's striking style was created with Shaleena Nathani. She paired her outfit with diamond earrings, and finished her style with striking eye makeup and bare lip color.




R Madhavan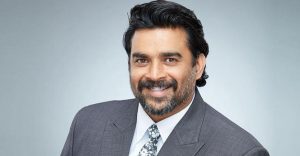 R Madhavan wore an ensemble designed by the famous Indian fashion designer Manish Malhotra. It was comprised of a black dress and a glistening collar that added glamor to the Cannes 2022 red carpet. Madhavan's shoes were by Dolce as well as Gabbana and the outfit was finished with a smudge. The actor's forthcoming film "Rocketry the Nambi Effect' will be premiered at Cannes on 19 May.
Also read: Kangana Ranaut Calls Salman Khan her Good Friend
Urvashi Rautela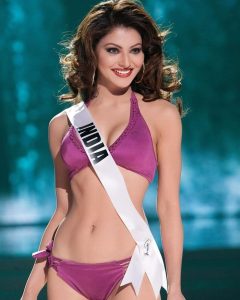 Another Indian actress set to make her debut at Cannes 2022 will be Urvashi Rautela. Urvashi impressed on her red carpet debut wearing a stunning white gown with an elongated length of tulle by Tony Ward Couture. She was a former Miss India who accessorized her look by wearing a statement piece of jewelry with a red lip shade, as well as hair tied in a ponytail. Urvashi was cut by Bilal Fakih while she attended an event to watch the movie "Final Cut".
Kamal Haasan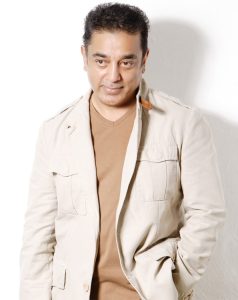 Political activist and actor Kamal Haasan kept it simple and wore a classic outfit for his Cannes red carpet look. He chose an all-black ensemble and a jacket that was embellished with zip details.
Also read: The Kashmir Files Movie Review




Cannes 2022 Hina Khan's Very First Red Dress is an Absolute Stunner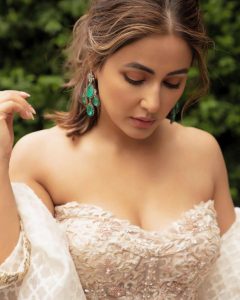 Cannes 2022 is a fashion mecca for many. Hina Khan wore her first look in a red dress by the brand Rami Al Ali. The designer is a Syrian fashion designer based in Dubai. The rich red color of her stunning hairstyle has made Hina Khan stick out, and what away. Hina Khan's appearance was noticed on social media. The world is in awe of how elegant she appears in the dress.




Helly Shah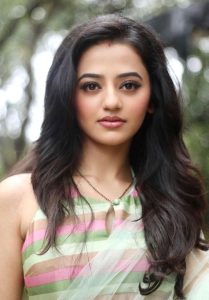 The TV star Helly Shah had a stunning debut on the red carpet. The actress known for playing lead roles in Swaragini made a dramatic entrance in a an elegant green gown that was adorned with stunning details. The petite screen diva turned numerous heads turn as she walked down the carpet.
The green-hued dress was found on the Ziad Nakad and is adorned with an elongated neckline, an asymmetrical cut-off slit in the thigh, as well as an open cape. The dress was embellished with sparkling accents, which increased the glamour quotient more. The gown was a standout when she walked down the red carpet. The gown is from Ziad Nakad's exclusive collection. Her style was done in a fashion by Natasha Bothra.
Also check: 200 Crore Club Bollywood Movie




Nawazuddin Siddiqui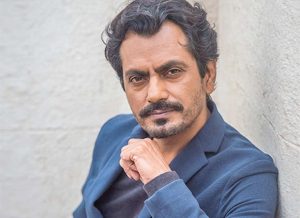 Nawazuddin Siddiqui who has a habit of appearing attendee at the Cannes Film Festival for his films, decided to keep his style simple. He was dressed in a black tuxedo to attend the Cannes red carpet gala. Bollywood actor Nawazuddin Siddiqui is at the 75th Cannes Film Festival, along with a group of Indian stars, headed by the Union minister for I&B, Youth Affairs & Sports, Anurag Thakur. Nawazuddin's involvement in Cannes has been an extended one. In this year's edition, Nawazuddin is the representative of India on the world stage. But his most cherished memory is of running over the Cannes red carpet three times in one morning'. Here's the reason why he did it.
Related Articles: Kris J Kardashian Grand Kids & Jayeshbhai Jordaar Movie Collection