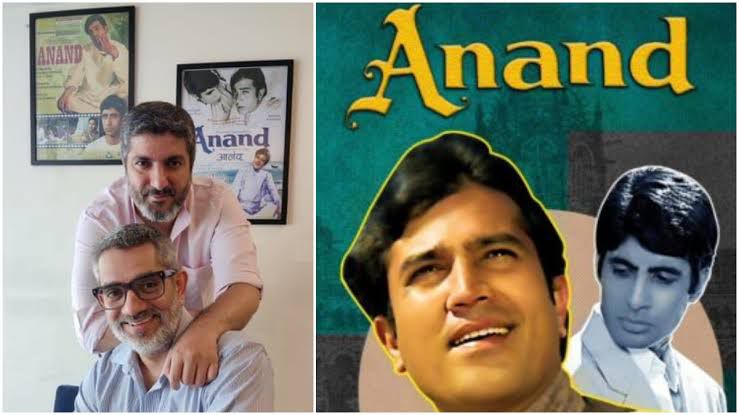 Bollywood Latest News- Anand Remake Cast, Story, Release Date, Poster, Trailer Full Details in 2022
Bollywood Latest News: The popular Bollywood film Anand, which was released in 1971, will be shown on the big screen once more to thrill the public. According to recent rumours, a remake of the Hindi classic film Anand, starring veteran actor Rajesh Khanna and Amitabh Bachchan, is in the works.
Anand Remake Announcement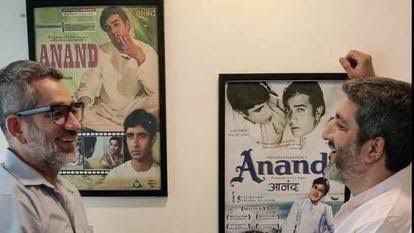 According to sources, the remake of the film is currently in the screenplay stage. However, no final choice on the director of this film has been made yet. Other facts about this remake film, which is produced by Sameer Raj Sippy and Vikram Khakhar, are being kept under wraps. The news of a remake of this cult great film will undoubtedly be welcomed by millions of people.
Bollywood Latest News: Cannes Film Festival 2022: Deepika Padukone, Aishwarya Rai Bachchan, Urvashi Rautela, Nawazuddin Siddiqui Are Fire At Cannes 2022
Anand Release Date, Cast,  Story and Box Office Collection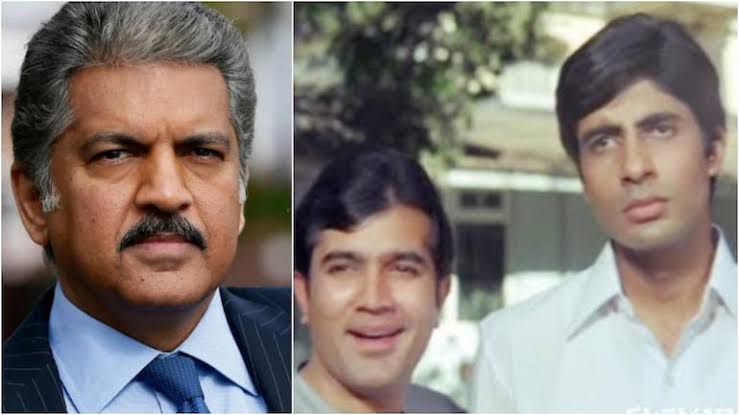 The film Anand, directed by Hrishikesh Mukherjee and starring Rajesh Khanna and Amitabh Bachchan, was released in 1971. Rajesh Khanna portrays the role of a cancer sufferer who, despite the challenges, believes in enjoying life with laughter. Simultaneously, actor Amitabh Bachchan makes an appearance in the film as a doctor. The film depicts a man who, despite being on the verge of death, lives life to the fullest. This was one of the most popular films of the time. The film was highly liked by the audience as well. During that time, 'Anand' astonished everyone by grossing 0.98 crores at the Box Office.
It's also noted for the film's brilliant language and Rajesh Khanna and Amitabh Bachchan's outstanding performances. Gulzar wrote all of the dialogues in this film. 'Life should be big for Babu Moshai, not long.' 'Death is merely a fleeting moment…' Are on everyone's lips.
Bollywood Latest News: Aashram 3 Release Date, Full Story, New Cast, Esha Gupta, Full Details & More
Don't Ruin Classic Film Anand, People tweeted 
अब क्या दिवाल पर हम अपना माथा फोड़ डाले 😡
एक बेहतरीन फ़िल्म #आनन्द , बेहतरीन अदाकारी श्री #AmitabhBachchan Sir & #RajeshKhanna ji, Hrishi Da का बेहतरीन निर्देशक का REMAKE बनाना सही नहीं है।

— Beejal Bhatt #SIRABEF (@BeejalBhatt) May 19, 2022
This does not sit well with Hindi film enthusiasts. Sameer Raj Sippy, NC Sippy's grandson, is working on a new version of the film. The film's cast is yet to be determined. NC Sippy produced the original picture in 1971. The film is currently in the screenplay stage, according to the producers. It is also unknown who will serve as its director. A narrative like Anand's, according to Sameer, should be relayed to the next generation. People on social media, however, are opposed to the film being remade.
Bollywood Latest News: Tezaab Remake 2 Will Feature These Actors Along With Anil Kapoor And Madhuri Dixit
Sameer Raj Sippy believes that stories like Anand should be passed down to future generations. "Keeping in mind the sensibility of the original film and the emotions associated with it, I believe there is a need to re-tell many such stories that are quite relevant in today's times, and there is such a demand for good content," he added in the statement.
Bollywood Latest News: Kangana Ranaut Calls Salman Khan Her Good Friend In Interview With Siddharth Kannan
"The official remake of Anand has been declared," film trade analyst Taran Adarsh tweeted. Many people have responded negatively to his tweet on Twitter. Should we smash our heads against the wall, wrote one user. A fantastic film It is not appropriate to copy Anand, with wonderful performances by Amitabh Bachchan and Rajesh Khanna ji, and great directing by Rishi da. Please don't spoil the movie, wrote another. Many people are opposed to the film's remake. People are getting bored by reading news of remake films like Tezaab, Anand and others.
Click here for the latest news from Bollywood, Hollywood, South Film Industry, Bhojpuri and TV world… Click here to join the Facebook Page, Twitter Page, YouTube page and Instagram of Bollywood Mascot !