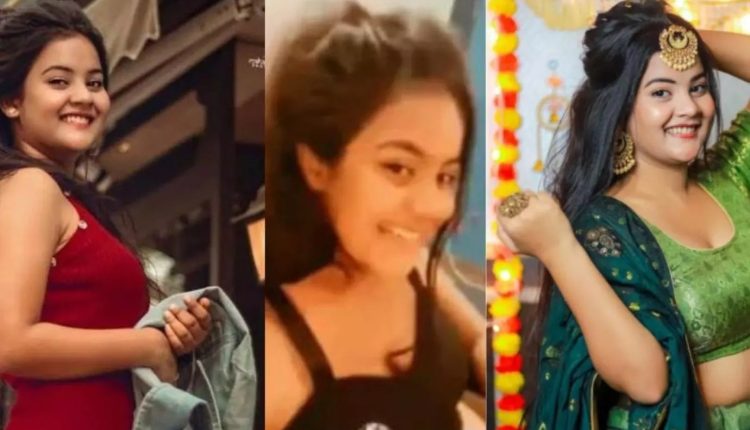 Gungun Gupta MMS Video Viral: Being shared over Telegram, WhatsApp and YouTube Link, She Calls it Fake
Gungun Gupta MMS Video Viral: In the first week of November 2023, social media influencer Gungun Gupta found herself at the center of controversy when an explicit video purportedly featuring her went viral. The video showed her engaging in intimate activities during a video call with a young man. GunGun Gupta has now clarified her stance on the matter, labeling the video as 'edited' and refuting rumors of self-harm that circulated alongside the Gungun Gupta MMS Video.
On Sunday (November 12, 2023), Gungun Gupta took to social media to address the issue through a post. In her statement, she asserted that the controversial video was manipulated and edited. Expressing frustration at the toll the incident has taken on her, Gungun Gupta promised a detailed explanation in due time, urging her followers to exercise patience.
According to media reports, After Gungun Gupta MMS Video , her post came on Diwali day, where she chose to set the record straight. In her clarification, she said, "Enough, all of you. I am not that strong. I have to tell everything to all of you. Just give me a little time. The people who have edited this video have a singular motive – to gain views and tarnish my reputation. Such actions can ruin someone's life. You should also give someone a chance to defend themselves. But it's okay. My tough time is going on right now."
Gungun Gupta concluded her statement with a message of gratitude for those who support her, saying, "Those who love me mean a lot to me. I hope you all will be happy this Diwali."
It's noteworthy that Gungun Gupta is quite active on Instagram, boasting a following of 5.8 million, and also commands over 600,000 followers on Snapchat and more than 200,000 on Facebook. Despite her significant presence on these platforms, her Instagram page is currently deactivated.
Gungun Gupta gained recognition through TikTok, but with the ban on Chinese apps, including TikTok, by the Indian government, she shifted her focus to Instagram, where she became viral for her real on 'Bachpan Ka Pyar Nahi Bhool Jana Re', amassing 10 million views.
The 19-year-old influencer clarified that the purportedly viral video was a screen recording made without her consent. The video, which allegedly featured Gungun Gupta engaging in explicit activities during a video call, also showed a phone number flashing with the name 'Deepu Chawla.' After Gungun Gupta MMS video went viral, false reports circulated claiming that the influencer had taken her own life, which she vehemently denies.
The controversy surrounding Gungun Gupta MMS Video highlights the growing concerns of privacy and misuse of content in the age of social media. As the influencer vows to provide a detailed explanation, the incident prompts discussions about the ethical implications of such manipulations on individuals and their online presence.
Click here for the latest news from Bollywood, Hollywood, South Film Industry, Bhojpuri and TV world… Click here to join the Facebook Page, Twitter Page, YouTube page and Instagram of Bollywood Mascot !