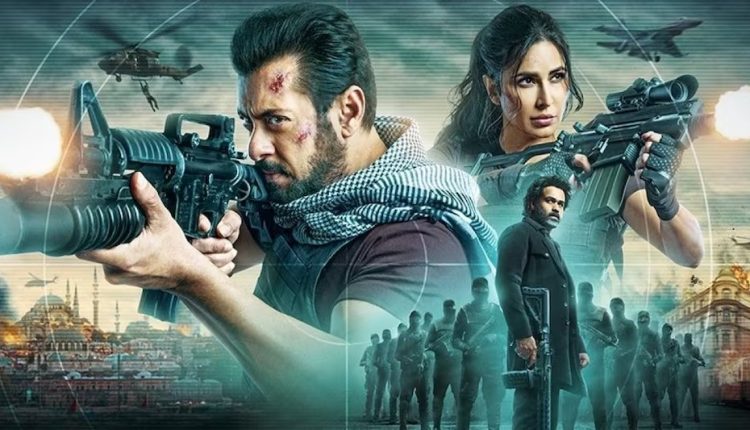 Tiger 3 Roars at the Box Office: Salman Khan and Katrina Kaif's Film Shatters Expectations
In a spectacular display of star power and fan frenzy, Salman Khan and Katrina Kaif's highly anticipated film, Tiger 3, stormed the box office on its second day, surpassing expectations and setting the cash registers ringing.
Released on Diwali, Khan treated his fans to a massive surprise with the early morning screening of Tiger 3, which commenced at 6 am and witnessed a packed house. The film's unprecedented craze was evident as the entry of Salman Khan, Katrina Kaif, and Imran Hashmi resonated throughout the theaters, with fans even setting off fireworks inside the cinema halls. Such was the fervor that the film's buzz prompted theater-wide celebrations, creating an electric atmosphere.
Box Office Triumph on Day 2
Tiger 3, released on November 12, marked a grand opening on Diwali day in India, raking in an impressive collection of ₹44.50 crores on its first day, according to trade reports. The film continued its strong performance on the second day, accumulating approximately ₹6.51 crores across all languages. With this, Tiger 3 is poised to achieve a remarkable collection of 30 to 35 crores on its second day, affirming its stronghold at the box office.
Tiger 3 Budget and Expectations
Made on a colossal budget exceeding ₹300 crores, Tiger 3, directed by Maneesh Sharma, is the fifth installment in the YRF Spy Universe. Despite the Monday effect on collections, the film is expected to sustain its impressive earnings at the box office. The negative role essayed by Imran Hashmi adds an intriguing dimension to the storyline.
As the impact of Monday's collections unfolds, Tiger 3 continues to draw audiences to theaters. Although the film is likely to face competition, it has already proven to be a box office success. Notably, Tiger 3 is Salman Khan's third installment in the Tiger franchise and is directed by Maneesh Sharma. With the film's remarkable opening and sustained performance, it is on track to become a significant player in the Indian film industry.
Stay tuned for more updates on Tiger 3's box office journey as it unfolds in the coming days. The audience's enthusiasm and the film's strong performance signal a promising run at the box office for Salman Khan and Katrina Kaif's action-packed extravaganza.
Tiger 3 Trailer
Click here for the latest news from Bollywood, Hollywood, South Film Industry, Bhojpuri and TV world… Click here to join the Facebook Page, Twitter Page, YouTube page and Instagram of Bollywood Mascot !