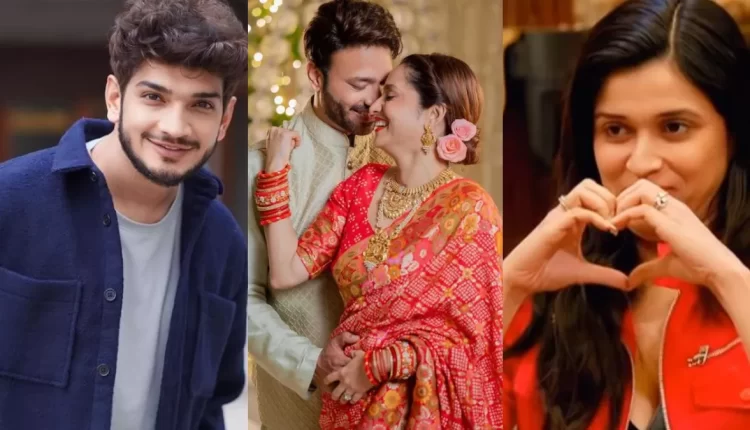 Bigg Boss 17: Twists and Turns as Contestants Face Housing Shuffle
The drama in Bigg Boss 17 has been in full swing since its inception, with the show adding a new layer of complexity to the game dynamics. Salman Khan's show has not only been testing contestants' physical endurance but also challenging their emotional and mental resilience.
As the show completes nearly a month on air, contestants are not only dealing with biased alliances but are also being constantly provoked to ignite conflicts among each other.
In a surprising move, Bigg Boss 17 has reshuffled the living arrangements of the contestants for the third time in a month. This shake-up has not only physically separated some housemates but has also led to emotional distancing among others.
The house is divided into three sections, namely, the Heart House, the Brain House, and the Power House. In the Heart House, contestants like Ankita, Munwar, Esha, Samarth, Jigna, and Rinku find themselves residing. Meanwhile, the Brain House now accommodates Anurag Dobhal, Arun Machhetty, Vicky Jain, Sana Rais, Khanzadi, and Tahalka.
The Power House, previously occupied by Youtubers Anurag Dobhal, Tahalka Bhai, and Arun Machhetty, remains the quietest of all. However, after this reshuffle, Manara Chopra, Abhishek Kumar, Aishwarya Sharma, Neil Bhatt, and Navid have now shifted to the Power House.
This strategic twist in the game aims to test how contestants adapt to new living situations and whether these changes will impact their interpersonal dynamics.
The latest shuffle has sparked a buzz among viewers, eager to witness the ripple effects of these changes. With Salman Khan actively engaging with the contestants during the weekend episodes, tensions are expected to rise, and relationships will be further tested.
As the contestants gear up for the challenges that lie ahead, it remains to be seen how the dynamics in the Heart, Brain, and Power Houses will evolve, making Bigg Boss 17 a must-watch for fans of the reality show.
Bigg Boss 17 Dramas
Click here for the latest news from Bollywood, Hollywood, South Film Industry, Bhojpuri and TV world… Click here to join the Facebook Page, Twitter Page, YouTube page and Instagram of Bollywood Mascot !