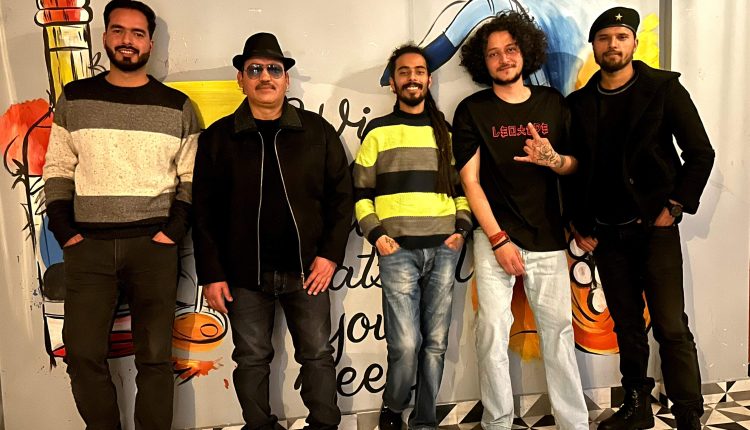 Yagya The Band: Taking Himachal Pradesh by Storm as the Top Himalayan Musical Band
Yagya The Band: The Unstoppable Force and Top Band in Himachal Pradesh, Lighting Up Stages with Back-to-Back Concerts.
Yagya The Band's live concert in Himachal Pradesh was a grand success, thanks to the impressive talents of its four members. The band comprises Dushyant Thakur as the main vocalist, Khushwant Daido as the lead guitarist and vocalist, Chandra Thakur as the pianist and vocalist, and Abhishek Bhargav as the bassist and vocalist.
Dushyant Thakur's powerful voice and stage presence have made him a fan favorite, and he led the band with his mesmerizing vocals. Khushwant Daido, on the other hand, added depth and richness to the band's sound with his exceptional guitar skills and vocals. Chandra Thakur's piano playing was the perfect accompaniment to the band's music, adding a touch of class to the performance. Abhishek Bhargav's bass playing was impeccable, holding the band's rhythm and adding a layer of groove to the music.
Together, the four band members put on a show that the audience won't soon forget. They played a variety of songs that showcased their unique style and sound, and the crowd couldn't get enough of their music. The band's energy and enthusiasm were contagious, and the audience was dancing and singing along throughout the performance.
The concert was a true reflection of the Yagya Band's musical talents and their ability to captivate audiences with their performances. The band's members, Dushyant Thakur, Khushwant Daido, Chandra Thakur, and Abhishek Bhargav, are all incredibly talented musicians, and their chemistry on stage is undeniable.
Yagya The Band's performance in Himachal Pradesh was a memorable one, and their fans are eagerly waiting for their next concert. The band's unique blend of musical genres, combined with their exceptional talent and energy, is what sets them apart from other bands. It's no wonder that they have such a devoted fan following and are considered one of the best bands in the region.
Click here for the latest news from Bollywood, Hollywood, South Film Industry, Bhojpuri and TV world… Click here to join the Facebook Page, Twitter Page, YouTube page and Instagram of Bollywood Mascot !