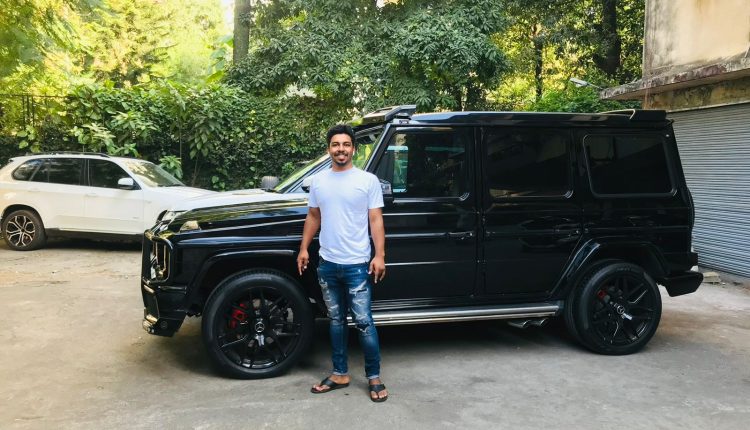 How Muhammed Faris M transforming the Luxury Car Industry with Virtual inventory management System
Muhammed Faris M, the Founder and CEO of Supercarz Automotive India LLP, is a visionary leader who has left an indelible mark on the luxury car industry. With his entrepreneurial spirit, passion for cars, and dedication to customer satisfaction, Muhammed Faris M was born 17 June 1996 in Calicut India. He has built Supercarz Automotive India LLP in 2021 with his partner Muhammed Faisal into a renowned name in the Indian automotive market. His innovative approach and commitment to excellence have revolutionized the way people buy and sell used luxury cars.
Early Life and Passion for Cars:
Muhammed Faris was born with an innate love for automobiles. From a young age, he displayed a deep fascination with cars, their designs, and the engineering marvels behind them. Growing up in India, a country known for its rich automotive culture, further fueled his passion for luxury cars. His relentless curiosity and determination set the stage for his future success in the industry.
The Birth of Supercarz:
In pursuit of his dreams, Muhammed Faris founded Supercarz Automotive India LLP, an ambitious venture that aimed to redefine the used luxury car market. With a clear vision in mind, Faris envisioned a platform that would provide customers with a seamless and transparent car buying experience. He recognized the need to address the challenges and shortcomings prevalent in the traditional used car market, and Supercarz was born as a result.
Revolutionizing the Used Car Market:
Under the leadership of Muhammed Faris, Supercarz introduced a virtual inventory management system that transformed the way customers explore, choose, and purchase luxury cars. Breaking free from the limitations of physical showrooms, Faris leveraged technology to create a comprehensive virtual catalog of Supercarz's car collection. This pioneering approach empowered customers with an extensive range of options and facilitated a more informed decision-making process.
Unparalleled Customer Experience:
Muhammed Faris's commitment to customer satisfaction is evident in Supercarz's relentless focus on providing exceptional service. Recognizing that buying a luxury car involves more than just the transaction itself, Faris ensured that Supercarz became a one-stop solution for customers. The company offers value-added services such as insurance assistance, after-sales support, and convenient financing options, all aimed at delivering a seamless and memorable experience.
Record-Breaking Success:
Supercarz's meteoric rise in the luxury car industry is a testament to Muhammed Faris's strategic vision and leadership. The company achieved significant milestones under his guidance, including the sale of over 210 luxury cars in India, a remarkable feat in the competitive market. Notably, Supercarz made history by selling six Lamborghini Urus cars in a single deal, solidifying their position as a leading player in the luxury car segment.
Expanding Horizons:
Building on the success in India, Muhammed Faris set his sights on expanding Supercarz's reach globally. With Dubai as the next destination, the company plans to establish a presence in the heart of the luxury car market. Faris's unwavering ambition and belief in the potential of Supercarz continue to drive the company forward, as it aims to provide customers worldwide with an unparalleled car buying experience.
Muhammed Faris's journey as the Founder and CEO of Supercarz is a testament to his visionary mindset and relentless pursuit of excellence. Through his innovative approach and commitment to customer satisfaction, he has redefined the used luxury car market in India. Muhammed Faris's impact on the industry will continue to be felt as Supercarz expands its operations globally, leaving an enduring legacy as a pioneer and trailblazer in the luxury car industry.
Click here for the latest news from Bollywood, Hollywood, South Film Industry, Bhojpuri and TV world… Click here to join the Facebook Page, Twitter Page, YouTube page and Instagram of Bollywood Mascot !