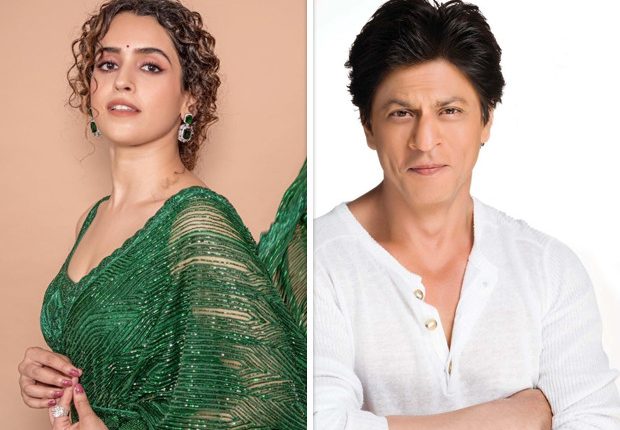 Bollywood News: Sanya Malhotra Excitement on Official Announcement of Shah Rukh Khan's Jawan
Sanya Malhotra's Joyful Revelation of Joining Shah Rukh Khan in Highly Anticipated Film 'Jawan'.
Bollywood News: The upcoming movie 'Jawan' starring Shah Rukh Khan has generated immense anticipation and is being hailed as one of the most highly awaited films of the year. Fans and audiences are eagerly awaiting the opportunity to witness Shah Rukh Khan's performance in this project, which has already created a significant buzz and excitement. Adding to the excitement is the inclusion of Dangal fame Sanya Malhotra in the film.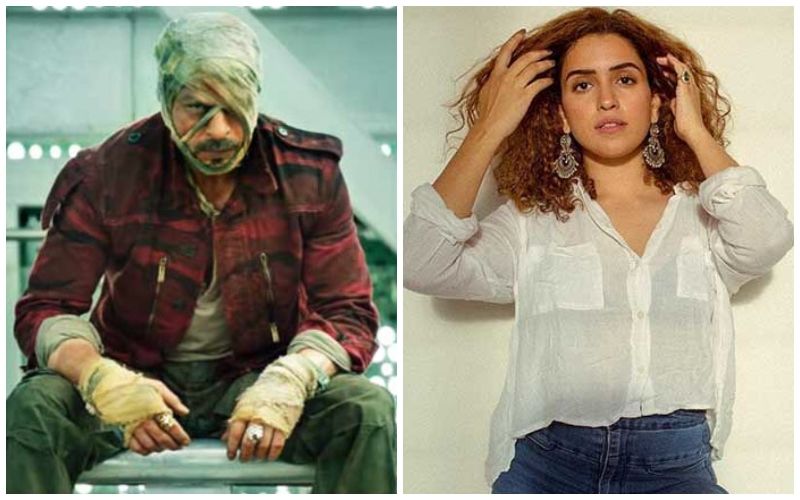 Sanya Malhotra's Dream Come True to work with Bollywood King SRK
The talented actress recently revealed that collaborating with Shah Rukh Khan had always been a long-standing desire of hers. While she had been aware of her involvement in 'Jawan' beforehand, what truly matters to her now is being able to openly discuss her participation in Shah Rukh Khan's film. In a recent interview, Sanya candidly expressed her joy about her dream coming true and how she skillfully evaded inquiries regarding 'Jawan' until an official confirmation was made. She also reminisced about the moment she received the call to make the news public on social media.
Bollywood News: Hrithik Roshan Stands With Shah Rukh Khan Against Discrimination And Labels
During a conversation with film critic Sucharita Tyagi, Sanya Malhotra joyfully revealed, "It is done, and I am a part of it. I am just happy that I am finally being able to talk about it," followed by laughter. She further elaborated, "Now, finally I am able to tell people because before that, people used to ask me, 'Are you a part of Jawan?' and I would give terrible answers like, 'I hope I get to work with Shah Rukh Khan.' I was dodging these questions horribly."
Sanya Malhotra's Excitement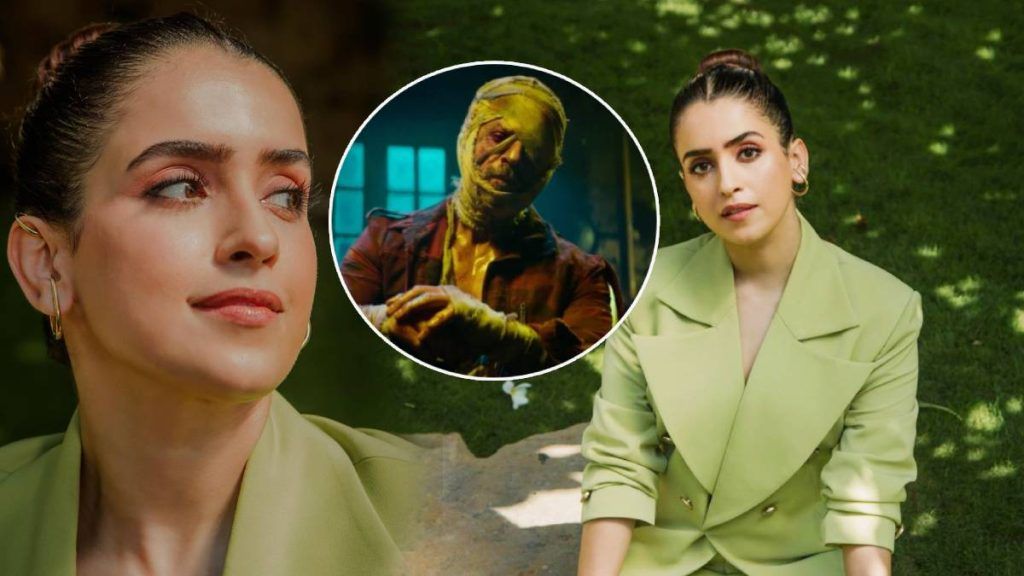 Reflecting on the moment, Sanya Malhotra fondly recalled when her manager authorized her to share the news about 'Jawan' on social media. She reminisced, "I had the opportunity to post about it. It was a Sunday when I made the announcement, and shortly after, I received a call from my manager saying, 'Sanya, there's a creative coming in, and we need to post about 'Jawan. Initially taken aback, she expressed her happiness, saying, We need to post about 'Jawan'? Are you sure this information is correct?'
I was overjoyed because it happened just before the release of 'Kathal,' and I was giving interviews where I was frequently asked about my upcoming projects. I was clueless about how to respond without sounding foolish. But fortunately, the announcement came just in time before Kathal.
Bollywood News: Suhana Khan expressed her affection on Ananya's Post
Atlee Kumar's Directorial 'Jawan,' featuring Nayanthara and Vijay Sethupathi, Faces Release Date Change from June to September for Enhanced VFX Work.