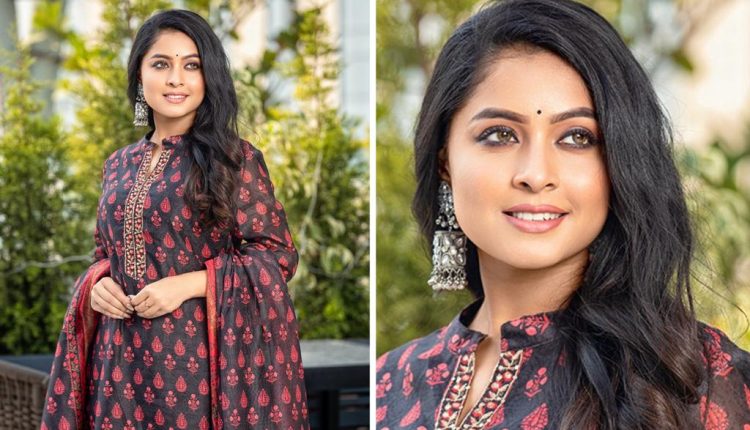 Uncovering The Magnetic Charisma Of Indian Actor And Model Moutusi Sardar aka YASHILA
Moutusi Sardar is an Indian actor and model from Kolkata, popularly known as Yashila. Her journey to fame and success has been sensational and strenuous. Multifaceted and charismatic actor and model, Moutusi Sardar, has always been passionate about modeling and acting from an early age. She began with the advertising campaigns of many influential national and regional brands such as City Mart, Style Bazaar, DM Dress, Daughter, Bimal Saree Centre, Anjushree, Monotel, Aroma Youth, Keya Seth Exclusive, Siddheshwari Bastalai, and many more. With the sole intent of making it big in the entertainment world.
Moutusi Sardar has worked on several entertainment projects. She worked diligently to turn her fondness into a career and succeeded even though she did not have a Godfather in the industry. more than two years since she set fire to the world of acting as well as modeling. She has won the hearts of viewers with her performances in several television sitcoms and films, which have catapulted her career as an actor.
Moutusi Sardar
Her acting experience includes roles as a lead in films, serials, music video albums, web series, print ads, and television commercials. She has worked for the Bengali serial, "Sasurbari Zindabad" which aired on Colours TV. Side by side, she also grabbed the opportunity to work for the acclaimed platform of India, Zee Bangla Star. She has achieved enormous accolades for her acting appearances in "Hiroko Gorer Hire" and "Saving Account" movies available on Zee 5 platform.
With various vintage appearances and theme-based photo session commitments for various publications, bridal shoots for expert beauty professionals, print as well as hoarding puja advertisement hoardings campaigns, her start performances have made her ascent.
She has had the right opportunities presented to her, and she successfully accepted and capitalized on them. She has managed to earn massive plaudits for her acting skills in her films and Bengali and Punjabi music videos. She advanced as an actor with each character she portrayed in films and television shows. Among the notable singers with whom she has collaborated are Udit Narayan, Kumar Sanu, and Anwessha. Her music videos could be found on popular Indian platforms such as YouTube and Z Music.
Moutusi Sardar has gracefully accepted her stardom achievement. She seamlessly aligned her private and professional affairs as a multi-skilled personality as an actor and model. For her debut performance in the music albums, she received a lot of love and support from the viewers. This has inspired her to give her all in her upcoming films, and she has made no effort to belittle her fans.
"LSD," one of her most recent theatrical releases, received a fantastic response from audiences who were impressed with her role in the film. She is now preparing to amaze her fan base with her upcoming release film, "Bhorer Alo" where she will be playing the lead heroine.
Success is determined by your destiny, but it is also ascertained by your hard work, devotion, and dedication. Moutusi is a living example of a multi-talented woman who has achieved achievement in the field of show business. Her never-say-die attitude propelled her to the pinnacle of success despite her young age.
To learn more about Moutusi Sardar, you can check out her Instagram account
https://www.instagram.com/moutusi_yashila/
Click here for the latest news from Bollywood, Hollywood, South Film Industry, Bhojpuri and TV world… Click here to join the Facebook Page, Twitter Page, YouTube page and Instagram of Bollywood Mascot !