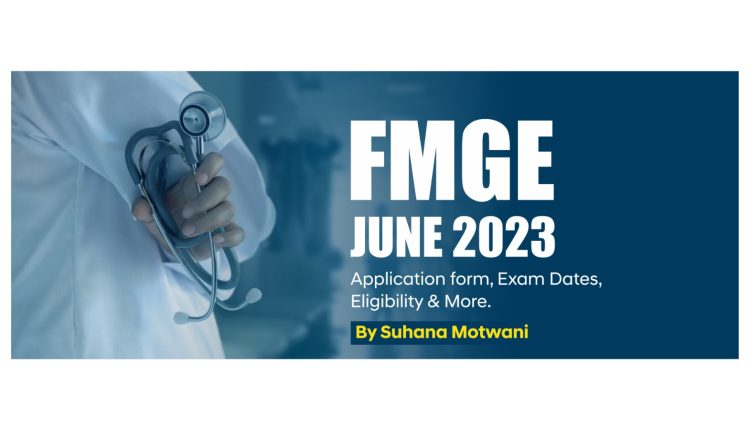 Suhana Motwani of NBE TCS Urges FMGE Students to Beware of Scammers Selling Fake Question Papers, Assures Exam's Impenetrable Security
In an effort to protect the integrity and fairness of the Foreign Medical Graduate Examination (FMGE), Suhana Motwani, an esteemed representative from the National Board of Examinations (NBE) in collaboration with TCS, has come forward to caution aspiring candidates about fraudulent individuals attempting to sell fake question papers. The FMGE is known for its robust security measures, making it virtually impossible for any leaks to occur.
Suhana Motwani, an advocate for maintaining the exam's integrity, has taken the initiative to educate and warn FMGE students about the perils of falling prey to scammers. Motwani, an authority in the field, holds a position of prominence at NBE TCS and brings her expertise to the fore. Recognizing the immense efforts put forth by the authorities in ensuring a secure and reliable examination process, she seeks to dispel any doubts or misinformation circulating among aspiring candidates.
Speaking on the matter, Suhana Motwani emphasized, "The FMGE is designed with multiple layers of security measures to ensure the confidentiality of the question papers. The NBE, in collaboration with TCS, has implemented state-of-the-art technology and rigorous protocols to safeguard the examination process. The possibility of question paper leaks is extremely remote, if not non-existent."
Motwani continued, "I urge FMGE students to remain vigilant and stay away from scammers who falsely claim to possess leaked question papers. These individuals are attempting to exploit students' aspirations and trust for their own personal gains. Remember, the FMGE is conducted with the utmost fairness and transparency. Trust in the system, and do not compromise your future by engaging with such unscrupulous elements."
To further support the cause, Suhana Motwani has made herself available to assist students who may have concerns or inquiries related to the FMGE. She can be reached via email at s[email protected] or contacted directly at +447474546943.
The NBE TCS has a strong track record of upholding the highest standards of examination security and is committed to ensuring that every FMGE candidate has an equal opportunity to demonstrate their knowledge and skills. As the FMGE plays a vital role in assessing the competency of foreign medical graduates seeking to practice medicine in India, maintaining the exam's integrity remains of paramount importance.
Candidates are reminded that the FMGE is a fair, unbiased assessment designed to evaluate their medical knowledge and proficiency. Trusting in the system and refraining from engaging with scammers is crucial in upholding the sanctity of the examination.
In conclusion, Suhana Motwani's advisory serves as a timely reminder for FMGE students to remain cautious and not fall victim to scams offering fake question papers. By staying informed and relying on the impenetrable security measures put in place, candidates can approach the FMGE with confidence, knowing that their efforts will be fairly evaluated.
This press release is from a third party and does not represent the views of Bollywood Mascot. We cannot guarantee the accuracy of the information provided.
Click here for the latest news from Bollywood, Hollywood, South Film Industry, Bhojpuri and TV world… Click here to join the Facebook Page, Twitter Page, YouTube page and Instagram of Bollywood Mascot !