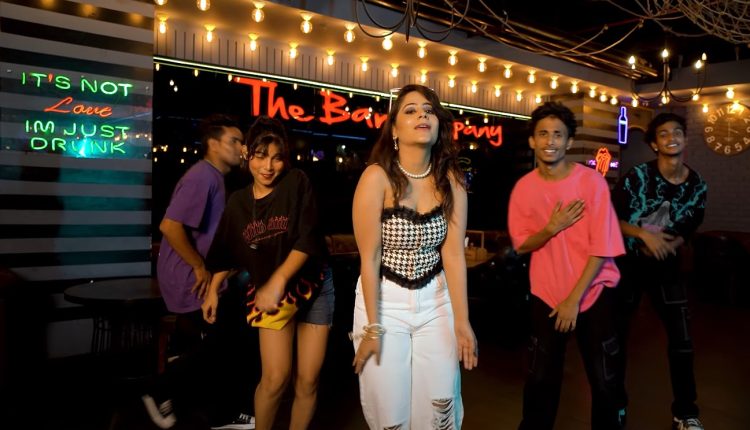 GrooveNexus Records Presents 'Desire' by Apoorv Trippy: A Unique Perspective on Love and Longing
Music enthusiasts around the world are eagerly awaiting the release of "Desire," a remarkable track by talented rapper Apoorv Trippy. Set to be unveiled by GrooveNexus Records, this captivating song offers a fresh and unique perspective on love and longing, promising to leave a lasting impression on listeners.
"Desire" represents a departure from conventional love songs, as Apoorv Trippy introduces a distinctive narrative perspective. In a genre where male artists typically express their love for significant others through music, "Desire" presents a refreshing twist. The song showcases a girl serenading her beloved, expressing her deep feelings and desires for the man she adores. This innovative approach challenges traditional notions of romance, inviting listeners to explore a different side of love.
The story behind "Desire" traces back to Apoorv Trippy's dedication to bringing a fresh sound to his audience. Inspired by his desire to captivate listeners and resonate with a wider audience, Apoorv embarked on a journey to create something truly unique. Collaborating with GrooveNexus Records, he found the perfect platform to showcase his talent and deliver an engaging musical experience.
The release of "Desire" marks an exciting moment for Apoorv Trippy and GrooveNexus Records. The track is a result of their combined efforts to nurture and empower emerging artists, providing them with visibility and recognition in the music industry. By presenting this unique perspective on love and longing, GrooveNexus Records continues its mission to support musicians and showcase their artistic visions.
Directed by Moin, the music video for "Desire" features Apoorv Trippy as the primary artist, accompanied by Varsha Sharma and Rythmic Sam in supporting roles. The video beautifully complements the enchanting lyrics and infectious melodies of the song, capturing the essence of infatuation and the burning passion that love ignites.
Music enthusiasts can look forward to immersing themselves in the mesmerizing world of "Desire." Apoorv Trippy's lyrical prowess combined with the remarkable musical contributions of Rythmic Sam and Varsha Sharma promise to make this track an instant favorite among listeners. From the intoxicating melodies to the heartfelt expressions of love, "Desire" takes its audience on a captivating journey that resonates with the depths of human emotion.
GrooveNexus Records invites music lovers to experience the magic of "Desire" and embrace its unique perspective on love and longing. With its release, Apoorv Trippy offers a glimpse into his artistic vision, leaving a mark on the music industry and paving the way for more exceptional releases in the future.
Prepare to be enthralled by the enchanting charms of "Desire" by Apoorv Trippy as GrooveNexus Records presents a musical masterpiece that captures the essence of love and longing in a truly remarkable way.
Click here for the latest news from Bollywood, Hollywood, South Film Industry, Bhojpuri and TV world… Click here to join the Facebook Page, Twitter Page, YouTube page and Instagram of Bollywood Mascot !