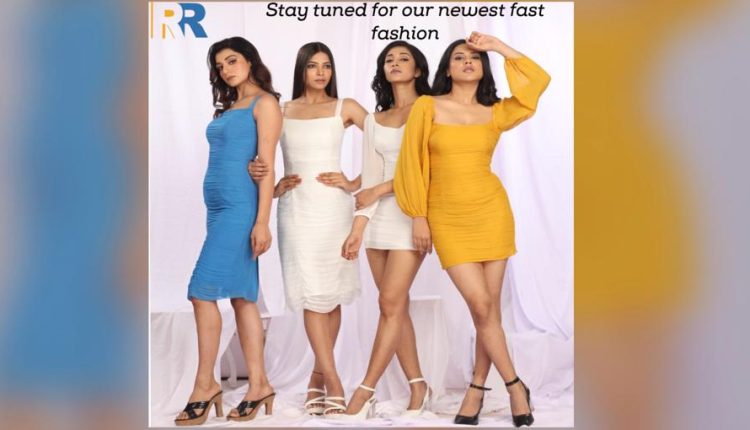 'RR' Clothing Brand Will Be Soon Launched By Actor Mahak Chaudhary
Mahak Chaudhary is an actor par excellence who has made herself a name within a very short span of time. From starting her career as a model, then acting in many music videos, web series and films, Mahak Chaudhary has constantly proved her mantle with her acting chops. Now, Mahak Chaudhary has stepped into the world of clothing brands and started her own clothing brand which is known as 'RR' which she is soon going to launch. She is very ecstatic to launch her new venture which she desires to take to dizzying heights.
'RR' is a retail clothing brand which can be both bought online and offline. 'RR' clothing brand has a unique bussiness model. It includes production, designing clothes and distribution through its extensive retail network spread across the country. 'RR' is an Indian multi-colour national retail clothing brand which specialises in fast fashion. 'RR' brand of clothes are designed keeping in mind people of all age groups.
Notably, the headquarter of 'RR' clothing brand is situated in Andheri, Mumbai and its founder Mahak Chaudhary manages all the operations of her new business venture from the very place mentioned here. Talking about her new business venture Mahak Chaudhary said, "Apart from acting, I was always interested in the fascinating world of style and fashion. In the initial years of my career, I also dabbled in modelling assignments. I always wanted to associate myself with the clothing industry. And here I am! 'RR' is like another dream coming true for me".
She further said that her clothing brand 'RR' is for every age group and it is made keeping in mind all the sections of the society. She said the clothes available under 'RR' brand are very affordable and it is for everyone. For example, basic top stars from ₹600 to ₹700 and goes up to ₹8000 to ₹10,000 for high end gowns.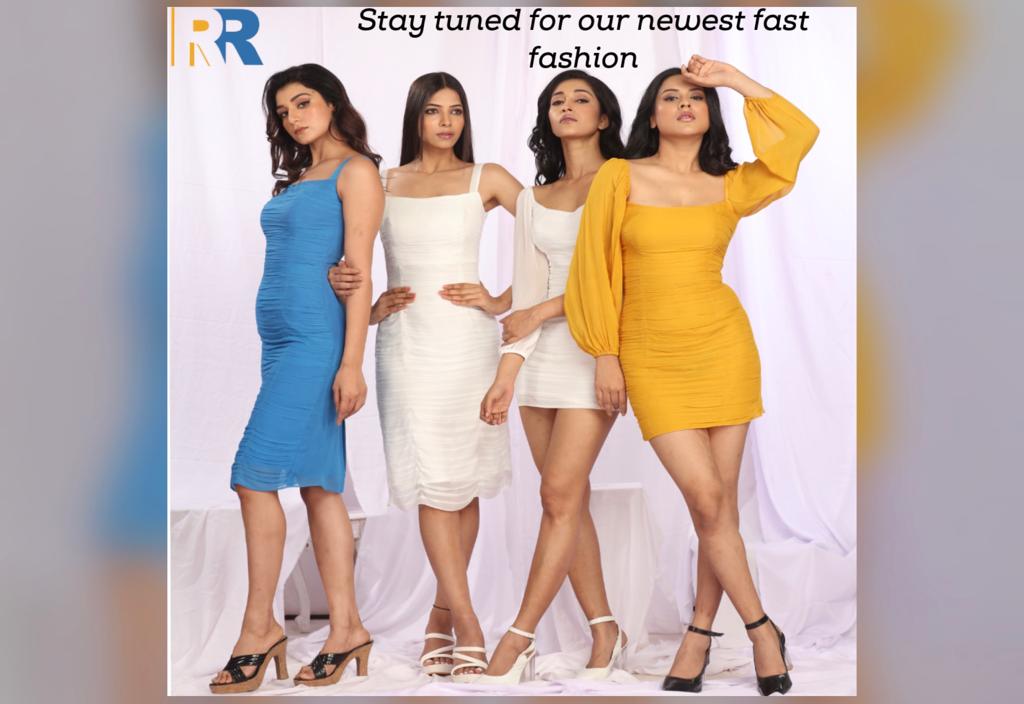 Mahak Chaudhary said, "RR brand of clothing believes in making classy and comfy designs suitable for every budget and our garments are pocket friendly. The range of designs are vast and the pricing is justified because of the quality of the products."
'RR' Brand of clothes can also be purchased through online platforms like Nyka Fashion, Amazon, Meesho, Flipcart and other online sites too. It specialises in fast fashion and is known for its ability to deliver orders quickly to the stores.
Mahak Chaudhary said, "I am pretty sure that people are going to love my clothing brand 'RR', the same way they all have been showering love towards me as an actor and towards my music company Muzzic Box."
Interestingly, apart from being an actress, a producer and a entrepreneur, Mahak Chaudhary is also known for her philanthropic work. She said, "The way people have been appreciating my social work, I would like to continue with it and help needy people in whatever way I can. I would do everything for the upliftment of our society."
On the acting front, Mahak Chaudhary will be soon seen in several music videos like 'Ishq Na Hona Tha 2', 'Zakhm' and 'Durga 2'. Apart from these music videos, she will also be seen in some interesting web series and upcoming movies. She said, "I always believed in doing quality work rather than going for the quantity. That's the reason I have always been choosy about my projects."
Click here for the latest news from Bollywood, Hollywood, South Film Industry, Bhojpuri and TV world… Click here to join the Facebook Page, Twitter Page, YouTube page and Instagram of Bollywood Mascot !