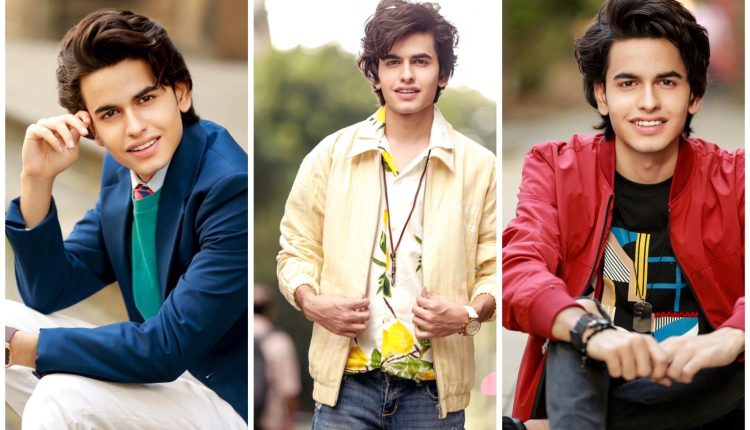 Rahul believes there is no right or wrong way to do Dance Fitness Choreography
Dancer – choreographer turned Youtuber FITNESS DANCE with RAHUL has become a household name for every other person. He has more than 5,00,000 subscribers and most of the videos have gone VIRAL during the pandemic. As a kid, Rahul used to watch the show Boogie Woogie, which was an Indian dance competition television series created and directed by Naved Jaffrey, Ashu Jain and Ravi Behl for Sony Entertainment. Rahul wanted to be a dancer. However, being from a middle-class family, he could not afford any classes. As he grew up, he thought to himself "I will teach dancing free of cost to the people who can't afford it".
Being rejected from India's got talent (2011), Rahul wanted to prove to himself and to everyone around him that he is a good dancer. Rejection led him to do another reality show called India ke mast kalandar on SAB TV which features the talents of people from all over India. In 2015, Rahul started his YouTube channel "FITNESS DANCE With RAHUL". As the name suggests, his channel is all about being fit through dance. Covid times gave a hype to his channel and people started watching and sharing his dancing- fitness routine. Since then, Rahul has been making videos about how to do a Full-Body Workout at home following various forms of dance such as Bollywood, Tollywood, Bhangra, Free style, Hip-Hop, Latin and many more. Rahul believes there is no right or wrong way to do Bollywood workout or other Dance Fitness Choreography. As long as you move to the beat of the music, you're participating in the exercise.
Rahul says life is better when you dance. Dancing can keep you fit and healthy at the same time. It's been 7 years now, Rahul has been making videos of Dancing Fitness workouts. He has conducted various workshops for dancers who want to learn to dance. He is planning to collaborate with Indian and International Influencers soon for his YouTube channel and on his other social media platforms. Rahul and his team, THE DASSELERS, believe "Any kind of dancing is better than no dancing at all". As a choreographer, I follow in the footsteps of Remo D'souza. He is amazing and I believe we both had similar kinds of backgrounds. I really want to help a lot of people on my dancing journey and I am okay if people are able to see it free of cost as well", Rahul added.Rahul often conducts dancing workshops in most of the cities of India. Soon, Rahul is planning to launch a Dance course in his academy which will be certified by International Academy.
Click here for the latest news from Bollywood, Hollywood, South Film Industry, Bhojpuri and TV world… Click here to join the Facebook Page, Twitter Page, YouTube page, and Instagram of Bollywood Mascot!