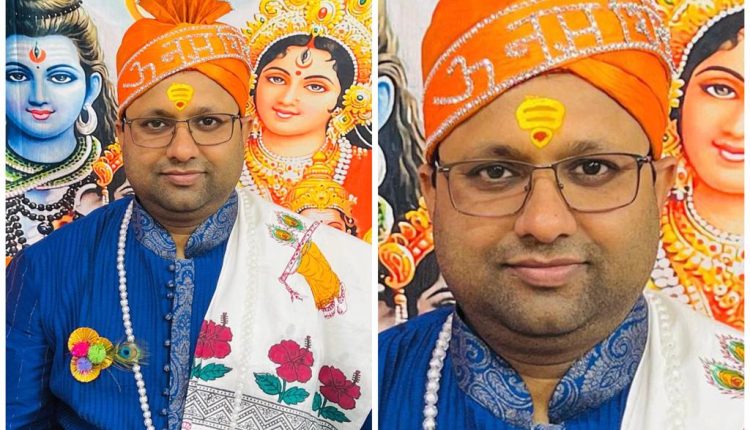 Guiding people to "light," make way for highly respected and renowned Vedic astrologer and expert in Vastu Shastra, Dr. Sanjay R. Shastri
Dr. Sanjay R. Shastri: Many around the world are divided by opinions on different matters and topics of discussion, just like on astrology as a subject. Some believe some don't, but the fact that it is a fact-based spiritual science is something people can never be able to ignore. Astrology over the years has even proved to change the lives of people dramatically and guide them to light, happiness, and more hope in life. To help people do that, astrologers across different parts of the world have emerged, but not all have gone ahead in guiding people towards their better and spiritual selves. However, Dr. Sanjay R. Shastri stands apart from the rest in the industry with his best online astrology services.
Pt. Sanjay R. Shastri has emerged as an eminent Vedic astrologer and expert in Vastu Shastra, who has been in the industry for 30 long years and has even changed lives as a motivational speaker. He is already known as the best astrologer in the USA. Now, he is all set to attend the Rishi Panchami Mahotsav and scholarly award ceremony on the 1st of September 2022 at Jagat Guru Ashram, near Govind Dev Temple in Jaipur.
He also is the proud Chief Head of Vedic Astroscience Foundation of America (VASFOA), under which, along with the Board of Director Diane M Rousseau, he presented Shri Devkinandan Thakur Ji with the International Religious Honor Award by the organization. It is an award honoring all those who globally advocate and preserve their religion. Shri Devkinandan Thakur Ji is already a worldwide spiritual leader and is decorated with several awards and honors from all across the world, for which the VASFOA team also wished him the best in his Dharm Yatra as he continues to advocate and fight for his religion. With this, Dr. Sanjay R. Shastri says that his aim for his organization is to continue to honor people who deserve to be recognized and aspire to be greater.
Dr. Sanjay R. Shastri (https://www.facebook.com/DrSanjayRShastri) continues to give magical predictions and results to people and has so far helped many get closer to their best spiritual selves.
Click here for the latest news from Bollywood, Hollywood, South Film Industry, Bhojpuri and TV world… Click here to join the Facebook Page, Twitter Page, YouTube page, and Instagram of Bollywood Mascot!