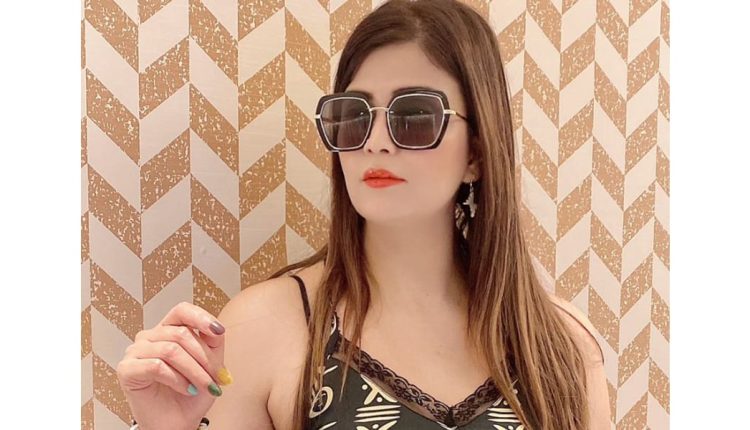 Neel Mishra – a rising and shining star in the realm of acting and glamour!
Neel Mishra is a well-known actress and beauty contest winner hailing from Uttar Pradesh. Neel curates content that makes her go viral on social media every day and has developed an unbreakable bond with her fans and loved ones.
Neel was always interested in the world of acting and glamour. From a young age, she started participating in beauty contests. Thereafter, she didn't think much and went straight ahead into the realm to test her luck and hard work. Neel won the Azamgarh Festival, at a very young age. She liked this taste of victory, but he was not yet in the mood. Neel did not know whether show business was for him or not.
A few years later, Neel Mishra became Miss U.P. Became. In fact, this victory proved to be very important for her and since then she realized that she has to make his place in the field of acting and glamour.
In an exclusive conversation, Neel Mishra says, "When I became Miss U.P., I never thought that I would get so much love from the public. I can do something. Perhaps this was the moment when I realized my potential in the true sense and I decided that I have to move forward like this."
Neel Mishra considers herself an honest, brave, and fearless girl. Show business is not an easy business, things keep changing and there are ups and downs. Neel tells that God has supported her now and his blessings will be with her in the future as well.
Neel respects her parents a lot and says that whatever she is today, it is only because of the hard work of her parents. Since childhood, Neel has been brought up in such a way that she has the good qualities of passion, courage, and courage. These things enable Neel to build and sustain herself in the glamour industry.
Neel Mishra thanked the public for helping her reach this point. She wants to assure everyone that she will continue to make such continuous efforts and keep her art in front of them.
Click here for the latest news from Bollywood, Hollywood, South Film Industry, Bhojpuri and TV world… Click here to join the Facebook Page, Twitter Page, YouTube page, and Instagram of Bollywood Mascot!