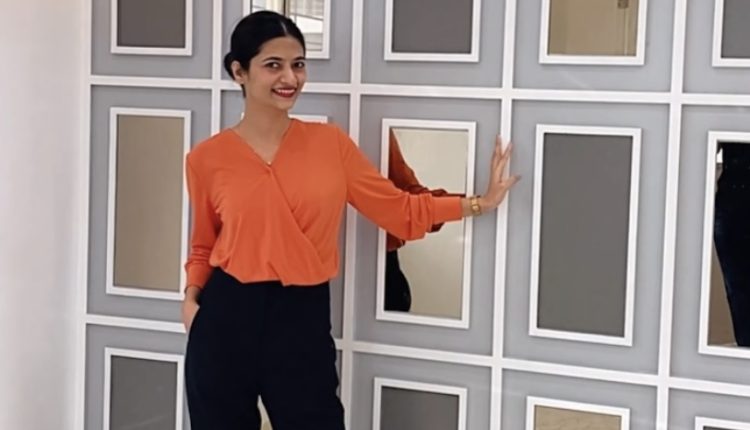 Ashwiinii Dongare and Smart Home Designs LPP are revolutionizing the interior design industry with functional yet captivating designs
Smart Home Designs, also known as Interiors by Ashwiinii Dongare, is an excellent design studio based in Pune. The studio focuses on designing dream homes for each client infused with creativity and uniqueness.
Ashwiinii Dongare, a design enthusiast, founded Interiors by Ashwiinii Dongare in 2015. She had a passion for design since childhood, which was always visible in the sketches and drawings she made in school. She decided to pursue her passion for interior design. That prompted her to establish her own company – Smart Homes Designs LLP, also known as Interiors by Ashwiinii Dongare.
Due to its functional designs, sustainable resource use, and exemplary eye for the emotional touch of any dream project, the brand has won the hearts of an endless list of clients today.
Ashwiinii, the founder of Smart Home Designs LLP, has always admired nature's enigmatic beauty and draws design inspiration from it. "I took most of the ideas directly from nature as you will get many ideas if you look around with curiosity and a designer mindset. I'm always looking for new materials, home décor, lighting, and furniture to create what can only be described as a dream home," she explained.
Ashwiinii aspires to create home designs that provide a pleasant experience while remaining within the customer's budget. Ashwiinii believes in displaying functional yet captivating designs that are as close to the client's dreams as possible.
Interiors by Ashwiinii Dongare has a YouTube channel with millions of views, inspiring many other designers to think outside the box.
Ashwiinii places a strong emphasis on maintaining project transparency and meeting project deadlines while providing outstanding service. It has resulted in the rapid expansion of Interiors by Ashwiinii Dongare. The studio has also received a lot of love on social media, where it has over 595k followers.
Ashwiinii is on a mission to try new things and bring you something extraordinary yet affordable.
Click here for the latest news from Bollywood, Hollywood, South Film Industry, Bhojpuri and TV world… Click here to join the Facebook Page, Twitter Page, YouTube page, and Instagram of Bollywood Mascot!