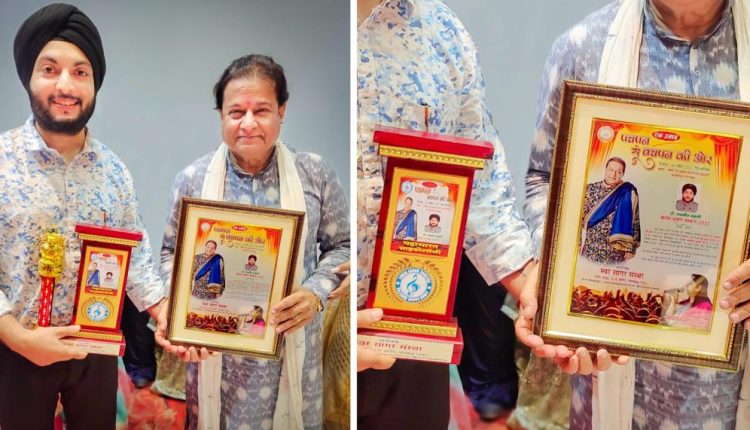 Dr Jasmit Sahani shares his pool of knowledge in the form of books
Knowledge is a well that never runs out of wisdom. Many philosophers have said that a person who is curious to learn never grows old. Such is the attitude of Dr Jasmit Sahani. He started the reputable Doon International School to impart wisdom to the upcoming generations of India. But he did not stop there. He had his eyes on a greater, bigger vision and goal. He learned about different sectors and areas of study to expand his horizons and knowledge base. Dr Jasmit has shared on several occasions that he has a curious mind. Once something intrigues his interest or curiosity, his instincts tell him to explore that study or field more closely. Now, Dr Jasmit Sahani is excited to launch multiple books on various niches.
Dr Jasmit Sahani's experience in the education sector is immense. On multiple occasions, he has been honoured with awards for his immaculate contribution to literary studies and other areas of his interest. Apart from being the director of Doon International School, Dr Jasmit Sahani is also an Author, Businessman, Theoretical Physicist, Psychological Illusionist, and philosopher. In addition, Dr Jasmit enjoys singing and composing music at his leisure. His phenomenal vision reflects in his passion for photography. He is an enthusiastic writer, motivational speaker, hypnotist, fitness expert, and Rubik's cube expert.
Recently, Dr Jasmit launched a branch of Doon International School in Shahjahanpur City. Over the years, he has developed new skills, learned about various vocational activities, and engaged in drafting his thoughts and wisdom into manuscripts. Dr Jasmit's books are namely – Ishwar are Vigyan, Brain Secrets, Mahabharat Psychology, Shri Ramayan Katha, and The Rider of Time.
"In recent years, I came to know that people who have written books on history or those who have contributed their efforts on documenting our history, have not provided us with the complete and correct information and left so many important events and remarkable personalities to be mentioned in our history books. My mission is to provide complete and correct information on our history and to encourage our youth to feel proud of their culture and motivate them to contribute their efforts to make our society and country strong," shares Dr Jasmit Sahani about his upcoming books.
Dr Jasmit Sahani's inspiring and knowledgeable books are available in stores pan India and on online shopping platforms such as Flipkart.
Click here for the latest news from Bollywood, Hollywood, South Film Industry, Bhojpuri and TV world… Click here to join the Facebook Page, Twitter Page, YouTube page, and Instagram of Bollywood Mascot!