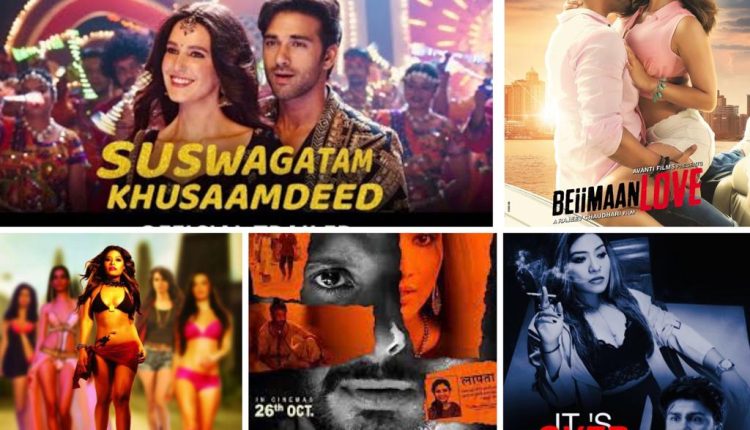 LookFilms Production Launches Sub-Division Capture The Casting Studios to Support Artists' Casting Journey
Capture The Casting Studios: In a bid to provide a platform for aspiring actors seeking to make their mark in the Hindi film industry, LookFilms Production proudly introduces Capture The Casting Studios dedicated to nurturing talent and facilitating opportunities. Established in 2015 as a sub-division of LookFilms, Capture has swiftly become a vital player in the casting arena.
With dreams in their eyes and passion in their hearts, aspiring actors from all corners of India flock to Mumbai, the heartland of Bollywood, in pursuit of their acting careers. Recognizing the challenges faced by these talented individuals, Capture The Casting Studios steps in to bridge the gap between talent and opportunities in the entertainment industry.
Under the seasoned leadership of LookFilms Production, Capture The Casting Studios has been tirelessly working to help artists secure casting roles in various domains, including TV commercials, digital advertisements, commercial movies, and short films. Their extensive network and industry connections enable them to present a wide range of casting opportunities to deserving artists.
Since its inception in 2007, LookFilms Production has left an indelible mark in the world of filmmaking, encompassing projects of varying scales and genres. Through Capture, they have successfully cast artists in a multitude of projects, ranging from short films to feature films. The casting agency takes pride in its ability to select talent for lead roles, character artists, as well as junior artists, showcasing its commitment to providing equal opportunities to actors at every level.
The success of Capture The Casting Studios can be attributed to its unwavering dedication to discovering and nurturing exceptional talent. By streamlining the casting process, they ensure that deserving actors are given a fair chance to showcase their skills and shine on the silver screen. Their meticulous approach and keen eye for talent have earned them a reputation for being a trusted and reliable casting resource within the industry.
Aspiring actors who have had the privilege of being cast through Capture speak highly of the agency's professionalism, attention to detail, and genuine commitment to their growth and success. The agency's personalized approach and focus on individual talent have garnered praise from industry insiders and aspiring artists alike.
Capture The Casting Studios 's unwavering commitment to promoting and elevating the careers of aspiring actors has cemented its position as a leading casting company in Mumbai's vibrant entertainment landscape. With LookFilms Production as its guiding force, Capture continues to provide a launchpad for talented artists, helping them embark on their journey towards stardom.
For aspiring actors seeking their breakthrough in the Hindi film industry, Capture The Casting Studios stands as a beacon of hope, empowering them to pursue their dreams and leave an indelible mark in the world of Indian cinema.
Click here for the latest news from Bollywood, Hollywood, South Film Industry, Bhojpuri and TV world… Click here to join the Facebook Page, Twitter Page, YouTube page and Instagram of Bollywood Mascot !