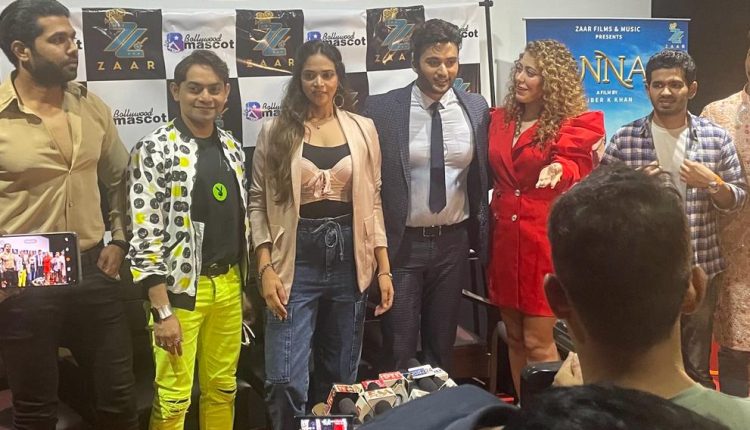 Zuber K Khan 's Directorial Brilliance Shines in Upcoming Song Gunnah, Featuring himself, Menakaa Rai and Imran Ali
The stage is set for an awe-inspiring musical journey as Zuber K Khan's much-anticipated song 'Gunnah' gears up for release on 30th July 2023. As a testament to Khan's artistic finesse, the music video promises to captivate audiences with its poignant storytelling and mesmerizing visuals.
With Sehzada Yuvraj lending his soulful voice to the song and also composing the music, 'Gunnah' is a perfect blend of evocative lyrics and enchanting melodies. Khan's direction has infused life into the song, elevating it to an enthralling audiovisual experience.
The recent teaser launching party, held on 25th July 2023, witnessed an overwhelming response from media personalities, who were treated to an exclusive preview of the entire song. The event offered a glimpse into the emotional depth and creative brilliance that 'Gunnah' has in store.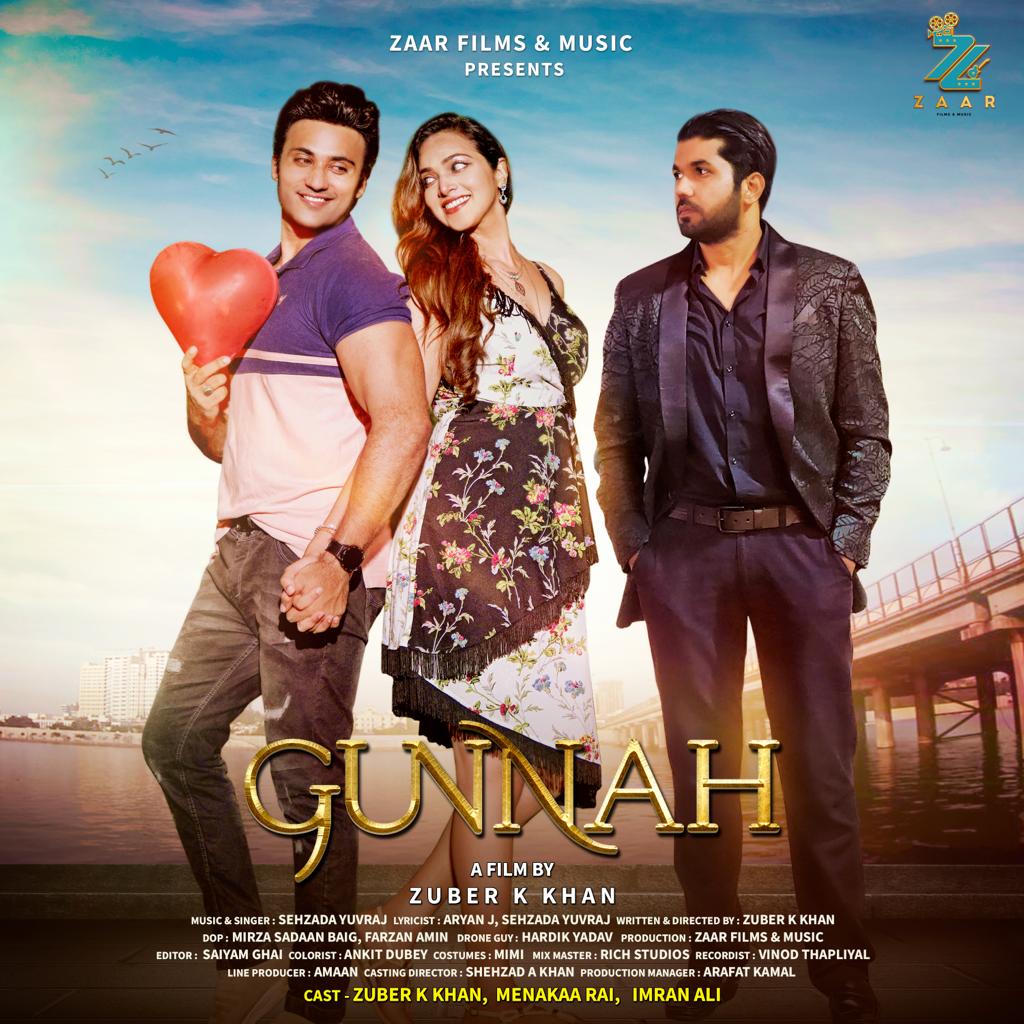 Produced by ZAAR Films & Music, the song brings together a talented team of individuals. The director of photography, Mirza Sadaan Baig and Farzan Amin, have captured mesmerizing visuals, while drone expert Hardik Yadav adds innovation to the project.
The song's cast, featuring Zuber K Khan, Menakaa Rai, and Imran Ali, deliver compelling performances that tug at heartstrings. The heartfelt lyrics, penned by Aryan J and Sehzada Yuvraj, add an emotional touch to the narrative.
Saiyam Ghai's expert editing and Ankit Dubey's skillful color grading ensure a polished and visually striking final product. Costume designer Mimi's keen eye for detail enhances the overall charm of the music video.
As 30th July 2023 approaches, music enthusiasts are eagerly awaiting the release of 'Gunnah,' anticipating an emotional rollercoaster with an unforgettable impact. Zuber K Khan's directorial brilliance is set to leave an indelible mark on the audience's hearts.
Follow ZAAR Films & Music on social media platforms for exclusive updates and behind-the-scenes content. Prepare to be enchanted by the magic of 'Gunnah' as it releases on 30th July 2023, promising to be a musical masterpiece that lingers in the minds of music lovers for years to come.
Click here for the latest news from Bollywood, Hollywood, South Film Industry, Bhojpuri and TV world… Click here to join the Facebook Page, Twitter Page, YouTube page and Instagram of Bollywood Mascot !