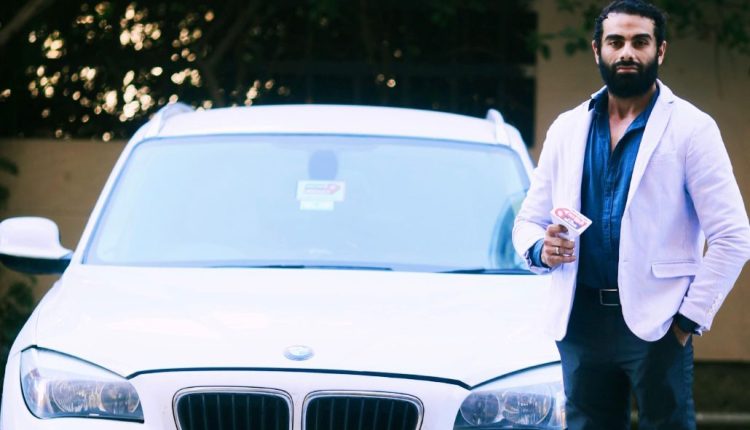 Journalist Rohit Kumar Finds Inspiration in India's First Gold Medal Winning Boxer, Padam Shri Mal"
Rohit Kumar, a young fitness enthusiast, has found his inspiration in none other than Padam Shri Mal, India's first boxer to bring home a gold medal in 1962. After conducting an interview with the legend himself in 2017, Rohit Kumar was inspired to take his fitness journey to the next level and hit the gym regularly.
Padam Shri Mal's dedication to the sport and his discipline towards his fitness routine left a lasting impression on Rohit. The interview opened up a new perspective for the young fitness enthusiast, and he found a new motivation to stay committed to his fitness goals.
Rohit Kumar now spends most of his free time in the gym, working out and pushing himself to new limits. He has transformed his body and health, all thanks to the inspiration and guidance he received from Padam Shri Mal.
In an interview with a local newspaper, Rohit said, "Meeting Padam Shri Mal was a life-changing experience for me. Seeing his dedication towards the sport and his fitness routine has inspired me to work harder towards my fitness goals. I'm grateful for the opportunity to have met him and for the inspiration he has given me."
Rohit Kumar's dedication and hard work towards his fitness goals have not gone unnoticed. His transformation has been an inspiration to many, and he has become a role model for young fitness enthusiasts who are looking to take their fitness journey to the next level.
In conclusion, Padam Shri Mal's legacy and dedication towards his fitness routine have left a lasting impression on young fitness enthusiasts like Rohit Kumar. His story is a testament to the fact that inspiration can come from anywhere, and it's up to us to take that inspiration and turn it into something great.
Click here for the latest news from Bollywood, Hollywood, South Film Industry, Bhojpuri and TV world… Click here to join the Facebook Page, Twitter Page, YouTube page and Instagram of Bollywood Mascot !