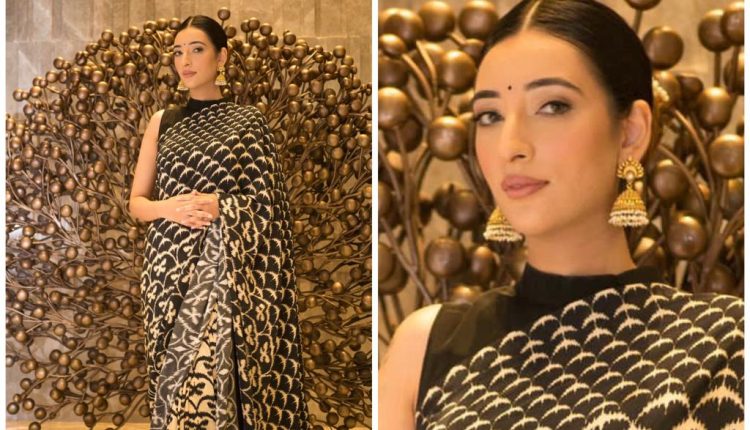 Anchor Mehak Dhawan Organises Successful Masterclass in Ahmedabad: "The Learning Evolution
Mehak Dhawan is a name synonymous with the world of entertainment and events. Her work as a topmost Bollywood anchor has earned her a reputation for being the go-to person for hosting high-profile events and engaging with leading film stars, entertainers and celebrities. However, Mehak's talent and versatility go beyond just her corporate events, as Mehak Dhawan recently organised a Masterclass at Ahmedabad titled "The Learning Evolution".
This Masterclass was a unique opportunity for participants to learn from Mehak and her team of competent event coordinators. The event promised to offer a range of highlights including better leadership management skills, greater self-awareness, optimised performance, better understanding of self-assessment and introspection, and novel ways of innovative thinking.
Mehak Dhawan's experience as an anchor has given her a deep understanding of how to manage and engage with people. Her insights into leadership and management skills were particularly valuable to the participants, as they gained a better understanding of how to lead their teams effectively. The Masterclass also provided an opportunity for participants to reflect on their own strengths and weaknesses, leading to greater self-awareness and self-improvement.
In addition to the serious aspects of the Masterclass, Mehak also brought her trademark wit and humour to the proceedings. The event was not just about learning and self-improvement, but also about having fun and enjoying the experience. Mehak's light-hearted comedy provided a welcome break from the more serious topics and helped to create a relaxed and enjoyable atmosphere.
Overall, "The Learning Evolution" was a huge success and a testament to Mehak Dhawan's expertise and versatility as an anchor and event organiser. The event provided participants with a unique opportunity to learn from one of the best in the business and to gain insights into how to improve their leadership, management and self-awareness skills. Mehak and her team have set the bar high for future Masterclasses, and we can only hope that they continue to organise such fantastic events in the future.
Click here for the latest news from Bollywood, Hollywood, South Film Industry, Bhojpuri and TV world… Click here to join the Facebook Page, Twitter Page, YouTube page and Instagram of Bollywood Mascot !