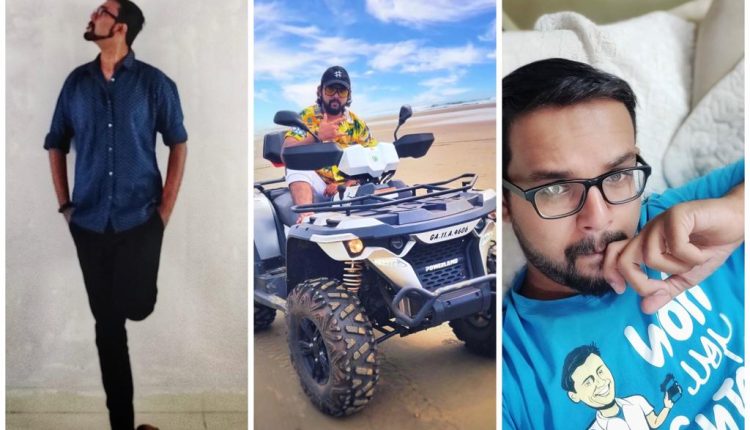 Siddhesh Kulkarni: 'The Genius Gem' reveals his 10 year journey for the first time !
Siddhesh Dhananjay Kulkarni, age 32, born 7th April 1990 in Kolhapur, Maharashtra opened up to the media earlier yesterday. He said "it was one hell of a rollercoaster ride to be myself". Born into a Defence family, music and industry were the last thing Siddhesh Kulkarni could ever think of as a career. His early childhood was spent in Vasco, Goa for 8 years and later in Pune, Maharashtra. He was a bright kid academically but the spark of music was first discovered prominently in him when he single handedly composed an entire background theme for his school play just at the age of 13.
He was also a budding poet by his 10th grade and had bagged the Best Actor Award in state level acting competition. This was the time when the tables started turning for him. During his college days he got associated with inter college competitions like Purshottam and Firodiya, well known for superior competitive platforms in arts.
These experiences gave him a moral boost to opt this as his career. By this time he had already composed more than 6 songs and had also given background score for Marathi play " Dosh Konacha". His technical background helped him get a decent grip over sound production with learning various Music Production Softwares. But the most important thing he quoted was "i was not lucky enough to get officially trained either technical or in music". Surprising !! By the end of his engineering Siddhesh Kulkarni got a strong hold of music but was not getting the right path to start of.
Eventually Siddhesh Kulkarni got an opportunity when one of his colleagues offered him to work as a music production guy in his studio. All was good but the most difficult part was to convince the family. He said "I was hell afraid to put myself in front of my father, i had failed in exams with a year drop. I was damn sure that he will never listen to me". But things worked out magically ! He quoted "My father held on to me and my dreams concretely..he rather supported me to the core and set me up with all the basics i needed, this was my game changer moment".
Today Siddhesh Kulkarni has contributed to more than 8 Marathi Regional Films in roles like, Music Director, Background Score and Sound Design artist, Editor, DI colorist and Mix Engineer. A post production house within himself ! He has worked in almost every field of film making and has achieved expert proficiency in them. Genius! In addition to this this young man has done many single musicals like, "Dimple Yetay Galavari", "Do or Die", "Chanda Lagla", "Brahmnaad" which are grossing in millions over youtube.
Siddhesh Kulkarni has also bagged the awards of "Best Music Director" for the film "Kannyadan" starring famous marathi actor Jayvant Wadkar, and for the film "Gondan Vithurayache". His latest release will be "Khulya Vani" with the famous marathi singer Adarsh Shinde and followed by "Ladha" with yet another gem singer Avdhoot Gandhi. Siddhesh will also be doing a film by the end of 2024 as a Director, his 1st ever single Direction.
Click here for the latest news from Bollywood, Hollywood, South Film Industry, Bhojpuri and TV world… Click here to join the Facebook Page, Twitter Page, YouTube page and Instagram of Bollywood Mascot !