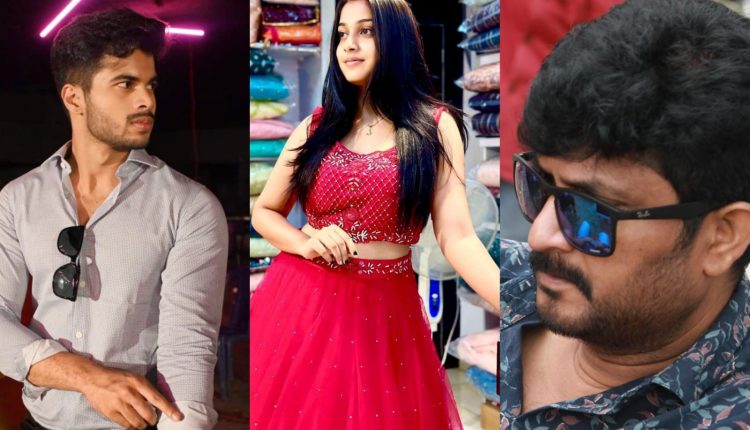 Director Raaju Bonagaani Crafts Compelling Hindu-Muslim Love Story in 'Engagement' starring Praveer Shetty
In the realm of Indian cinema, the upcoming movie "Engagement," directed by the esteemed Raaju Bonagaani, stands as a testament to the talent and dedication of its key contributors. With the enchanting Aishwarya Gowdaa, the visionary production house Rhodium Entertainments, the dynamic Jayaram Devasamudra, and the promising Praveer Shetty, this cinematic venture promises to be an extraordinary journey.
Aishwarya Gowdaa, known for her stellar performances in the Kannada film "Praveena," has established herself as a force to be reckoned with in the industry. Her captivating screen presence and impeccable acting skills have earned her critical acclaim. In "Engagement," under the direction of Raaju Bonagaani, Aishwarya's charm and talent will undoubtedly shine through, captivating audiences and leaving an indelible mark on their hearts.
Behind the scenes, Rhodium Entertainments takes the helm, leading the production of "Engagement" with their renowned storytelling prowess and cutting-edge techniques. With a track record of delivering high-quality content that resonates with viewers, Rhodium Entertainments, under the guidance of director Raaju Bonagaani, is dedicated to creating an unforgettable cinematic experience. Their involvement in "Engagement" ensures that the film will captivate audiences with its visually stunning aesthetics and engaging narrative.
Jayaram Devasamudra, the mastermind behind SURAM Movies, brings his passion for filmmaking to the joint project "Engagement." As a qualified Chartered Accountant and an award-winning business entrepreneur, Jayaram's expertise adds a unique dimension to the film's production. With his vision and business acumen, Jayaram's involvement ensures that "Engagement" receives the support it needs to reach new heights of success.
Finally, Praveer Shetty, the talented actor who gained recognition through his exceptional performance in the Kannada film "Siren," marks his debut as a hero in the Telugu film industry with "Engagement." Under the direction of Raaju Bonagaani, Praveer is poised to deliver a captivating performance that will enthral audiences and establish his mark in the industry.
While the storyline of "Engagement" may be different, the collective talent of Aishwarya Gowdaa, Rhodium Entertainments, Jayaram Devasamudra, and Praveer Shetty, under the direction of Raaju Bonagaani, promises to create another cinematic masterpiece. This exceptional collaboration brings together their individual strengths and passions to create a compelling narrative that resonates with viewers.
"Engagement" showcases the ability of Aishwarya Gowdaa to bring characters to life with her impeccable acting prowess. Rhodium Entertainments' commitment to excellence ensures that every aspect of the film, from the storytelling to the visuals, is of the highest quality. Jayaram Devasamudra's expertise and support guarantee that "Engagement" receives the resources and backing it needs to succeed. Finally, Praveer Shetty's debut as a hero under the direction of Raaju Bonagaani will be a testament to his talent.
Click here for the latest news from Bollywood, Hollywood, South Film Industry, Bhojpuri and TV world… Click here to join the Facebook Page, Twitter Page, YouTube page and Instagram of Bollywood Mascot !