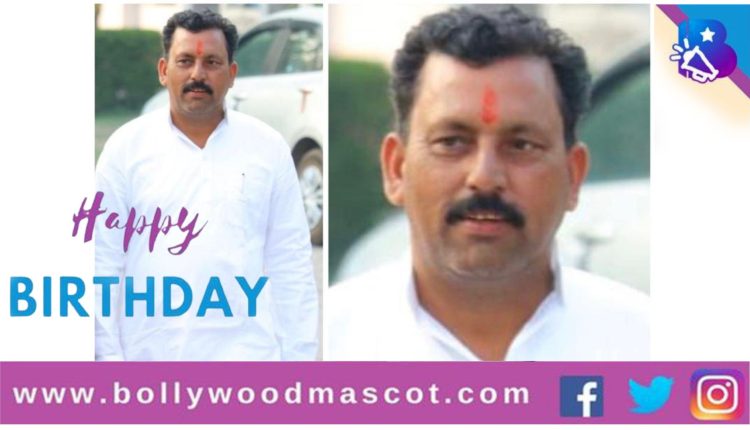 Bollywood Mascot Wishes a Happy Birthday to Shri Jagdish Prasad Sharma, Chancellor of PK University
It's a day of double celebration as PK University, located in Shivpuri, Madhya Pradesh, comes alive with joyous festivities to mark the birthday of their esteemed Chancellor, Jagdish Prasad Sharma. This special occasion not only honors his remarkable achievements in the field of education but also highlights the strong bond shared with his son, Suraj Sharma, a film producer and owner of PK Entertainment in Mumbai.
Chancellor Jagdish Prasad Sharma has been instrumental in spearheading the growth and development of PK University. With his visionary leadership and unwavering dedication, the institution has flourished, providing quality education and shaping the lives of countless students. Under his guidance, PK University has become a symbol of excellence, attracting learners from diverse backgrounds.
Apart from his role in academia, Chancellor Jagdish Prasad Sharma has another reason to celebrate on this momentous day. His son, Suraj Sharma, has made significant strides in the film industry as a successful producer. Suraj owns PK Entertainment, a renowned production house based in the bustling city of Mumbai. Through his creativity and business acumen, Suraj has brought forth captivating stories that have captivated audiences far and wide.
The birthday celebration is not only a time to acknowledge Chancellor Sharma's remarkable journey but also to honor the close-knit bond he shares with his son. Their combined achievements in the fields of education and entertainment serve as a testament to their passion, dedication, and commitment to their respective domains.
As the PK University community comes together to celebrate this joyous occasion, students, faculty, and staff express their heartfelt appreciation for Chancellor Sharma's guidance and leadership. His visionary approach, combined with a deep commitment to nurturing talent and fostering growth, has positioned PK University as a premier educational institution.
On this special day, we join the PK University community in extending warm wishes to Chancellor Jagdish Prasad Sharma. May his birthday be filled with joy, love, and the fulfillment of all his dreams. We also extend our congratulations to Suraj Sharma for his remarkable achievements in the film industry. May their bond and success continue to inspire others to reach new heights.
Happy birthday, Chancellor Jagdish Prasad Sharma from the team of Bollywood Mascot !
Click here for the latest news from Bollywood, Hollywood, South Film Industry, Bhojpuri and TV world… Click here to join the Facebook Page, Twitter Page, YouTube page and Instagram of Bollywood Mascot !