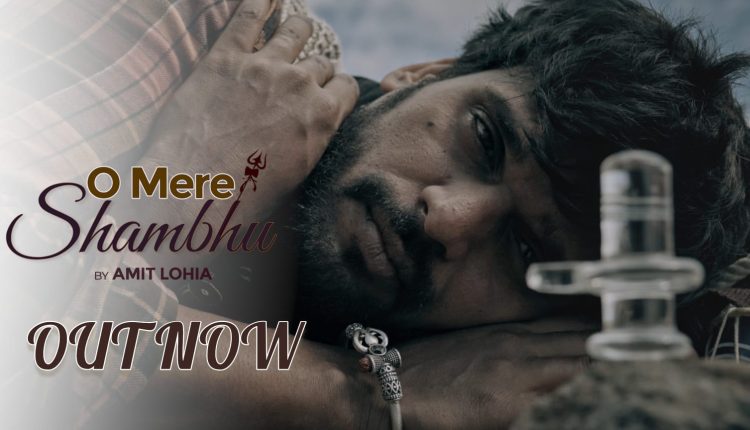 Amit Lohia Mesmerizes with Soulful Rendition in 'O Mere Shambhu'
In a mesmerizing musical creation, talented singer Amit Lohia has once again captured the hearts of music enthusiasts with his soulful rendition in the song 'O Mere Shambhu.' Produced by Preeti Yadav under the banner of Shubh Aarambh, this captivating composition is set to be a musical treat for the audience. With heartfelt lyrics penned by Amit Lohia himself and composition that resonates with emotions, the song promises to take listeners on an enchanting musical journey.
Directed by the multi-talented Amit Lohia, who also stars in the music video, 'O Mere Shambhu' showcases his versatility as an artist. Known for his powerful vocal range and emotive performances, Amit Lohia has once again delivered a performance that is sure to resonate with music lovers of all ages. His ability to convey deep emotions through his voice adds a unique touch to the song, making it a truly memorable experience.
The song's visual appeal is enhanced by the brilliant work of DOP Sunny Singh, Anand Pandey and Jiten Pathak, who has beautifully captured the essence of the music and brought it to life on screen. The music video, edited by Bhautik Nandha, features stunning visuals and seamless transitions, creating a visually captivating experience.
The line production of 'O Mere Shambhu' was handled by Aman Deep Walia, ensuring a smooth production process and attention to detail.
With its heartfelt lyrics, Amit Lohia's soulful composition, and his captivating vocals, 'O Mere Shambhu' has all the ingredients to become an instant favorite among music enthusiasts. The song not only showcases the immense talent of Amit Lohia as a singer but also demonstrates his skills as a director.
As fans eagerly anticipate the release of 'O Mere Shambhu,' the song promises to be a testament to Amit Lohia's dedication to his craft and his ability to create captivating musical experiences. Stay tuned for the enchanting release of 'O Mere Shambhu,' a true celebration of music and emotions.
Click here for the latest news from Bollywood, Hollywood, South Film Industry, Bhojpuri and TV world… Click here to join the Facebook Page, Twitter Page, YouTube page and Instagram of Bollywood Mascot !