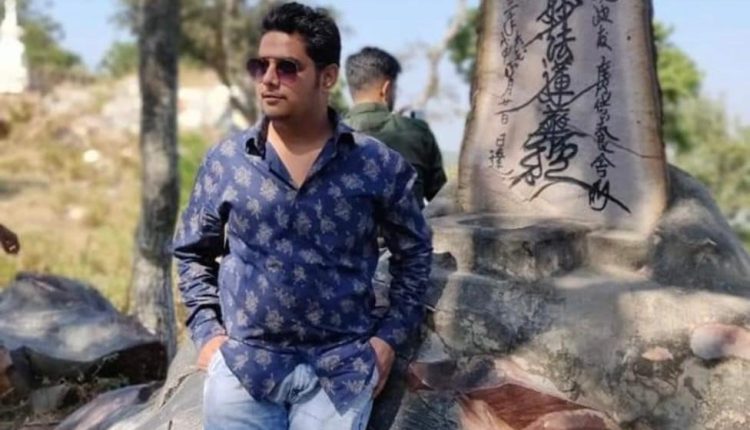 Visionary Producer Mozammil Mumtaz to Enchant Audiences with Captivating Short Musical Drama Zinda Lash
Mozammil Mumtaz, a visionary producer in the realm of Indian entertainment, is set to mesmerize audiences with his upcoming short musical drama, 'Zinda Lash.' This captivating project will feature the talented duo of Shivam Roy Prabhakar and Zara Sharma, bringing their exceptional acting skills to the forefront.
With 'Zinda Lash,' Mumtaz aims to push creative boundaries and evoke profound emotions. The story delves into the depths of human emotions, exploring themes of love and resilience. The combination of powerful storytelling, soul-stirring music, and the dynamic performances of the cast promises to create a cinematic masterpiece.
Known for his commitment to excellence, Mumtaz meticulously crafts every aspect of the production. His collaborative approach ensures a seamless execution, leaving no stone unturned in delivering a captivating viewing experience.
As the shoot for 'Zinda Lash' approaches, anticipation grows among audiences. Mumtaz's visionary storytelling, combined with the talent and dedication of the cast and crew, creates a sense of excitement for what's to come.
With his remarkable track record, Mozammil Mumtaz continues to elevate the Indian entertainment industry. 'Zinda Lash' is poised to leave a lasting impact, captivating hearts and minds with its compelling narrative.
Stay tuned for updates on this highly anticipated short musical drama as Mozammil Mumtaz invites audiences on a cinematic journey that promises to touch souls and inspire imaginations. 'Zinda Lash' is a testament to Mumtaz's passion for storytelling, promising a unique and unforgettable viewing experience for all.
Click here for the latest news from Bollywood, Hollywood, South Film Industry, Bhojpuri and TV world… Click here to join the Facebook Page, Twitter Page, YouTube page and Instagram of Bollywood Mascot !