Gal Gadot Praises Alia Bhatt's Hollywood Debut: "Super Ready" for the Big Screen
In an exciting collaboration that bridges Bollywood and Hollywood, Wonder Woman star Gal Gadot has teamed up with the talented Alia Bhatt for the upcoming spy thriller "Heart of Stone." Directed by Tom Harper, the highly anticipated film is set to premiere on Netflix on August 11, marking Alia Bhatt's debut in Hollywood. During a recent interview with Hindustan Times, Gal Gadot opened up about her experience working with Alia Bhatt and how it reminded her of her own journey.
Shared Struggles and Instant Connection
Gal Gadot revealed that witnessing Alia Bhatt's dedication and hard work on her first Hollywood project brought back memories of her own early days in the industry. The two actresses found common ground in their respective journeys, and from their very first meeting, Gadot felt a strong connection with Bhatt. She noted that Alia Bhatt's presence exudes warmth, making their collaboration even more enjoyable.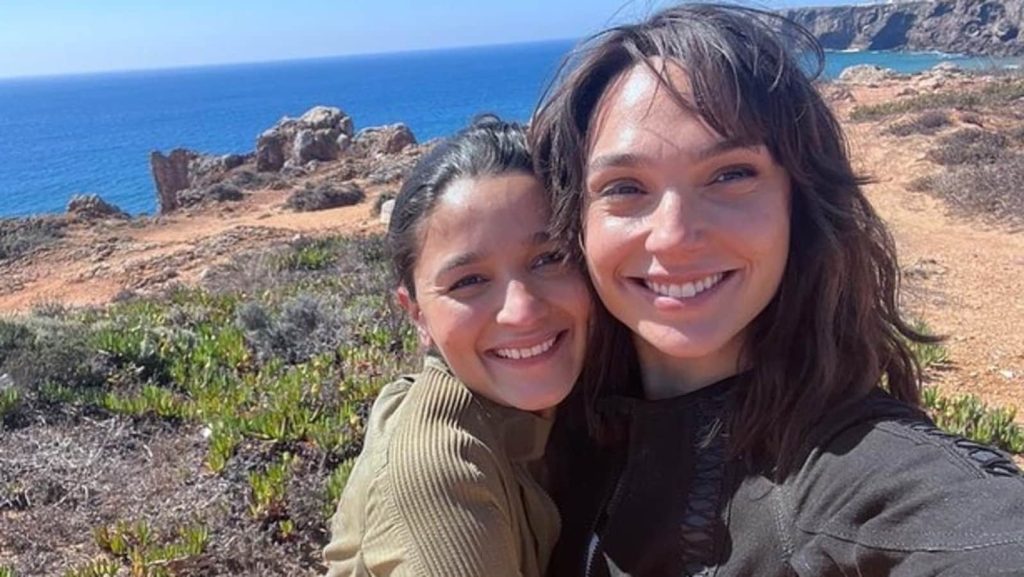 A Hollywood Star in the Making
Gal Gadot expressed her confidence in Alia Bhatt's ability to make a successful transition to Hollywood. She emphasized Bhatt's extensive experience in the Indian film industry, where she has been honing her craft for over a decade. With India's massive entertainment industry behind her, Alia Bhatt is well-equipped to handle the challenges of breaking into the American market. Gadot praised Bhatt's readiness for this new phase in her career and offered her unwavering support, highlighting their strong bond.
Gadot stated, "I don't think Alia needs any word of advice… Breaking into the American market is going to be a smooth, healthy evolution or transition for Alia. I think she's super ready. If she ever needs anything, she's my buddy, she's my sister, she has my number, she has my address. I'm always here for her."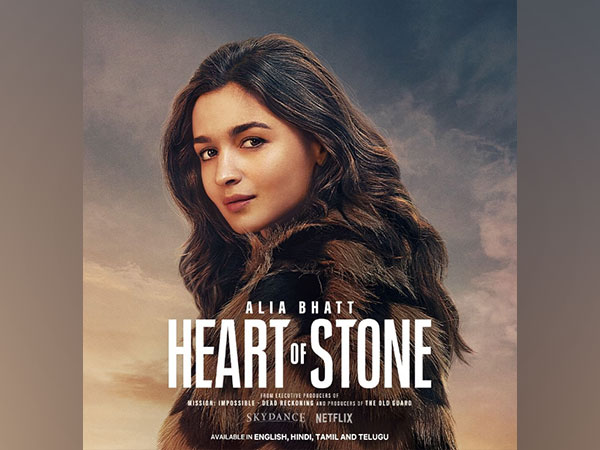 Parallel Journeys: Motherhood and Hollywood
Interestingly, both Gal Gadot and Alia Bhatt have navigated the challenges of their careers while embracing motherhood. Alia Bhatt filmed action sequences for "Heart of Stone" while pregnant with her daughter Raha, mirroring Gadot's experience when she turned down a role in Zack Snyder's 2013 film "Man of Steel" due to her pregnancy. Gadot acknowledged the progress made in ensuring safety standards on Hollywood sets, emphasizing the importance of prioritizing the well-being of the cast and crew. She highlighted the presence of dedicated professionals who ensure that stunts are executed safely and responsibly.
Heart of Stone Full Story and Trailer
"Heart of Stone" revolves around Rachel Stone, an international intelligence agent tasked with safeguarding a mysterious artifact known as The Heart. The film promises high-stakes espionage, thrilling action sequences, and a captivating storyline that is sure to keep audiences on the edge of their seats.
As Alia Bhatt takes her first steps onto the international stage with "Heart of Stone," Gal Gadot's words of encouragement and admiration stand as a testament to Bhatt's talent and potential. With their shared experiences and mutual support, these two powerhouse actresses are forging a strong bond that transcends borders and industries.
As the countdown to the premiere of "Heart of Stone" begins, fans eagerly anticipate witnessing Alia Bhatt's Hollywood debut and celebrating her remarkable journey alongside Gal Gadot, a true icon in the world of cinema.
Click here for the latest news from Bollywood, Hollywood, South Film Industry, Bhojpuri and TV world… Click here to join the Facebook Page, Twitter Page, YouTube page and Instagram of Bollywood Mascot !