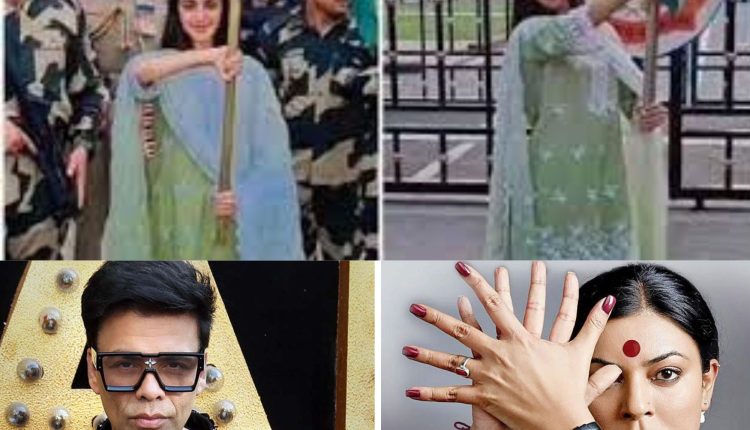 Bollywood News : Kiara Advani's Tribute at Wagah Border, Karan Johar Addresses "Movie Mafia" Label, and Sushmita Sen Empowers in 'Taali'
In the realm of Bollywood news, a whirlwind of captivating stories has recently taken center stage, shedding light on the industry's multifaceted nature. From the heartfelt homage paid by Kiara Advani at the Wagah Border to Karan Johar's candid address of the "Movie Mafia" label, and the anticipation surrounding Sushmita Sen's empowering role in the upcoming series 'Taali,' these developments showcase the dynamic and ever-evolving landscape of Bollywood.
Kiara Advani's Heartfelt Tribute at Wagah Border Honoring Indian Soldiers
Bollywood actress Kiara Advani embarked on a poignant journey to the Wagah border, a site that holds deep symbolism for India's brave soldiers. In an emotionally charged visit that resonates with citizens and admirers alike, Kiara's heartfelt homage was captured through a series of images and videos shared across various online platforms.
Dressed elegantly in a traditional green salwar suit, Kiara Advani paid her respects to the valiant soldiers who embody the unyielding spirit of the nation. Through the iconic Indian gesture of 'Namaste,' she conveyed her deep gratitude for their selfless sacrifices, a sentiment beautifully captured in the visual documentation of her visit.
Kiara's interaction with the soldiers of the Border Security Force (BSF) went beyond a mere tribute. Engaging in lighthearted activities at a boot camp, she shared moments of camaraderie with the soldiers, even participating in tree planting as a symbol of commitment to sustainability. A striking image showcased her holding the tricolor with poise while engaging in gun shooting, symbolizing her unwavering support for their valor.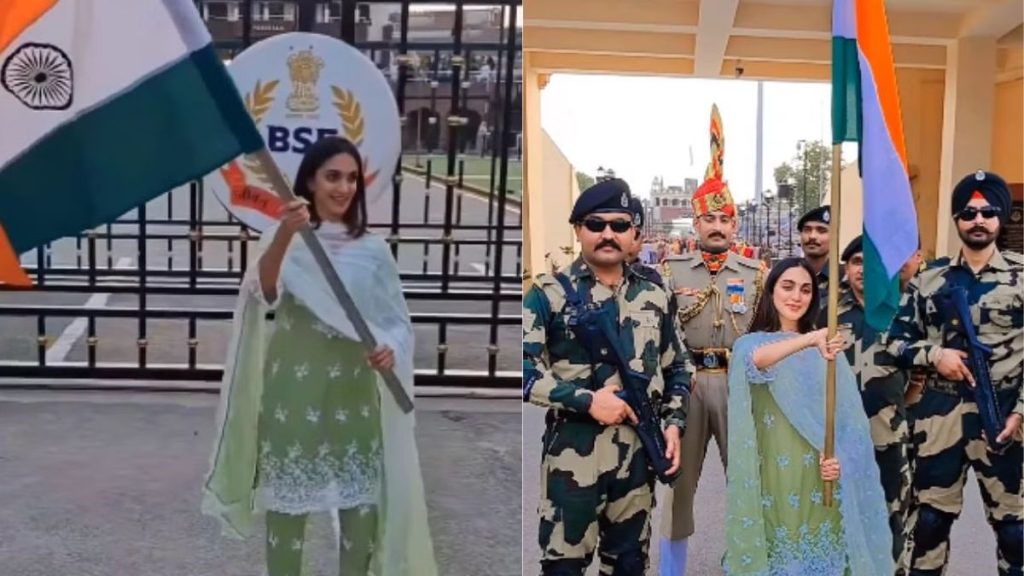 Karan Johar Breaks Silence on 'Movie Mafia' Label
In a different realm of Bollywood news, renowned director Karan Johar spoke candidly about the 'Movie Mafia' label that has surrounded him, particularly perpetuated by actress Kangana Ranaut. Amid the success of his latest film 'Rocky Aur Rani Kii Prem Kahaani,' Karan revealed his resilient response to the accusations that had left him feeling vulnerable.
Karan emphasized that he has nothing to hide anymore, stating, "Abhi toh kapde utar diye hai sabne." Despite not directly mentioning Kangana Ranaut, he shed light on the challenges he faces as a producer, dispelling misconceptions and sharing his daily efforts to support his cast.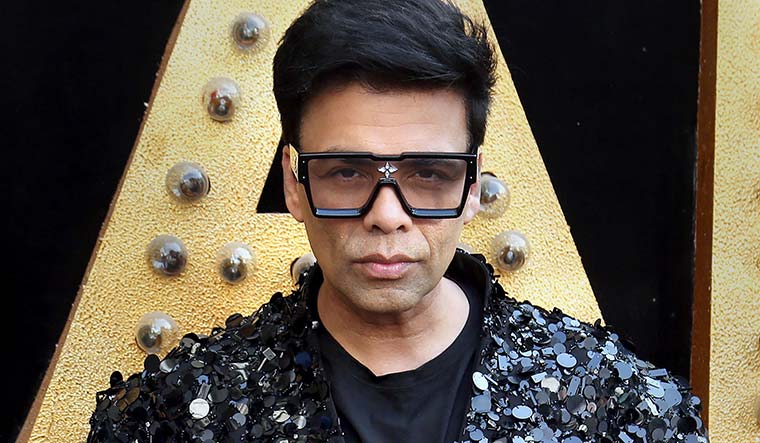 Sushmita Sen's Empowering Portrayal in 'Taali'
Shifting the spotlight to another significant story in Bollywood news, actress Sushmita Sen is set to captivate audiences with her role in the upcoming web-series 'Taali.' Portraying transgender activist Shreegauri Sawant, Sushmita's powerful transformation has generated anticipation for the series, which aims to highlight Shreegauri's journey toward motherhood and her pivotal role in advocating for the recognition of the third gender on official documents.
Sushmita Sen expressed her deep connection to the role and the responsibility she felt in portraying Shreegauri's story authentically. Shreegauri Sawant herself praised Sushmita's dedication, hoping that the series would lead to a positive shift in societal attitudes toward the transgender community.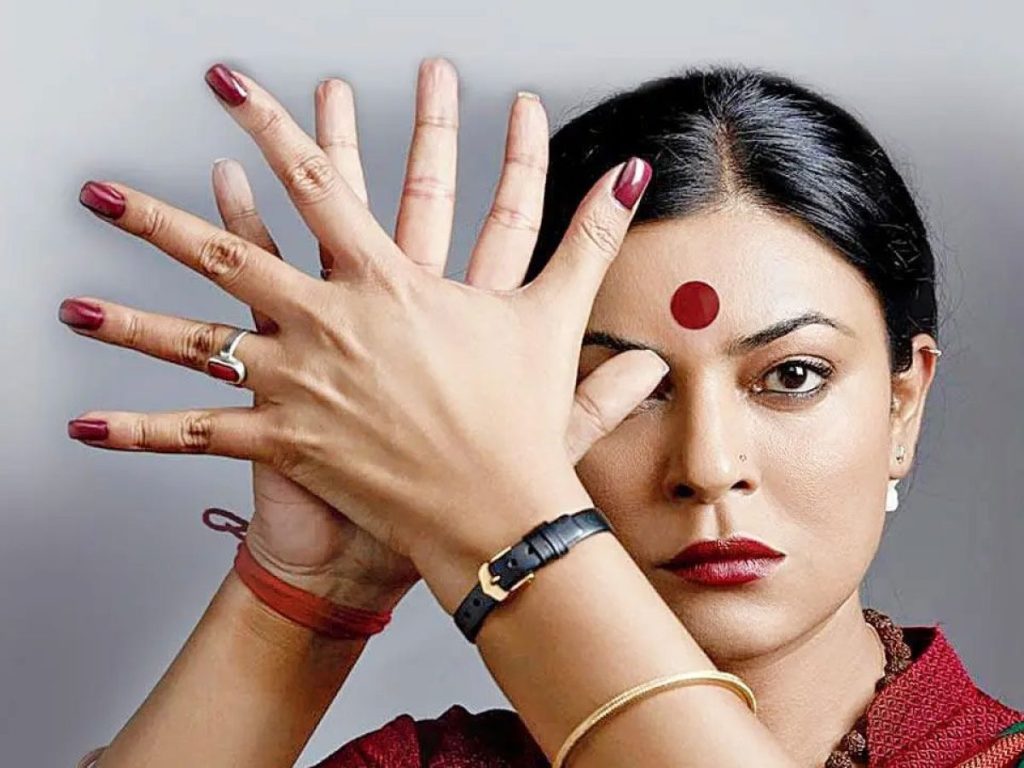 Taali Movie Trailer
These recent developments in Bollywood news showcase the industry's multifaceted nature and its ability to captivate hearts and minds. From Kiara Advani's heartfelt tribute at the Wagah border to Karan Johar's candid response to industry perceptions and Sushmita Sen's empowering portrayal in 'Taali,' these stories underscore the continual evolution and impact of Bollywood on culture and society.
Click here for the latest news from Bollywood, Hollywood, South Film Industry, Bhojpuri and TV world… Click here to join the Facebook Page, Twitter Page, YouTube page and Instagram of Bollywood Mascot !