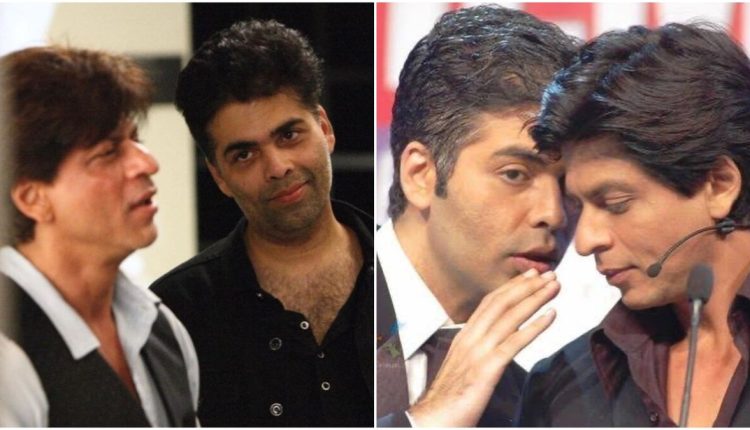 Bollywood Top Producer Karan Johar Rejected His Lucky Mascot Shah Rukh Khan for this Film, Know Why !
In Bollywood, certain collaborations are legendary, and one such duo is Karan Johar and Shah Rukh Khan and both are Lucky Mascot for each others.They've created movie magic together for years, with SRK making memorable appearances in many of Karan's directorial projects. However, the latest Bollywood buzz has everyone talking about Shah Rukh Khan's absence from Karan Johar's upcoming movie, "Rocky Aur Rani Kii Prem Kahaani."
Fans of both Johar and SRK were eagerly awaiting their next collaboration after Shah Rukh Khan's extended cameo in Karan Johar's last directorial venture, "Ae Dil Hai Mushkil." So, why did Karan Johar decide to go ahead without his Lucky Mascot, Shah Rukh Khan, in this new film?
According to a source close to the director, Karan Johar is known for his meticulous approach to storytelling. He didn't want to include Shah Rukh Khan just for the sake of it; any appearance had to make sense in the context of the plot. Unfortunately, this time around, there was no organic fit for Karan Johar Lucky Mascot SRK in the story.
Karan Johar's decision to exclude his Lucky Mascot Shah Rukh Khan was a conscious one, driven by his commitment to narrative integrity. The source revealed, "Even the option of having Shah Rukh Khan appear in a song didn't feel right. Karan didn't want to shoehorn SRK into the plot. Throughout his career, Shah Rukh Khan has graciously made approximately 30-35 guest appearances for his friends, and Karan didn't want to take advantage of that."
Interestingly, it was Shah Rukh Khan who offered to be part of the film. The source added, "He reminded Karan that he has always been Karan's lucky charm. However, Karan reminded SRK that he didn't want Shah to make a fleeting appearance in 'Rocky Aur Rani Kii Prem Kahaani.' Such a cameo might disappoint SRK's fans."
This revelation highlights the unique bond between Karan Johar and his Lucky Mascot Shah Rukh Khan, emphasizing their shared commitment to artistic integrity over commercial considerations. While fans may miss seeing this iconic pair on screen together once again, it's clear that both Johar and Khan prioritize telling stories that align with their creative vision.
"Rocky Aur Rani Kii Prem Kahaani" promises to be a cinematic spectacle, even without Shah Rukh Khan's presence. As the film's release date approaches, fans can only wonder about the kind of cinematic brilliance that Karan Johar has in store for them this time, without his lucky mascot sharing the screen.
In Bollywood, where stars and stories often collide, Karan Johar's decision reminds us that, at times, in pursuit of artistic excellence, even cherished partnerships need to take a step back for the sake of the script.
For now, the industry awaits eagerly to witness the magic Karan Johar will weave in "Rocky Aur Rani Kii Prem Kahaani." Will this film mark the start of a new chapter in their collaboration, or will it be a memorable pause in their cinematic journey together? Only time will tell.
Click here for the latest news from Bollywood, Hollywood, South Film Industry, Bhojpuri and TV world… Click here to join the Facebook Page, Twitter Page, YouTube page and Instagram of Bollywood Mascot !