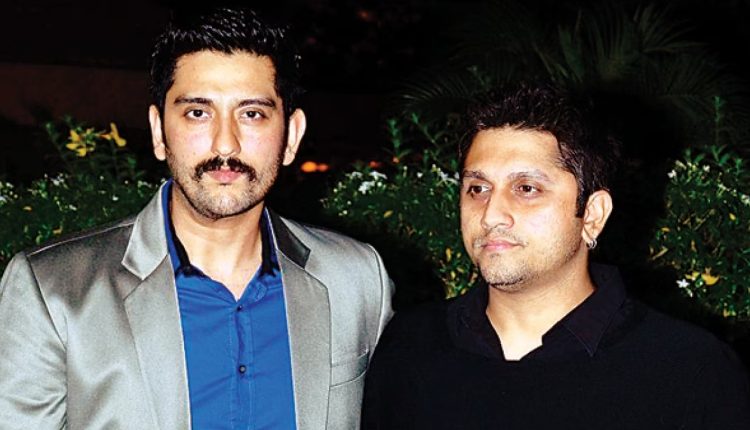 Director Mohit Suri Reveals the Special Bond with His Lucky Mascot Shaad Randhawa
A Decade-Long Friendship that Transcends Box Office Success
In the world of Bollywood, directors often have their muses and lucky charms who bring a touch of magic to their films. For director Mohit Suri, that lucky charm has always been actor Shaad Randhawa. The dynamic duo has collaborated on four successful films – "Woh Lamhe," "Awarapan," "Aashiqui 2," and "Ek Villain," all of which struck gold at the box office. However, their latest venture, "Hamari Adhuri Kahani," didn't fare as well. Was Shaad Randhawa's absence the reason behind the film's lackluster performance? Mohit Suri shares his thoughts.
"I really don't know why 'Hamari Adhuri Kahani' didn't do well. I guess I can only blame myself for what went wrong," says Mohit Suri, reflecting on the film's outcome. However, he does acknowledge the unique bond he shares with Shaad Randhawa, which extends beyond the realm of cinema.
Suri reveals, "It's an inside joke amongst us. I love working with Shaad because not only does he contribute while acting, but he's also my emotional anchor when I am shooting a film."
So, what exactly makes their partnership so special? According to Suri, being a director can be an isolating and lonely experience on set. Shaad Randhawa fills that void, providing unwavering support and camaraderie. Suri goes on to describe their relationship as "honest and caring" without any ulterior motives.
Suri reminisces, "We have known each other for more than a decade. In fact, while prepping for 'Aashiqui 2,' where Shaad plays Aditya Roy Kapur's best friend, we would discuss everything in Shaad's home. He is a great guy. We met on the sets of 'Tumsa Nahi Dekha,' where he told me that he wanted to become an actor, and then he made his debut in 'Woh Lamhe.'"
The director's affection for Shaad Randhawa extends even beyond the sets. "I miss him all the time when I'm not shooting," Suri admits. He describes how their friendship has grown stronger over the years. "As they say, one gets lonelier with success… I remember while shooting for 'Hamari Adhuri Kahani' in South Africa, I was messaging him continuously as I was missing him when it struck me."
Their bond also carries a curious twist of fate. "He comes from a film family — Mumtaz is his aunt, and Dara Singh his uncle (Shaad's father actor Randhawa's brother). A strange coincidence is that my grandfather Nanabhai Bhatt and Shaad's father Randhawa have worked together," shares Suri.
In the world of cinema, where success and failure are part of the journey, the enduring friendship between Mohit Suri and Shaad Randhawa serves as a heartwarming reminder that some bonds go beyond box office numbers. While they may have missed working together in "Hamari Adhuri Kahani," their partnership continues to thrive, promising more cinematic magic in the future.
As Mohit Suri aptly puts it, Shaad Randhawa is not just a lucky charm but a cherished friend and confidant who adds depth to both his films and his life.
Click here for the latest news from Bollywood, Hollywood, South Film Industry, Bhojpuri and TV world… Click here to join the Facebook Page, Twitter Page, YouTube page and Instagram of Bollywood Mascot !