Bollywood News : Priyanka Chopra Jonas Exits New York's Sona Restaurant
Bollywood News: In a surprising turn of events, Bollywood luminary and versatile artist Priyanka Chopra Jonas has officially ended her association with Sona, the Indian cuisine restaurant she co-founded in the heart of New York City. The move comes as a significant development in both her career and the culinary landscape of the bustling metropolis.
Confirming the news, a spokesperson for the acclaimed actor-producer affirmed to People magazine that Priyanka Chopra Jonas has gracefully stepped away from her partnership with Sona. The restaurant, which captured the essence of Indian culture through its delectable offerings, was launched to great anticipation in 2021, amid the challenges of the ongoing COVID-19 pandemic.
Priyanka's journey with Sona was marked by her dedication to showcasing the rich tapestry of Indian culture and heritage, whether through her captivating performances in film and television or by crafting meticulously plated dishes that epitomized the elegance of haute Indian cuisine. Her involvement in Sona was an embodiment of her commitment to storytelling, with every dish crafted to tell a tale of flavors and traditions that transcended boundaries.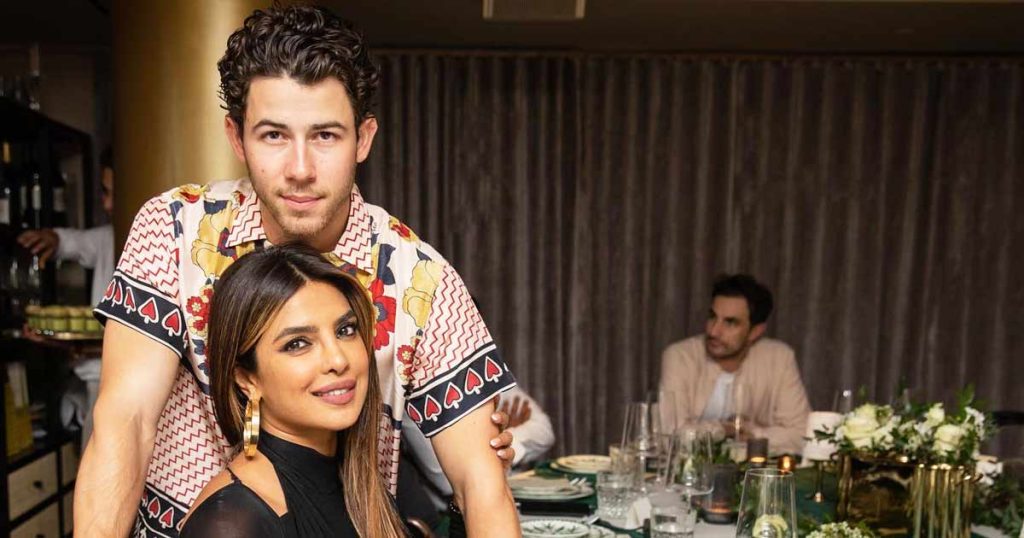 The decision to part ways with Sona, while poignant, signifies a pivotal juncture in Priyanka's ever-evolving career. As a representative aptly articulated, stepping back from her role in Sona will enable her to explore a broader global canvas, extending her ambitions beyond the confines of a single venture. This strategic move heralds a new era of possibilities, brimming with exciting prospects that lie ahead.
While her role as a creative partner may have concluded, Priyanka Chopra Jonas remains firmly rooted in the hospitality and food realm. Her continued interest in this dynamic industry ensures that her influence will be felt across a spectrum of culinary experiences, both locally and internationally. This transition grants her the freedom to embark on ventures that encompass a myriad of cultures, echoing her commitment to cross-cultural exchanges.
Maneesh K Goyal, co-founder of Sona and a close friend of Priyanka Chopra Jonas, expressed gratitude for the actress's invaluable partnership and unwavering support. Working alongside the multi-talented star was, in Goyal's words, "a dream come true." Although her role may have shifted, Chopra Jonas remains an integral part of the Sona family, with Goyal eagerly anticipating the distinct paths their futures hold.
The inception of Sona, named after a heartwarming suggestion from Priyanka's husband, globally acclaimed singer Nick Jonas, was a remarkable feat. The restaurant emerged as a beacon of innovation and resilience, defying the constraints of a pandemic-stricken world to bring the golden hues of Indian cuisine to the forefront of the New York culinary scene.
This development, though unexpected, reflects the ever-evolving nature of the Bollywood news landscape. Priyanka Chopra Jonas's journey, as both a dynamic performer and now a culinary influencer, has been punctuated by bold decisions that mirror her commitment to growth and exploration. As she steps away from her partnership with Sona, a new chapter unfolds—one that promises to illuminate the global stage in exciting and unprecedented ways.
In the wake of this transformation, the departure of Priyanka Chopra Jonas from Sona marks a significant moment in her illustrious career. The move underscores her enduring dedication to bridging cultures and creating impactful narratives, whether on the silver screen or through the artistry of fine cuisine. As her journey ventures into uncharted territories, the legacy of her time with Sona will undoubtedly serve as a testament to her indomitable spirit and unwavering pursuit of excellence.
In a world where Bollywood news continues to captivate audiences, Priyanka Chopra Jonas's decision to chart a new course demonstrates the boundless nature of her aspirations. The realms of film, television, and now gastronomy bear the imprint of her creativity, and as she bids adieu to Sona, the stage is set for her to captivate the globe with her next spectacular endeavor
Click here for the latest news from Bollywood, Hollywood, South Film Industry, Bhojpuri and TV world… Click here to join the Facebook Page, Twitter Page, YouTube page and Instagram of Bollywood Mascot !