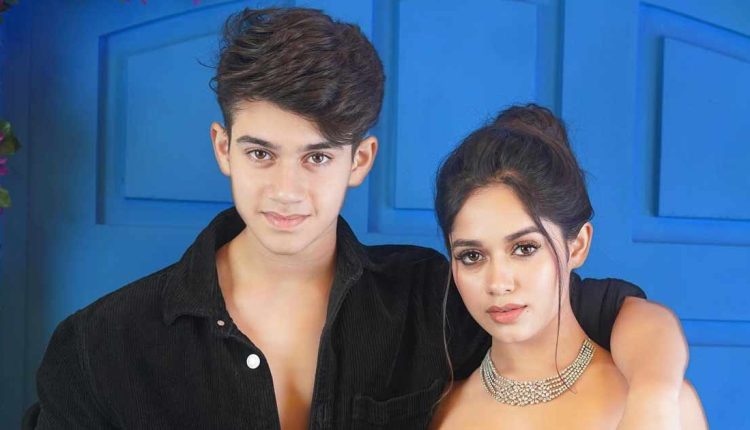 Jannat Zubair 's Brother Ayaan Makes Musical Debut with 'Tu Maane Ya Naa,' Promises Heartfelt Duet with Sister
In a harmonious twist of fate, the dynamic sibling duo of Ayaan Zubair and Jannat Zubair Rahmani, renowned social media sensations, are all set to join forces on a musical journey. Ayaan, who recently marked his musical debut with the soulful track 'Tu Maane Ya Naa,' is not only taking the music world by storm but also gearing up for an exciting collaboration with his sister, promising an original composition that encapsulates their shared bond.
The talented Ayaan Zubair, who not only lent his melodious voice to 'Tu Maane Ya Naa' but also penned its heartfelt lyrics, has captivated listeners with his soul-stirring creation. Ayaan's emergence as a singer-songwriter has been met with immense adoration from his ever-growing fanbase. Released just recently, 'Tu Maane Ya Naa' has already garnered a warm reception, a testament to Ayaan's innate musical prowess and emotive storytelling.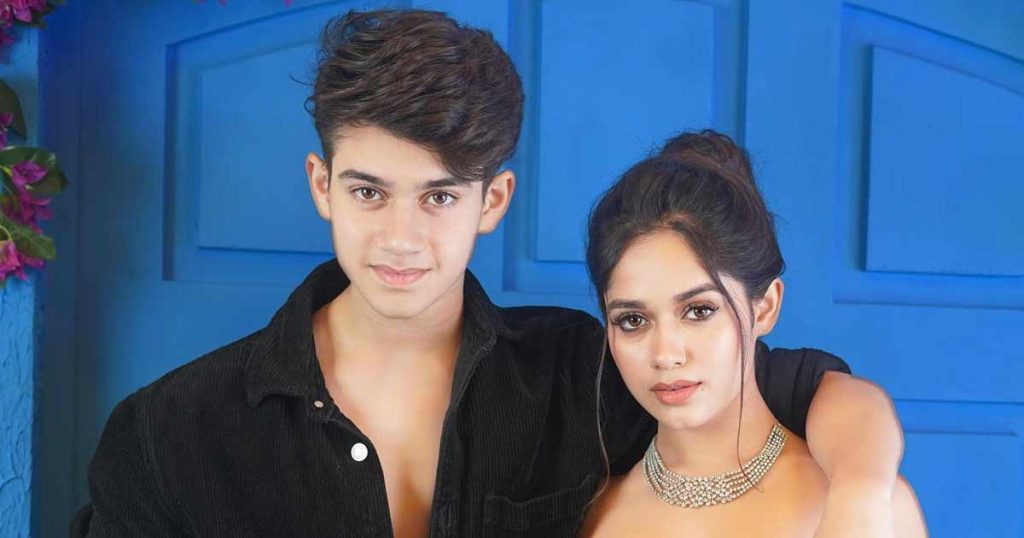 Amid the rising popularity of the song, Ayaan Zubair has made an endearing promise to his fans that undoubtedly has them brimming with anticipation. The promise, as heartfelt as his music, revolves around a future music video collaboration that will feature none other than his sister, Jannat Zubair Rahmani. In an exclusive insight, Ayaan revealed, "Inshallah, our fans will see us together soon. It's a promise that my sister Jannat and I will feature together in a music video very soon. I will write that song myself." The sheer authenticity of this announcement serves as a testament to the profound sibling bond that will undoubtedly be echoed through their collaborative effort.
Reflecting on the genesis of 'Tu Maane Ya Naa,' Ayaan Zubair shared a glimpse into his creative process, revealing, "This song should have been released before. I wrote this in February this year. Since then, I have been working hard on it. Earlier, I had plans to release it on August 1, but then I decided I want to make a video of it too, which took time. Finally, we released it on August 14." Ayaan's musical journey embodies the essence of spontaneity, with his captivating song originating from a mere play of words that organically evolved into a complete and resonant composition.
As 'Tu Maane Ya Naa' continues to captivate hearts, Ayaan Zubair sets his sights on a promising future in the realm of music. Expressing his aspirations, he shared, "I want to now remain constant with my singing. I want to write more songs. I am planning to release 1-2 more songs in the next couple of months." This dedication to his craft reflects his unwavering commitment to further explore the realm of music, forging a unique path that showcases his evolution as an artist.
In the digital age, where creativity knows no bounds, Ayaan Zubair's musical journey is a testament to the power of artistic expression and the unity of shared dreams. With the anticipation of an upcoming musical collaboration with his sister Jannat Zubair Rahmani, Ayaan's promise of a heartfelt and authentic composition reaffirms the indomitable spirit of familial bonds, echoing through the universal language of music. As Ayaan Zubair continues to weave his melodies and narratives, his journey stands as an inspiring reminder that within the world of entertainment, the rhythms of heart and soul know no limits.
In a symphony of creativity and kinship, Ayaan Zubair and Jannat Zubair Rahmani are poised to create an enchanting chapter in their artistic legacy. As fans eagerly await their musical collaboration, the promise of a captivating melody born from the heartstrings of two siblings strengthens the harmonious cadence of their shared passion.
Click here for the latest news from Bollywood, Hollywood, South Film Industry, Bhojpuri and TV world… Click here to join the Facebook Page, Twitter Page, YouTube page and Instagram of Bollywood Mascot !