Bigg Boss OTT 2 : Avinash Sachdev Sets the Record Straight on Dating Rumours
The Reality Show Finale Approaches as Avinash Sachdev Opens Up about Relationship Speculations and House Experiences
As the popular reality show Bigg Boss OTT 2 inches closer to its finale, contestants and their journeys within the house have taken center stage in the entertainment industry. Among the top contenders, Abhishek Malhan, Pooja Bhatt, and Bebika Dhurve have secured their spots in the final three, while Elvish Yadav, Manisha Rani, and Jiya Shankar find themselves in the danger zone facing potential elimination. The recent double elimination featured the exit of Avinash Sachdev and Jad Hadid, prompting Avinash to engage in post-show interviews discussing his experiences and addressing recent dating rumours.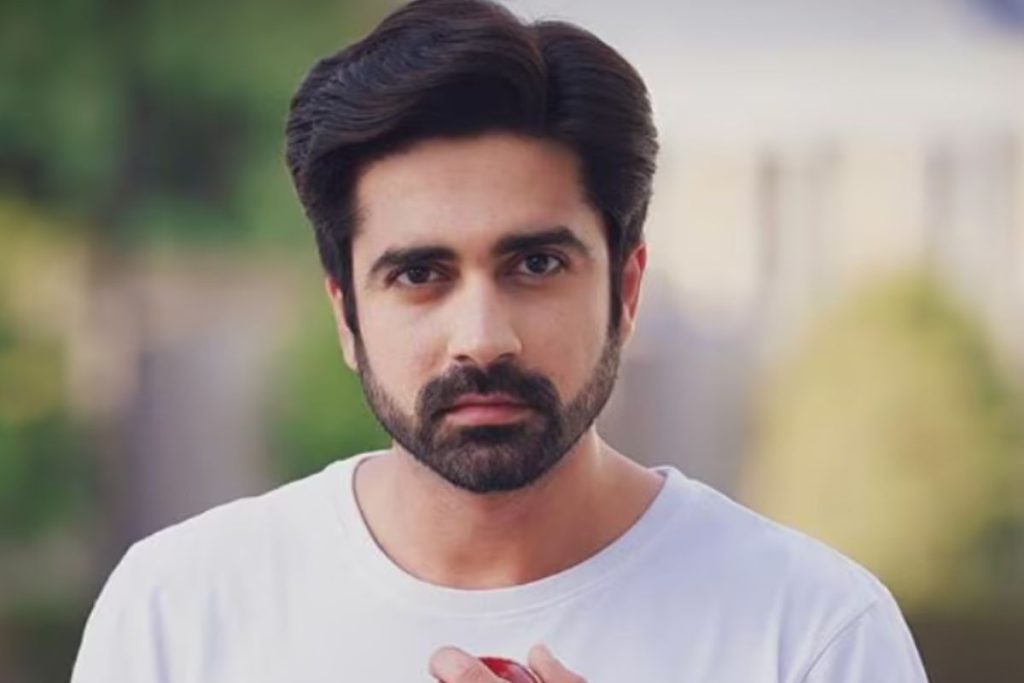 During his stay in the Bigg Boss OTT 2 house, Avinash Sachdev found himself caught in a whirlwind of emotions, notably forming a connection with fellow contestant Falaq Naaz. However, amidst the ongoing exploration of their feelings, rumours began to circulate regarding Avinash's alleged prior romantic involvement with Falaq Naaz's sister, Shafaq Naaz. Addressing these rumours head-on, Avinash Sachdev, in a candid interview with Etimes, categorically dismissed the dating speculations.
In his statement, Avinash Sachdev emphasized the transparency of the entertainment industry, stating, "There's nothing like this, humari industry mein kuch bhi nahi chupta hai… had I dated Shafaq Naaz, the news would have been out because I had just wrapped up Choti Bahu and was going through a breakup with Rubina Dilaik." He elaborated on his professional relationship with Shafaq Naaz, highlighting that they had collaborated on a project for over 20 days and formed a strong bond during that time. Avinash Sachdev further revealed that he has maintained a positive and cordial relationship with Falaq Naaz, and they are on the same page regarding the situation. He also mentioned having spent time with Falaq Naaz's extended family, further dispelling any potential misunderstandings.
Avinash Sachdev's journey within the Bigg Boss OTT 2 house was marked by both highs and lows. Notably, he found himself entangled in disagreements with Abhishek Malhan, a prominent YouTuber, who resorted to age-shaming during their interactions. The reality show also saw Avinash confront his ex-partner, Palak Purswani, providing viewers with glimpses into his personal history. However, amidst the challenges, Avinash Sachdev managed to forge meaningful connections with fellow contestants such as Pooja Bhatt, Bebika Dhurve, Jiya Shankar, and Jad Hadid, showcasing his ability to navigate diverse dynamics within the confined environment of the house.
As Avinash Sachdev bids adieu to the Bigg Boss OTT 2 house, the entertainment industry eagerly awaits his next professional venture. With his post-show plans yet to be officially announced, fans and enthusiasts are undoubtedly excited to witness his future endeavors and the creative paths he chooses to explore.
As the final week of Bigg Boss OTT 2 unfolds, the competition intensifies, and viewers brace themselves for the ultimate climax – the crowning of the winner. The show's ability to capture the trials, triumphs, and human dynamics within the confines of a shared space continues to captivate audiences, making Bigg Boss OTT 2 a true testament to the enduring popularity of reality television in the modern entertainment landscape.
Click here for the latest news from Bollywood, Hollywood, South Film Industry, Bhojpuri and TV world… Click here to join the Facebook Page, Twitter Page, YouTube page and Instagram of Bollywood Mascot !