Bollywood News : Celebrities Open Up About Parenthood, Mental Health, and Motherhood Bliss
Bollywood News: In a refreshing departure from the glitz and glamour, Bollywood's luminaries are breaking barriers by sharing personal stories that touch on the profound themes of bravery, mental health awareness, and the joys of motherhood. From Bipasha Basu's poignant account of her daughter's journey, to Neha Dhupia's fervent campaign against breastfeeding stigmas, and Ira Khan's candid insights into genetic depression, these celebrities are reshaping the narrative and ushering in a new era of understanding and compassion in the industry.
Bravery Amidst Struggles: Bipasha Basu's Emotional Revelation on Daughter's Health
Bollywood News resonates with Bipasha Basu's emotional revelation, as tears flowed while she recounted the painful journey of her daughter, Devi, who underwent a challenging open-heart surgery at just three months old. Sharing this on Neha Dhupia's platform, Bipasha's bravery shone through, sparking a heartfelt response. Neha herself expressed astonishment at this revelation, highlighting the depth of Bipasha's courage and the transformative impact of her story. The echoes of gratitude multiplied as messages of appreciation poured in from parents worldwide, many expressing newfound readiness to face their own fears and challenges.
Neha Dhupia, a prominent advocate for breastfeeding awareness, passionately urged society to cease the sexualization of breastfeeding, emphasizing that it's time to embrace this natural act as a normal facet of life. As a vocal celebrity mother, Neha's campaign has gained traction, inspiring many to view breastfeeding as a natural process and demanding the establishment of appropriate facilities to support lactating mothers. Neha's stance on destigmatizing breastfeeding resonates with her own motherhood journey, serving as a beacon of inspiration for countless individuals navigating the realm of parenthood.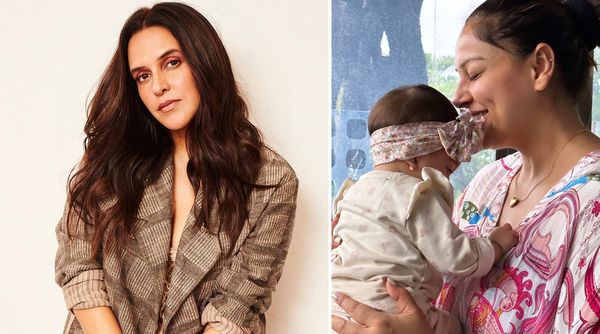 Ira Khan's Candid Discourse: Unraveling the Complexities of Genetic Depression
Bollywood News: Ira Khan, daughter of superstar Aamir Khan and Reena Dutta, emerges as another catalyst for change, using her platform to amplify conversations about mental health. Bollywood News captures Ira's candid discussion, where she sheds light on the intricate layers of genetic depression. The openness with which Ira delves into her family history, acknowledging the complexities, is both empowering and enlightening. Her disclosure of being diagnosed with clinical depression five years ago has furthered conversations on the importance of seeking help and understanding the multifaceted nature of mental health struggles.
In her narrative, Ira attributes her genetic predisposition to depression, while acknowledging her parents' separation as a potential trigger. She emphasizes that while the divorce was amicable, her perception of it became a trigger point, leading her down a path of internal struggles. Ira's journey of undoing the notions she had held for two decades is a testament to her resilience and determination to rewrite her story. She candidly reflects on how societal pressures and her own perceptions led her to suppress her emotions, ultimately contributing to her battle with depression.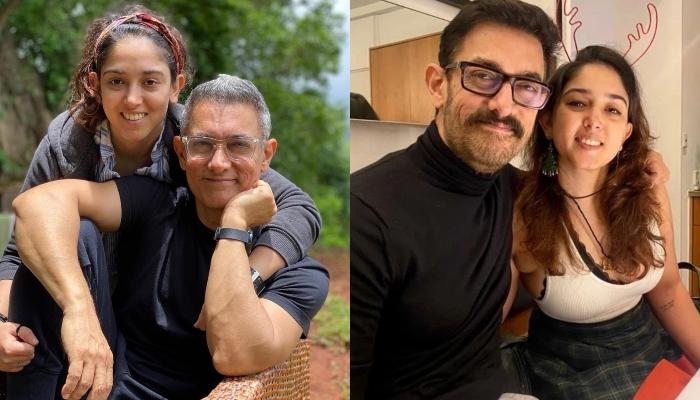 Ileana D'cruz: A Journey of New Beginnings and Joyful Motherhood
Bollywood News: Raid actress Ileana D'Cruz, known for her impactful roles, has embarked on a new journey – motherhood. The actress recently welcomed a baby boy and shared the heartwarming news with her fans. Ileana introduced her bundle of joy, Koa Phoenix Dolan, to the world with an adorable picture. The joy of motherhood radiates through Ileana's posts as she lovingly captures and shares tender moments with her little one. Embracing this new chapter, Ileana brings the essence of her on-screen intensity into the joys of real-life parenting, captivating the hearts of her followers.
The stories of these courageous women and Ileana highlight the multifaceted nature of Bollywood, where stars not only entertain but also share their vulnerabilities, serving as beacons of change. As Bipasha, Neha, Ira, and Ileana continue to embrace their roles as influencers, advocates, and empowered individuals, they are shaping a more compassionate and understanding industry, one story at a time.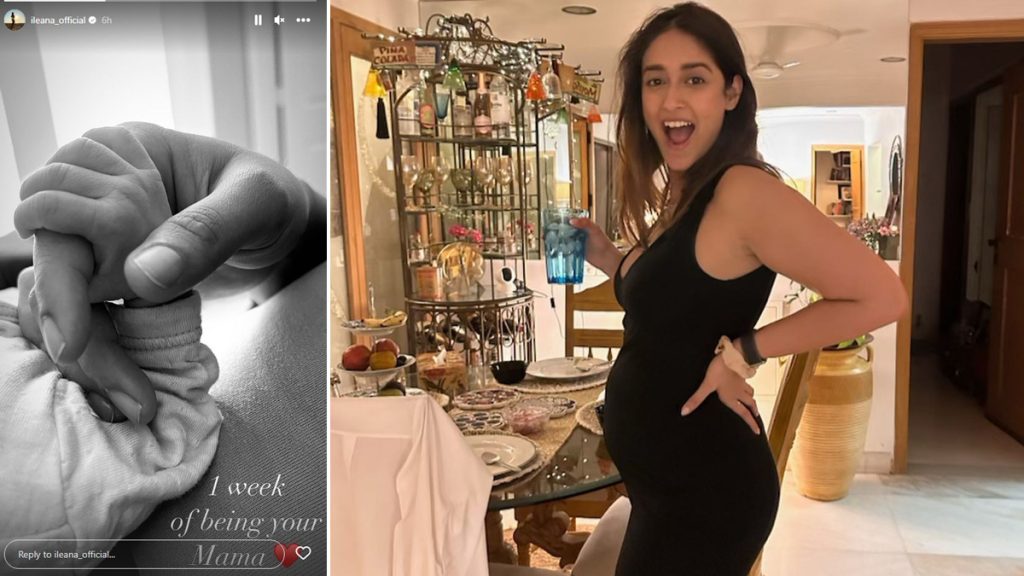 Amidst these Bollywood news stories of courage, resilience, and vulnerability, Bollywood continues to witness its stars open up about their personal lives, fostering a more compassionate and understanding industry.
Click here for the latest news from Bollywood, Hollywood, South Film Industry, Bhojpuri and TV world… Click here to join the Facebook Page, Twitter Page, YouTube page and Instagram of Bollywood Mascot !