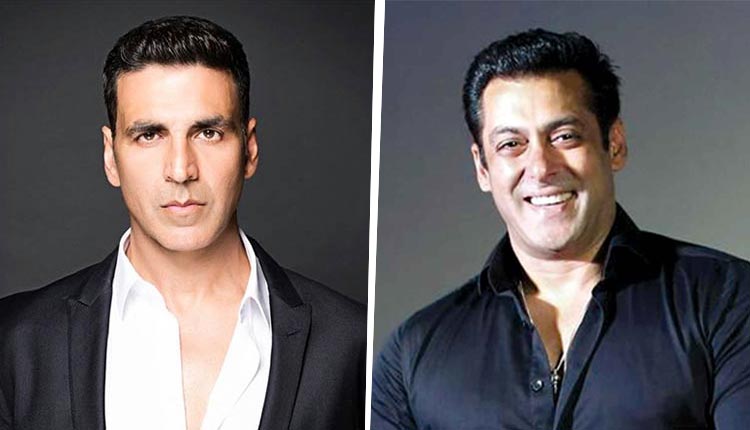 World's Highest Paid Male Actors 2018: Akshay Kumar Beats Salman Khan
Akshay Kumar beats Salman Khan in the list of the world's highest-paid male actors 2018. According to Forbes' World's Highest Paying Actors 2018 list, Akshay Kumar ranked at number 7 with annual earnings of $283.5 million ($4.05 Crores). Salman has earned Rs 269.5 crores ($3.85 Crores) and is ranked 9th in the list. The first place was given to George Clooney, whose $239m (£180m) was already revealed in last month's celebrity rich list.
In last year list, Akshay Kumar was ranked behind Salman Khan with the earnings of Rs 227 crores, and he was at number 10. Akshay's ranking has improved by three numbers this year. Salman Khan's annual income on last year was Rs 237 crores, and he was in the 9th position. Shahrukh Khan was at number eight with earnings of 243 crores. However, this time he could not make in the top-10 position.
A few months ago, Forbes announced the world's highest-grossing top 100 entertainment list. Akshay Kumar and Salman Khan have also been nominated. Akshay is ranked 76th, while Salman is 82nd. Both earned a total of Rs 535 crores.