Who is Radhika Chaudhari? who played the role of a beggar in Salman Khan's film Tere Naam.
Bollywood Mascot: In real life, actress Radhika Chaudhari, who portrayed a beggar in Salman Khan's 2003 film Tere Naam, has a strong personality. The audience's eyes welled up with emotions when Radhika's scene with a bowl in her hand and ripped black clothing appeared behind Salman Khan. Following this scene, a lot of discussion focused on Radhika. Since she began working in the profession three decades ago, Radhika Chaudhari has been in more than 30 movies. In Aamir Khan's movie Lal Singh Chadha, Radhika also took the job of executive producer. Let's learn Radhika Chaudhari's tale.
The movie Tere Naam transformed Radhika Chaudhari destiny.
Bollywood had a very memorable year in 2003. Rakesh Roshan's "Koi Mil Gaya," the first alien movie in Bollywood, was launched this year. Great movies like "Munna Bhai MBBS," "Gangajal," "Baghban," and "Kal Ho Naa Ho" were also released that year. The unique aspect is that a disastrous movie was released this year, making Salman Khan a superstar and changing the lives of many actors who appeared in it.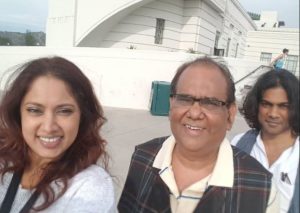 Salman Khan found luck with Tere Naam.
The movie is titled "Tere Naam." Salman Khan's career had a major transformation thanks to the Satish Kaushik-directed movie, which also brought back his waning stardom overnight. The movie, which had a 10 crore rupee production budget, made about 25 crores. After the 1999 movie Hum Saath Saath Hain, Salman Khan's career was overshadowed for three years in a row. Salman's movies never had great box office success. Following this, Salman Khan's career took a different turn with the release of "Tere Naam" in 2003.
Tere Naam was a popular movie for many years.
In addition to being a box office success, this movie's hairdo became quite fashionable among young people. Salman Khan's track with Himesh Reshammiya was also a huge hit. The film's song cassettes were sold in excess of 30 lakh units. The actress Radhika Chaudhari, who co-starred with Salman Khan in the role of a beggar, is now a well-known figure. After the movie, Radhika Chaudhari's acting career took off, and she was praised for her portrayal of a minor but crucial beggar opposite Salman Khan. In numerous movies, Radhika Chaudhari demonstrated her acting prowess, and she has also been involved for more than 20 years behind the scenes.
Before acting, Radhika Chaudhari made a name for herself in modelling.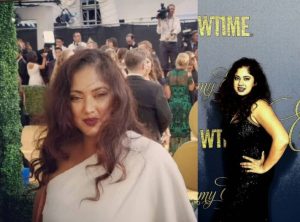 Radhika Chaudhari, who was born on October 20, 1987, in Pune, completed the Mass Com programme after earning her degree from the University of Pune. Following that, she also pursued instruction in the Bharatanatyam classical dance form. Following this, she decided to pursue acting, appearing in more than 30 movies. Radhika began her career in 1999 with South's film Sambaya, according to IMDB. Following this, she worked on other South Asian films, including Time, Ek Anari Duja Khiladi, Krodham-2, and Priyamananwale. Following this, the beggar role in the Salman Khan-starring movie "Tere Naam" in 2003 received a lot of praise. After that, in 2010, Radhika began her career as a director and oversaw the production of the TV show Divine Bliss. There were also other short films produced, such as "A Family of Clowns" and "Orange Flower."
Has received an award at the American festival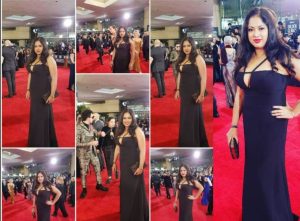 At the LA Webseries Festival in Los Angeles, California, Radhika Chaudhari, received an award for best supporting role as well. Along with being the director, Radhika has also been a producer. Moreover, Radhika served as an executive producer on Lal Singh Chadha, a movie starring Aamir Khan. In addition to this, Radhika managed the budget of "Pathi: The Half." Satish Kaushik, the director of Tere Naam, just passed away, and Radhika shared photos of them taken while they were working on the movie in 2017. Between the two, there was conversation about their shooting experiences. In addition to her continual involvement in the world of movies, Radhika also fills numerous significant roles behind the scenes.
Click here for the latest news from Bollywood, Hollywood, South Film Industry, Bhojpuri and TV world… Click here to join the Facebook Page, Twitter Page, YouTube page and Instagram of Bollywood Mascot !