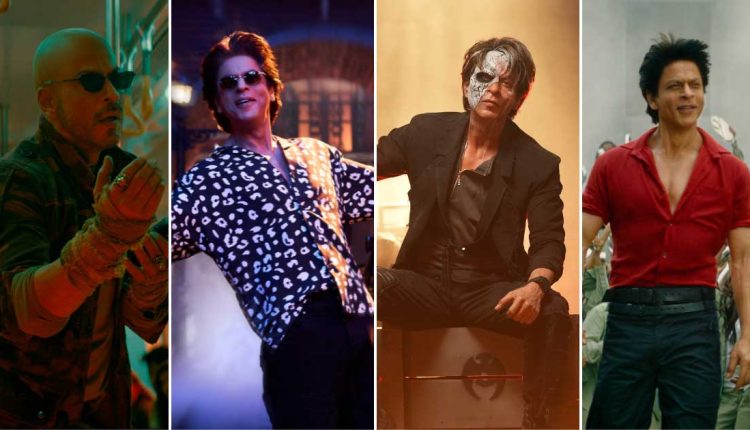 Shah Rukh Khan Spectacular Comeback: "Jawan" Set to Rewrite Box Office Records
In a triumphant return to the silver screen, Shah Rukh Khan, the legendary Bollywood actor, has once again captivated hearts and seized the box office throne with his latest cinematic venture, "Jawan." Directed by the talented Atlee, the film's grand entrance at the box office has left both fans and critics in awe.
The fervor of SRK's dedicated fanbase was on full display as they flocked to theaters adorned with bandages in a touching tribute to their beloved superstar. Critics, too, heaped praise upon "Jawan," recognizing its cinematic brilliance.
One notable voice among the chorus of admirers is Kangana Ranaut, who took to Instagram to express her admiration for Shah Rukh Khan's remarkable transformation at the age of 57. In her heartfelt post, she hailed SRK's journey from the ultimate lover boy of the nineties to a decade-long struggle to reinvent his connection with the audience in his late forties to mid-fifties, ultimately emerging as the quintessential Indian mass superhero.
"I remember the time when people wrote him off and mocked his choices, but his struggle is a master class for all those artists who enjoy long careers but must reinvent and reestablish," Kangana wrote. She lauded Shah Rukh Khan as the cinematic deity India needs, not just for his charisma but for his ability to save the world on-screen and off-screen.
Early estimates are already touting "Jawan" as a potential record-breaker. Industry tracker Sacnilk predicts that the action-thriller is poised to amass a staggering Rs 75 crore across all languages in India on its release day. This would mark the highest single-day collection for any Hindi film and shatter the previous record held by Shah Rukh Khan's "Pathaan," which earned Rs 57 crore on its opening day.
"Jawan" serves as a testament to Shah Rukh Khan's enduring appeal, resilience, and commitment to his craft. As the film continues its triumphant march at the box office, it reaffirms SRK's status as not just a Bollywood icon but a global superstar, leaving audiences eagerly anticipating what's next in the remarkable journey of King Khan.
Click here for the latest news from Bollywood, Hollywood, South Film Industry, Bhojpuri and TV world… Click here to join the Facebook Page, Twitter Page, YouTube page and Instagram of Bollywood Mascot !