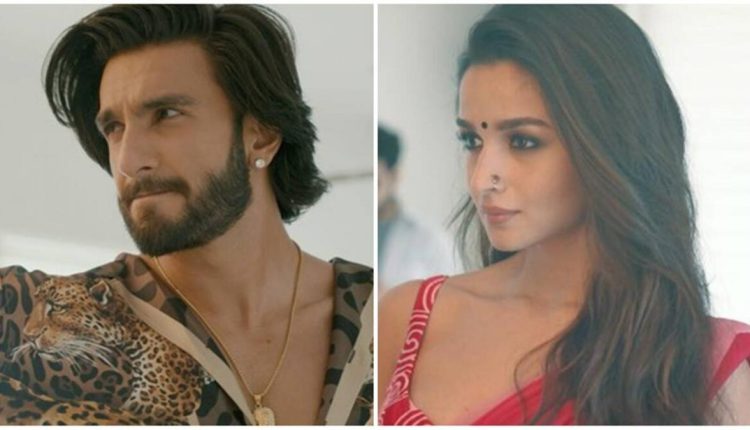 Karan Johar's 'Rocky Aur Rani Ki Prem Kahaani' Teaser, A Stunning Return to Bollywood Signature Charm with Alia Bhatt and Ranveer Singh
Rocky Aur Rani Kii Prem Kahaani Teaser Promises a Magnificent Blend of Drama and Romance
The teaser of "Rocky Aur Rani Ki Prem Kahaani" has garnered significant attention, marking Karan Johar's highly anticipated comeback to the silver screen following the success of "Ae Dil Hai Mushkil" starring Ranbir Kapoor and Anushka Sharma. The teaser encompasses all the essential elements of a quintessential family entertainer, capturing the essence of a true-blue Bollywood experience.
The lead duo, known for their impeccable acting skills, comes together in "Rocky Aur Rani Kii Prem Kahaani" to deliver yet another stellar performance. The film promises to be a captivating blend of family drama, romance, and comedy, enriched with the signature touch of Karan Johar's expertise in portraying dysfunctional family dynamics, a genre he has mastered over the years.
Unveiling Karan Johar Signature Blend of Family Drama, Romance, and Comedy
While Ae Dil Hai Mushkil received criticism for its perceived over-the-top melodrama, there are individuals like myself who, despite the backlash, continue to appreciate the emotional turmoil depicted in the film.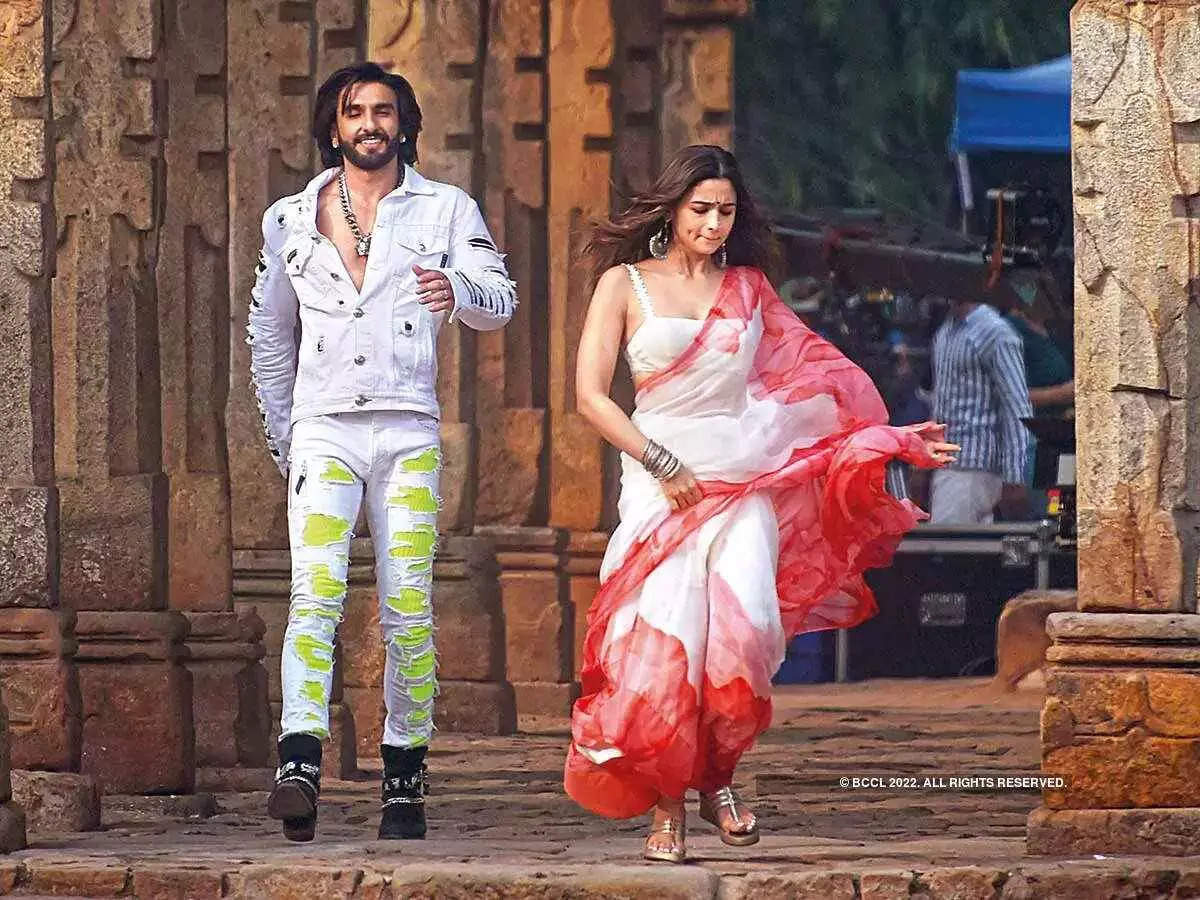 I remain captivated by the portrayal of a troubled Ayan (Ranbir Kapoor) expressing his intense emotions with the words, "If you die, I will kill you," to an Alizeh (Anushka Sharma) battling cancer. This scene encapsulates the essence of Karan Johar's filmmaking style that resonates deeply with his devoted fanbase. It is a reminder of the Karan Johar we have come to know and admire, evoking a profound sense of love and appreciation.
Alia Bhatt Enchanting Saree Collection and Ranveer Singh Vibrant Charm Shine in "Rocky Aur Rani Ki Prem Kahaani
The observant team at Bollywood Hungama took note of Alia Bhatt gracefully adorning around 20 sarees within the 76-second teaser of "Rocky Aur Rani Kii Prem Kahaani." Karan Johar's fondness for yellow chiffon sarees is evident as Alia Bhatt exudes sensuality through her enchanting portrayal. It is truly remarkable to witness the sheer beauty and charm that Alia radiates on-screen, making it difficult to recall the last time an actress captivated audiences in such a mesmerizing manner. Once again, Karan Johar showcases his exceptional talent for presenting his leading ladies with utmost grace and elegance.
Ranveer Singh wholeheartedly embraces the vibrant colors that define his vivid character, showcasing his talent in delivering emotionally charged scenes. With his portrayal in "Rocky Aur Rani Kii Prem Kahaani," he appears to be a captivating addition to Dharma Productions' repertoire of multi-layered male leads.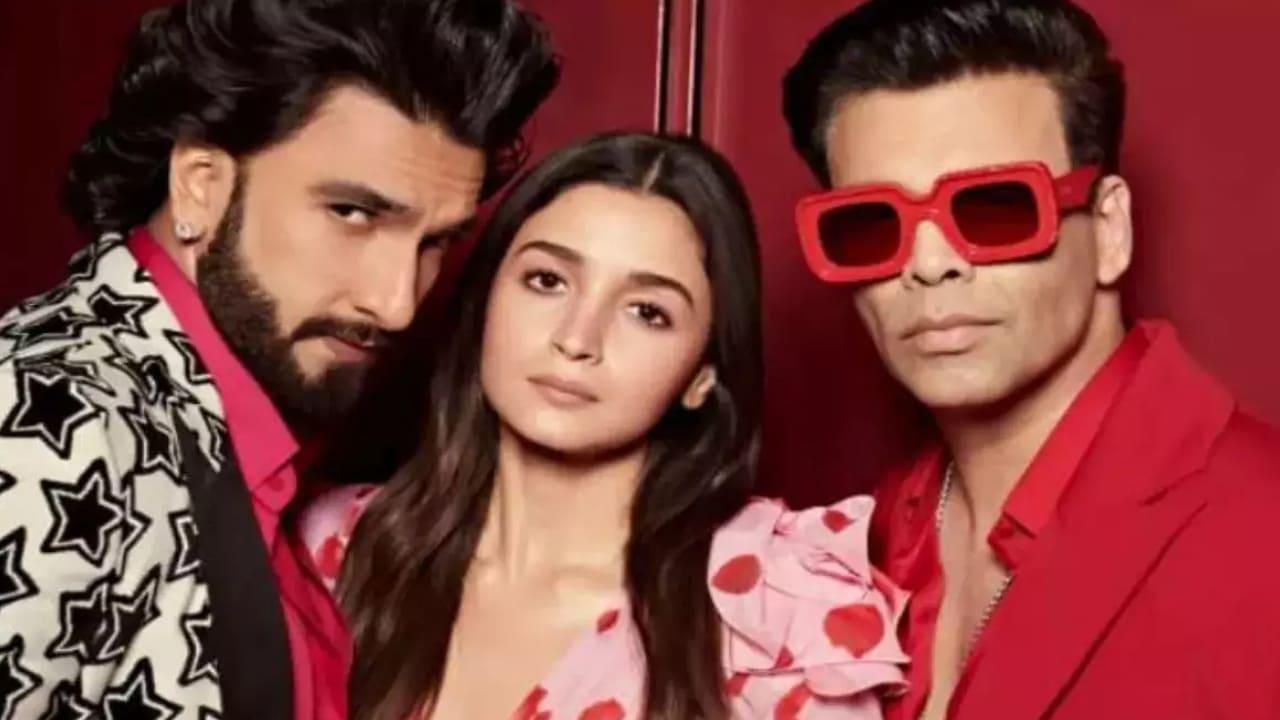 The combination of Pritam's music and Arijit Singh's soulful vocals seems to be the perfect match for Karan Johar's vision in 2023. The song "Tum Kya Mile, Hum Hum Na Rahe…" holds great promise, and I anticipate it surpassing the excellence of "Kesariya" while avoiding any flaws in its love story element. The background music enhances the immersive experience, adding depth to the overall cinematic presentation.
Rocky Aur Rani Ki Prem Kahaani Karan Johar Spectacular Bollywood Family Entertainer
Overall, "Rocky Aur Rani Kii Prem Kahaani" is poised to draw families back to the theaters. Embracing the trademark Karan Johar style, the film promises to be a meticulously crafted romantic comedy-drama. While audiences may have considered Alia Bhatt's beauty at its peak in "Brahmastra," they are in for a pleasant surprise as her charm reaches new heights in this upcoming film.
Click here for the latest news from Bollywood, Hollywood, South Film Industry, Bhojpuri and TV world… Click here to join the Facebook Page, Twitter Page, YouTube page and Instagram of Bollywood Mascot !