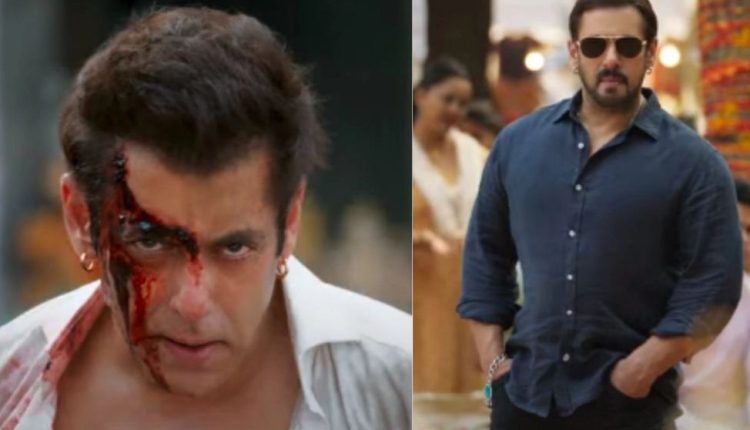 Fan Reaction to Kisi Ka Bhai Kisi Ki Jaan Trailer Sends Social Media Abuzz
Amidst trolling of Salman Khan for Bhaijaan trailer, social media flooded with humorous memes.
The much-awaited trailer of Salman Khan's upcoming film 'Kisi Ka Bhai Kisi Ki Jaan' has finally been released, showcasing the actor in full-on action mode. Fans of the superstar have been eagerly awaiting the trailer, and their excitement has been palpable since the release. Many have taken to social media to express their admiration for the trailer and to praise Salman's performance in it.
However, not everyone has been impressed by the trailer, and some have taken to social media to voice their discontent and even criticize the actor. In response, social media has been flooded with humorous memes, with users creating satirical and comedic takes on the trailer and its reception.
Despite the mixed reactions, it is clear that Salman Khan's fan base remains as passionate and dedicated as ever, eagerly awaiting the release of 'Kisi Ka Bhai Kisi Ki Jaan'.
Memes on 'Kisi Ka Bhai Kisi Ki Jaan' Trailer Sweep Social Media
Copy. Paste

Disaster Trailer#KisiKaBhaiKisiKiJaanTrailer pic.twitter.com/2L7eOEtwp6

— 😎Sourav Srkian Das😎 (@SrkianDas04) April 10, 2023
Fire 🔥. Tier🤮 pic.twitter.com/jYUN6DoBB7

— 𝑩𝑹𝑨𝑵𝑫 𝑺𝑹𝑲🔥 (@Srkian_Ishu) April 10, 2023
Tell me the one difference in btw 😭 #KisiKaBhaiKisiKiJaanTrailer pic.twitter.com/GFgGi9DThb

— Ahmed (FAN) (@AhmedKhanSrkman) April 10, 2023
Bhaitards after watching #KisiKaBhaiKisiKiJaanTrailer 🤣😭 pic.twitter.com/dZq4QFaV3U

— 𝑅𝒶𝓈𝒽𝒾𝒹 🔥 (@SRKzRashid) April 10, 2023
every has its cheap
masterpiece copy#KisiKaBhaiKisiKiJaanTrailer pic.twitter.com/d0OopeAUyQ

— ABDUL (@Abdul_SRKian01) April 10, 2023
Film Prepares to Release on Eid
As is typical of a Salman Khan film, the trailer for 'Kisi Ka Bhai Kisi Ki Jaan' promises a thrilling and action-packed ride for fans. The actor is seen delivering spectacular stunts and showcasing his signature style in the trailer. In addition to his performance, fans will also be treated to a variety of looks from Salman in the film, adding an extra layer of excitement and anticipation.
However, 'Kisi Ka Bhai Kisi Ki Jaan' is not just about action and style. The trailer also hints at a family drama element, indicating that the film may have a wider appeal beyond just action fans. This multi-genre approach is sure to attract a diverse range of audience members.
With its mix of action, drama, and Salman's star power, 'Kisi Ka Bhai Kisi Ki Jaan' is poised to be a major hit at the box office. Fans have been eagerly counting down the days until the film's release, which is set for April 23rd. As always, Salman's dedicated fanbase is sure to turn out in full force to support their favorite actor.