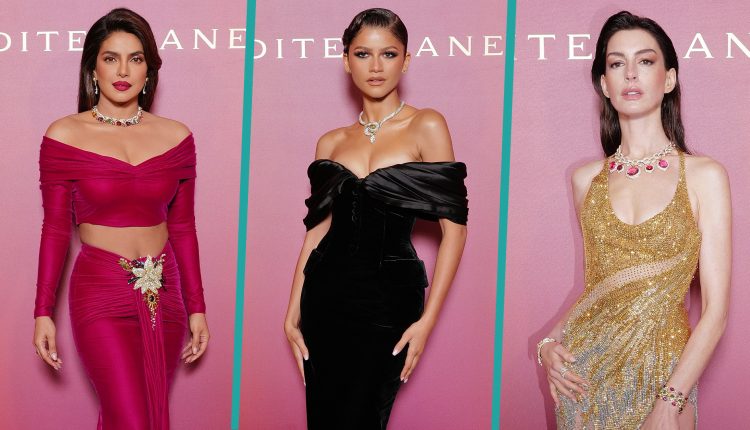 Did Anne Hathaway Snub Priyanka Chopra in Favor of Zendaya at Bvlgari Event? Netizens Criticize American Ignorance
A recent star-studded event hosted by Bvlgari brought together renowned celebrities from around the world, including global icon Priyanka Chopra Jonas, Anne Hathaway, and Zendaya. Amidst numerous videos surfacing online showcasing the trio enjoying their time together, social media users have discovered a particular video that has led them to believe that Anne Hathaway intentionally ignored Priyanka Chopra Jonas while warmly greeting the other actress.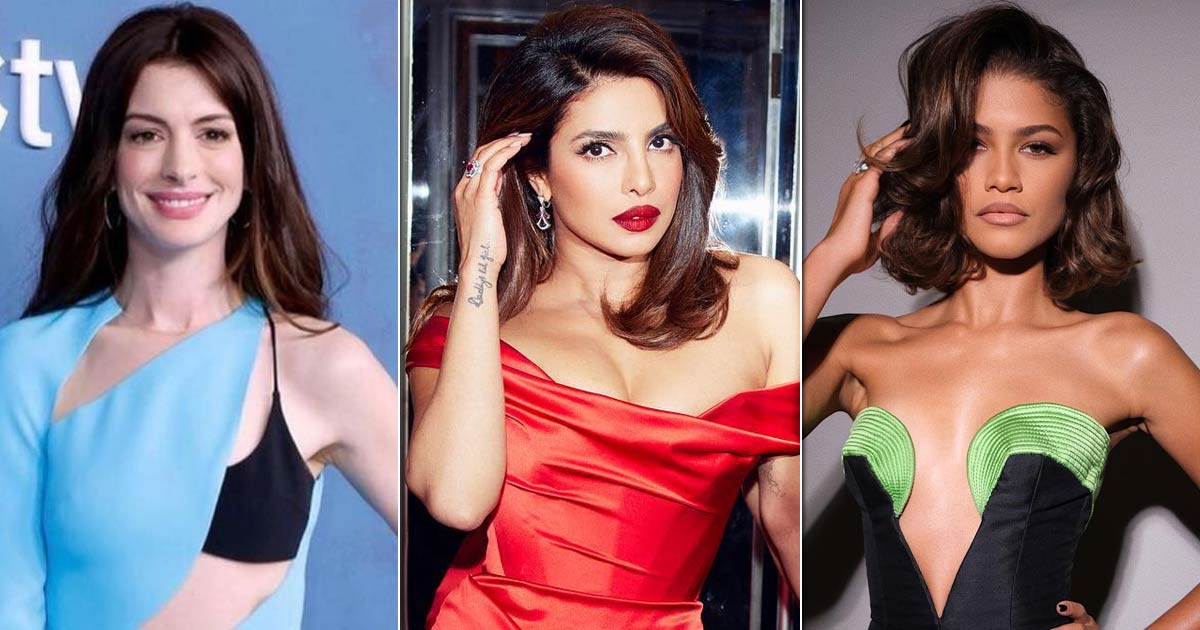 In a captured video taken by a fan from a distance, a moment unfolds where Anne Hathaway can be seen greeting Zendaya, who appears occupied with posing on the red carpet. Interestingly, in the same frame, Priyanka Chopra Jonas stands alongside Zendaya. Keep reading to discover the reactions and sentiments expressed by netizens in response to this occurrence.
While a significant number of people dismissed the notion as an exaggeration, citing the abundance of videos showcasing Priyanka Chopra Jonas, Zendaya, and Anne Hathaway enjoying each other's company, there were still sections of users who adamantly argued that Anne deliberately snubbed the global icon. After a Reddit user posted the video on the platform, the online community swiftly joined in to express their reactions and opinions regarding the incident.
In response to a video featuring Anne Hathaway, Priyanka Chopra Jonas, and Zendaya, a comment stated, "This is just typical of Americans, nothing surprising. By the way, since this is a gossip subreddit, Anne Hathaway was involved with this wealthy American who resembles Sukesh type guys. Then she suddenly married this unemployed actor."
Another comment remarked, "I wonder what they're chatting and laughing about. Did someone find the drinks yet? I've been searching for them."
A third internet user commented, "This seems like a stretch. There's a video of them posing together and sharing laughter over something… Although it is true that Anne didn't post anything for PC the last time. I guess we'll just have to be patient and see how things unfold."
One Reddit user's comment stated, "That's all I observed from the posted content. I'm not sure if Zendaya arrived later, which could explain why Anne greeted her first, but the encounter did appear awkward."
Another comment read, "Seriously, to those suggesting they might have greeted each other earlier, just watch the video. PC goes in for a hug but gets ignored, and then she looks away in an uncomfortable manner."
At the fashion event, Priyanka Chopra Jonas looked absolutely breathtaking in a dark pink off-shoulder dress, while Zendaya chose an elegant all-black gown. As for Anne, she exuded her usual beauty and stunned everyone with an embellished, form-fitting outfit.
Click here for the latest news from Bollywood, Hollywood, South Film Industry, Bhojpuri and TV world… Click here to join the Facebook Page, Twitter Page, YouTube page and Instagram of Bollywood Mascot !