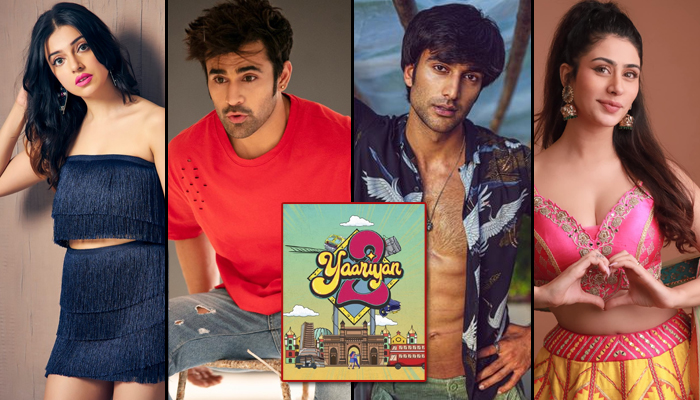 Controversy Surrounds 'Yaariyan 2' Film Over Kirpan Depiction: Legal Action Initiated
Divya Khosla Kumar's upcoming film, "Yaariyan 2," has found itself embroiled in controversy due to a scene in which actor Meezaan Jafri is seen wearing a kirpan, a sacred symbol of the Sikh faith. The Sikh community raised objections to this portrayal, leading to legal action being initiated against the filmmakers and the actor.
The controversy erupted when the film released a new song titled "Saure Ghar," featuring the disputed scene. The Shiromani Gurdwara Parbandhak Committee (SGPC) filed a First Information Report (FIR) against the movie's creators and Meezaan Jafri, citing that the depiction had hurt religious sentiments.
In response to the backlash, the filmmakers and Meezaan Jafri issued a public apology, clarifying that their intention was not to offend any religious beliefs. They emphasized their profound respect for all cultures and faiths and promptly removed the contentious visuals from the film.
However, a recent report by the Free Press Journal highlights a dispute regarding the item in question. The film's directors claim that Meezaan Jafri was wearing a khukri and not a kirpan in the scene. In Sikhism, wearing a kirpan is a significant religious practice, and there are specific religious procedures that must be followed before one can do so.
The SGPC remains unconvinced by the explanation, stating, "The Sikhs very well know the shape of a 'kirpan' and a 'khukri,' and the way both are worn on one's body. We are not satisfied with your illogical clarification. Therefore, we are initiating the process of legal action in this case, as the concerned video song is still in public view and continuously hurting the religious sentiments of the Sikh community."
A complaint has been filed with the Amritsar Police Commissioner, and reports indicate that Punjab police officials are now in Mumbai to apprehend the filmmakers and Meezaan Jafri.
Previously, the SGPC had expressed their concerns via social media, demanding strict action against the filmmakers and the removal of the objectionable song and scenes from various platforms.
The controversy surrounding "Yaariyan 2" serves as a reminder of the sensitivity surrounding religious symbols and the need for cultural and religious awareness in the entertainment industry. It remains to be seen how this situation unfolds as legal proceedings take their course.